Welcome back Otaku's we are back with yet another Recommendation List. We got a good response from Animeindie readers on Our Article Mangwa where the guy is obsessed with the girl. So we decided to make an exactly opposite list which will compile all the Manhwa, Manga & Anime where the girl is obsessed with Mc in one Article. In this article, we present to you a carefully curated recommendation list of 22+ manhwa where the female characters are utterly obsessed with the main protagonist.
But why did we decide to create this particular recommendation list? The answer is simple – we got a good response to our article Manga where a guy is obsessed with a girl, so we decided to make a list of Manhwa which has an exactly Opposite Storyline. If you're excited to know what happens when a girl's admiration for the main character knows no bounds. Then this Article is For You.
Basis Of Selection
You may be wondering how we selected the manhwa, manga, and anime to be included in this list. We Picked out the best of the best in this genre by filtering them on the basis of Reviews, Popularity, Storyline, Otaku's Suggestions on our YouTube channel & Instagram, and of course on the level of female characters' obsession with the MC.
We Included a bit for everyone on this list. So, whether you're a fan of romance, comedy, action, or a combination of these genres like Romcom, there's something here to serve your interest.
It's worth mentioning that this article is part of a recommendation series on our website. Being an Otaku Myself I understand the joy of discovering new and exciting manhwa and anime that resonate with my tastes. That's why we started this Recommendation Series on Our Websites to serve the Motive of Every Otaku.
22+ Anime, Manhwa where girl is obsessed with Mc
So, get ready to immerse yourself in a world where the devotion of female characters takes center stage. Let's explore these 22+ manhwa titles where the girl's obsession with the MC adds a unique twist to their stories. Get ready to laugh, swoon, and cheer as these obsessive female characters go through the various stages of Affection for their love.
Disclaimer: This List Contains the majority Of Anime where girl is obsessed with Mc. Many Of these Anime are adapted from Manhwa & Mangas. So if you want to read instead of watching these anime then simply find the Manhwa & Manga version goes by the same name.
Paradise Kiss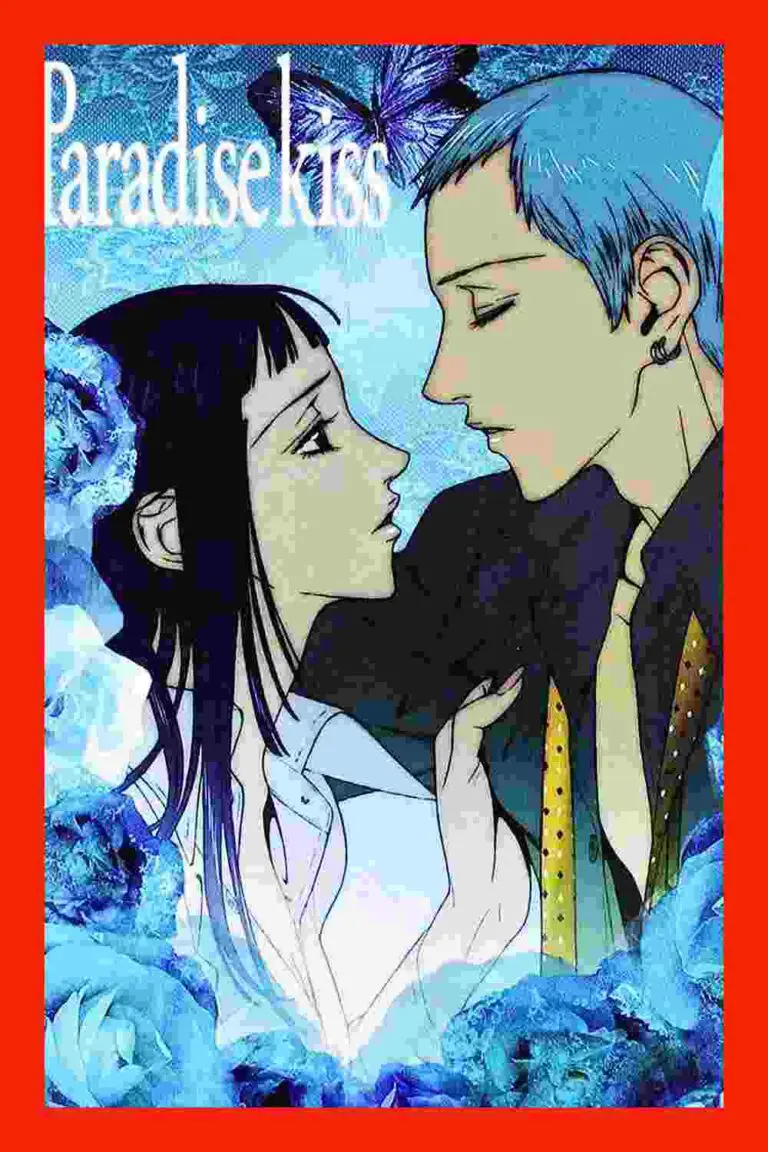 The Story Revolves around the life of Yukari Hayasaka whose life gets entangled in the Obsession of Love, Fame, and ambitions. All this starts when she got noticed by a fashion designer who is a director of Yazawa Art Academy, one of the most prestigious ones in the City. At first sight, he finalized her to be his Model.
Yukari got excited at first but later turned down the offer thinking that Model Life is not for her. The director tries everything to change her Mind. In the meantime, Yukari got obsessed by his Personality, Charm & Charisma. If you want to know what her obsession leads to then You Must watch this 2005 Anime where a Girl is obsessed with this New Person in her Life.
Chihayafuru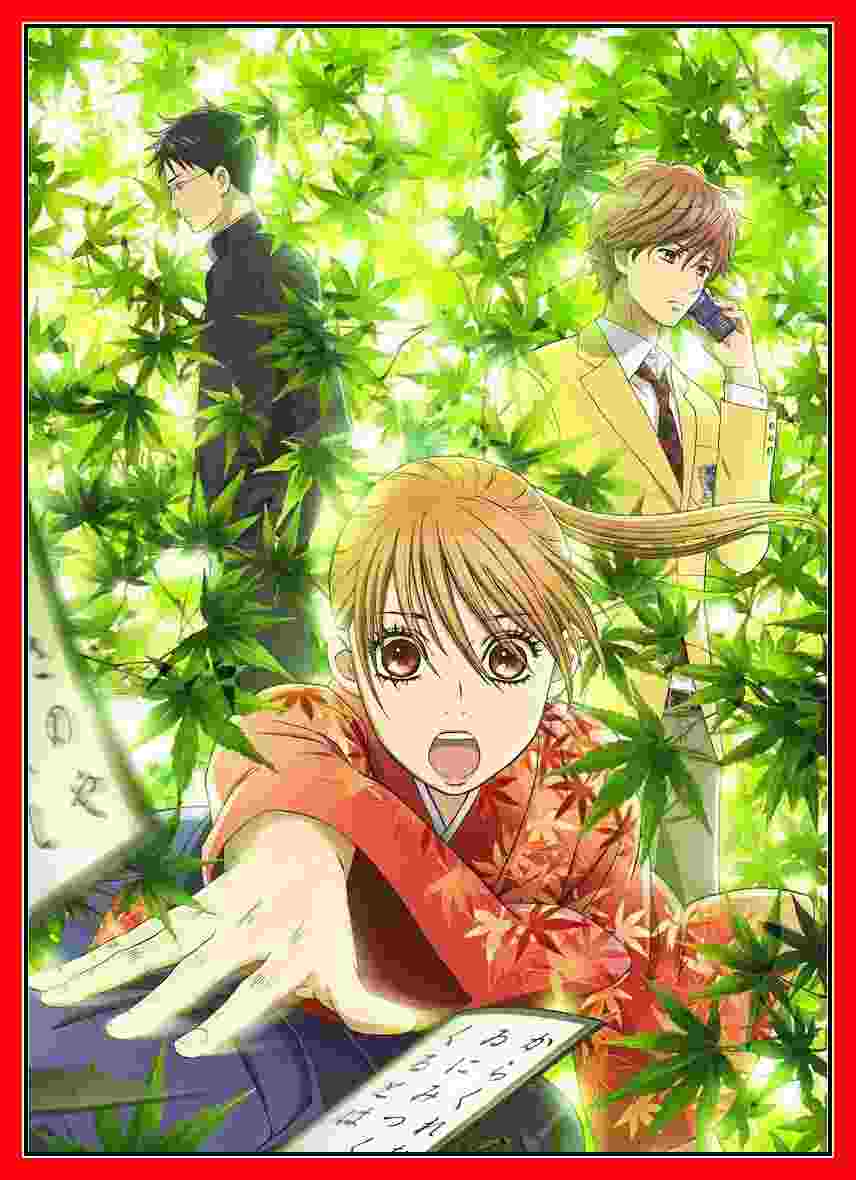 This Story is a Bit different from other Obsessive Girl Manhwa, Manga & Anime in this List. Here, the girl doesn't get obsessed with the boy but also with the Card game he plays. Sounds Strange Right? Chihaya Ayase is a Young girl who is living her life in the shadows of her Sister. Her sister wants her to follow the traditional Way of Life School, College then Job, etc.
The real story starts when Arata came into her life. Arata plays a card game Called karita to which she developed an instant liking. She became so obsessed with this card game that she started a Club in her School For the Same.
This Anime shows a whole new level of Obsession of a Girl with the boy and something he likes.
Sing Yesterday For Me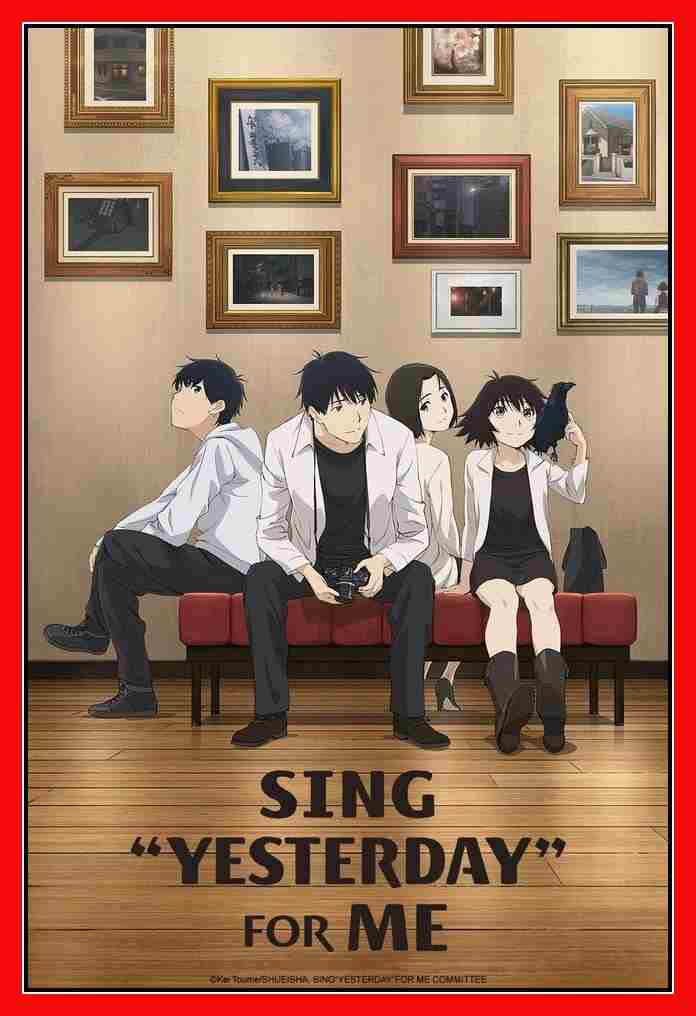 Do you ever think that you are living a Monotonous Life & want to escape it? If yes then this Anime is Just For You. Rikou Uozumi, a High School Graduate, working in a Convenience 25×7 Store in Tokyo is fed up with his Monotonous lifestyle. He has No Aim till Haru Nonska comes to his story. Haru Nosaka was his High School Crush who is now frequently coming to his Store.
In fear that he will miss the opportunity to tell her how much he loves her again, he told her how he feels about her. But what he doesn't know is that Haru is carrying some bad Events from her past which prevents her from accepting his feelings. He discovers that just like him haru also wants to escape the fear of her past & Monotonous present.
This sets the start of their journey to come out of their Comfort zones and Experience the Sweet Fruit that life Is.
Fruits Basket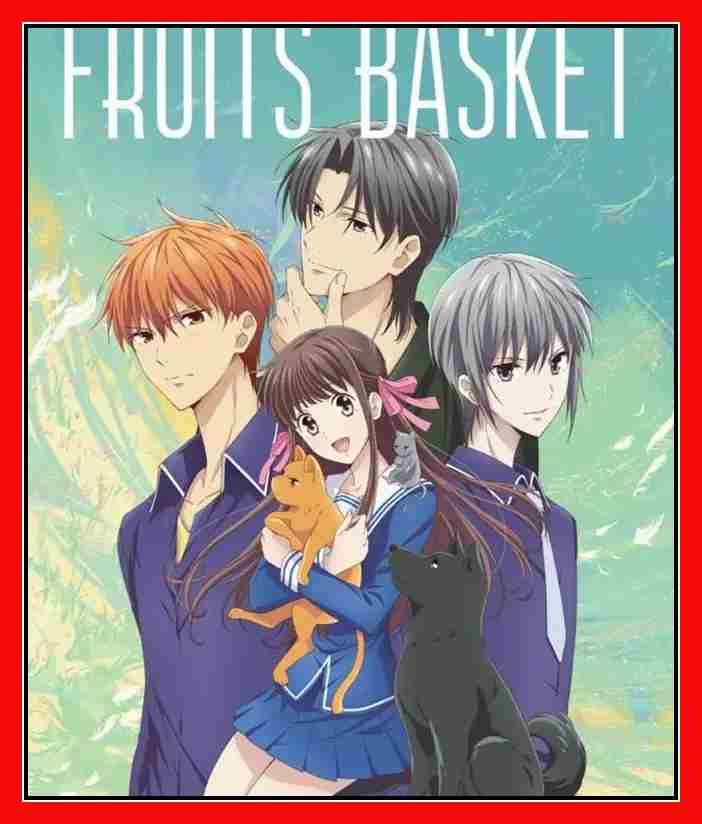 The Story Revolves around Tooru Honda whose life changes 360° after a family tragedy that leaves her living in a Tent. One day she encounters the boys of the Esteemed Souma family who also happens to be in the same school as her. Knowing her situation they offer her a place to live in their home. It is not simple as it seems as the Souma family has secrets of their own. Tooru soon discovers that if someone from the opposite gender hugs them they turn into the Anime of their Chinese Zodiac Sign. Now you may be wondering where Tooru, the lead female character, is obsessed with any of the Boys? Watch Fruits Basket To Know That Secret.
Checkout Other Amazing Recommendations :
Nodame Cantabile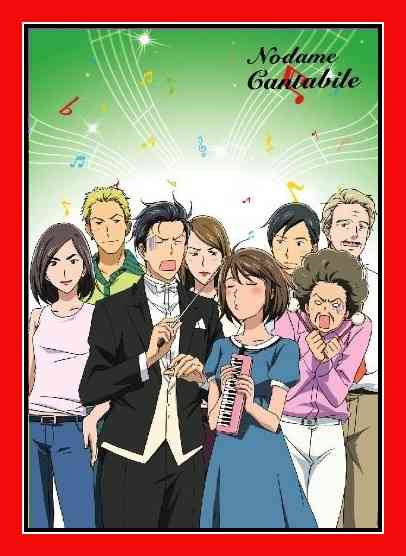 Shinichi Chiaki is a Musical Perfectionist who has a dream of Performing in Various Cities in Europe. The only thing that Stops him from meeting his dream is the fear of Flying. Yes, You read It Right, Fear Of Flying… One day she came across a girl known as Nodame who was Playing Piano, he was awestruck by how beautifully she played it. To Shinichi's surprise, she was his neighbor that he never noticed. Things got even wild when he came to know that Piano Girl was obsessed with him.
We Strongly Recommend you to watch This Obsessive Girl Anime or you can also read Manhwa if you're looking for any Manhwa where girl is obsessed with mc.
Itazura na Kiss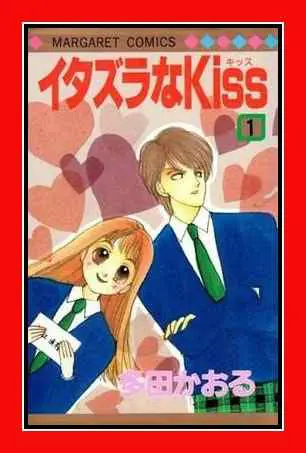 Itazura Na Kiss starts quite similar to Above Mentioned Anime Fruit Basket. The house of the female character is also destroyed by an earthquake in this Anime. Due to this she has to live with Naoki irie, who was probably the smartest student in Her Class. He also happens to be her crush that she loved the day she saw him. Kotoko, The Female lead took this as an opportunity to impress his crush as soon as she Can. This reaches a level where Kotoko becomes obsessed with Irie.
If you're looking for Obsessive Anime then this is the One, go ahead and watch it we ensure that you will love it.
Absolute Duo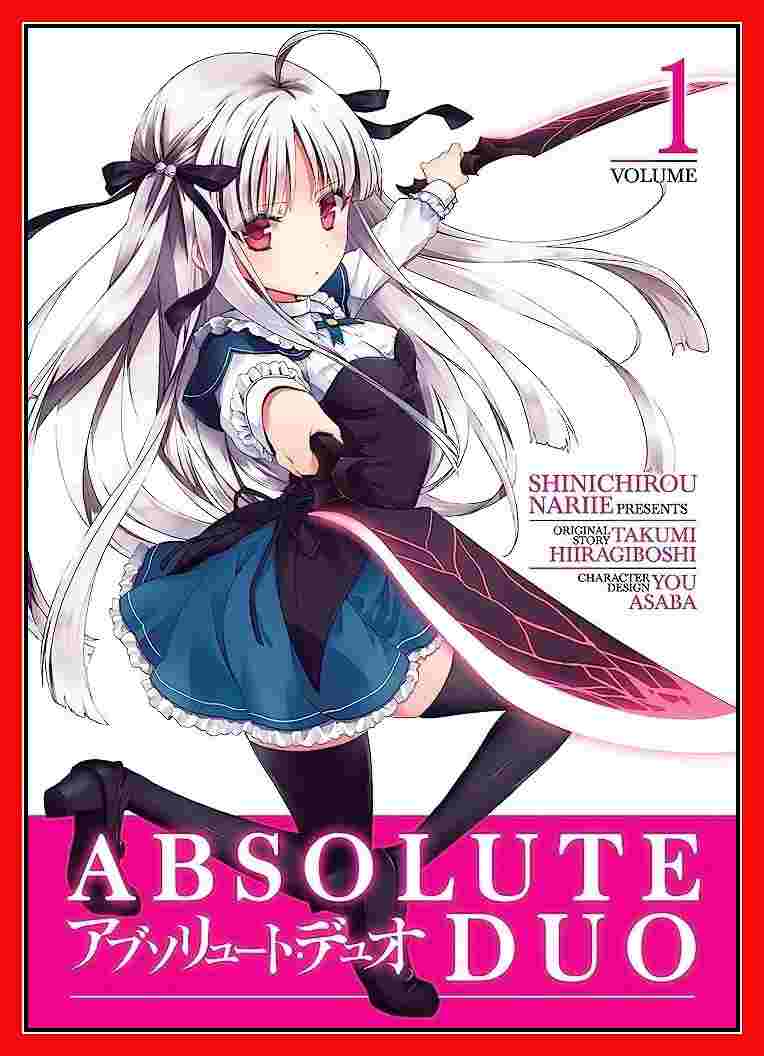 The Story is set on the premises of Koryo Academy, a High School where students are trained by letting them battle each other with a Weapon Called Blaze. They are trained here with the hopes that they will be the peacekeeper of the future.
Among them is Toru Kokone the MC of this Story who is labeled as irregular due to his ability to manifest his weapon in the form of Shield. Due to his special ability which made him irregular too in the eyes of others he was paired with a Scandinavian girl named Julia Sigtuna. Now he has to share a room with her which will lead to his Obsession of Julia with the MC.
Gleipnir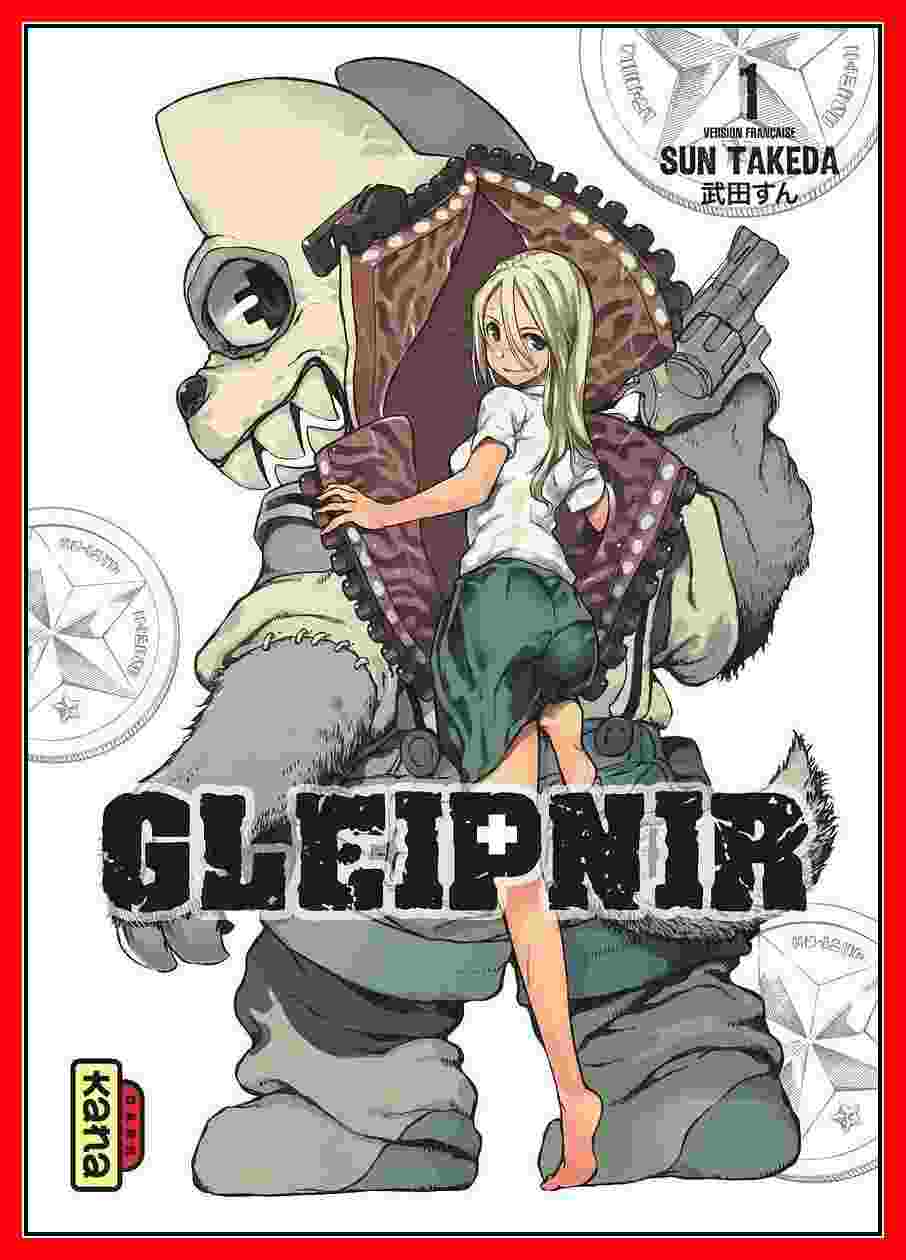 This Anime is an example of Enemies to Lover as well as Obsessive female Character Anime. Shuichi Lagaya is blessed with a power with which he transforms into a Dog Like Monster (Not a Werewolf). One day he rescued a Girl named Claire Aoki and came to know that she is searching for her Older Sister. Shuichi decides that he will help her in her journey to find her sister.
As they progresses on their Journey the initial hate Of Claire Aoki towards Shuichi turns into Love or we can say Obsessive love.
Misfit Of Demon King Academy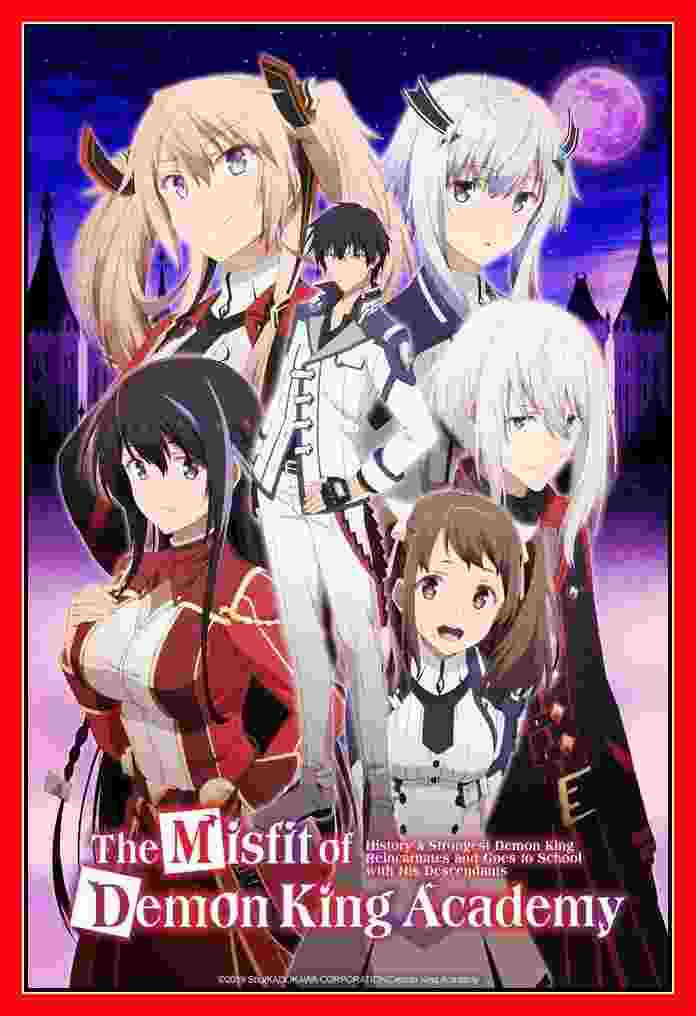 In this Anime there is not a single Girl who is obsessed with Mc but all the Female of Demon King Academy are obsessed with her. Anos Voldigoad sacrificed his life to put an end to an era that included continuous wars. He finally gets reincarnated 2000 years after where his only Goal is to become the demon king.
But in order to do so he first has to pass the Demon King Academy. He is Powerful as well as Overpowered which makes him the Crush of Every girl in the Academy. If you're looking for an Anime which is a mix of Demon Obsession & Love then this Anime is For You.
The Quintessential Quintuplets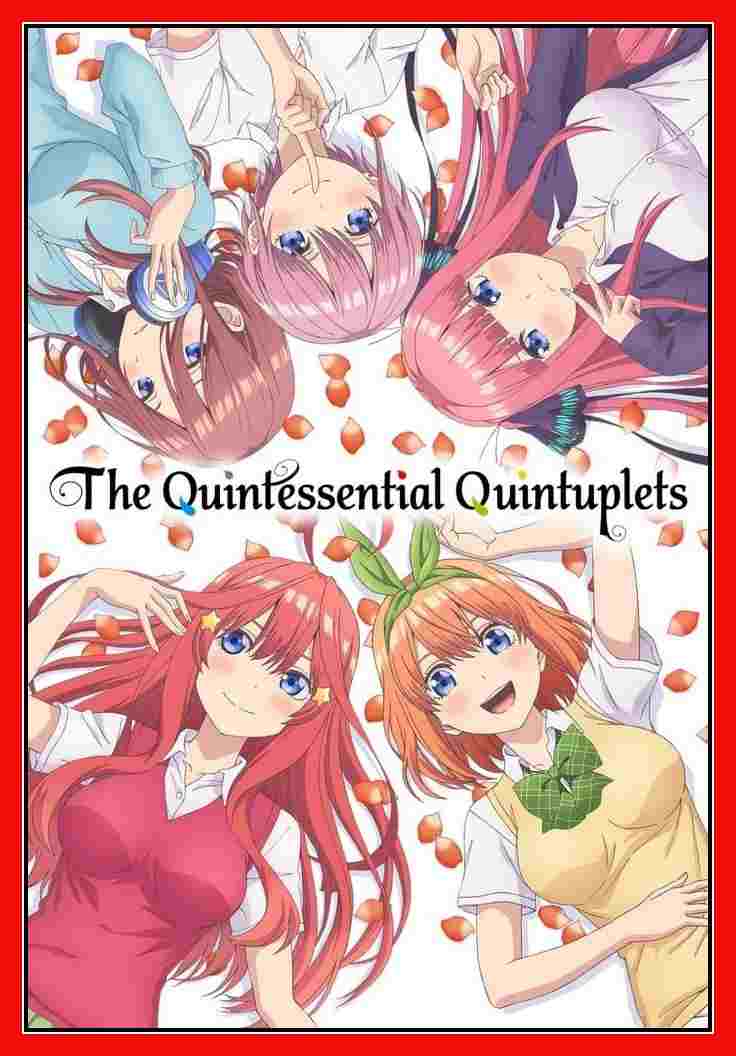 Being an Otaku Myself I literally saw tons of Weird Situations in Anime. But can you imagine how lucky is the MC who receives Love & Affection from 5 Identical Twin Sisters? Futoro Uesugi, a genius who also happens to be the tutor of 5 Identical Twin Sisters who are obsessed with Him. If you're looking for Obsessive Romcom Anime then this one's for you.
Spoiler Alert: He marries one of the sisters but her identity out of 5 is yet to be revealed.
Nakaimo – My Sister Is Among Them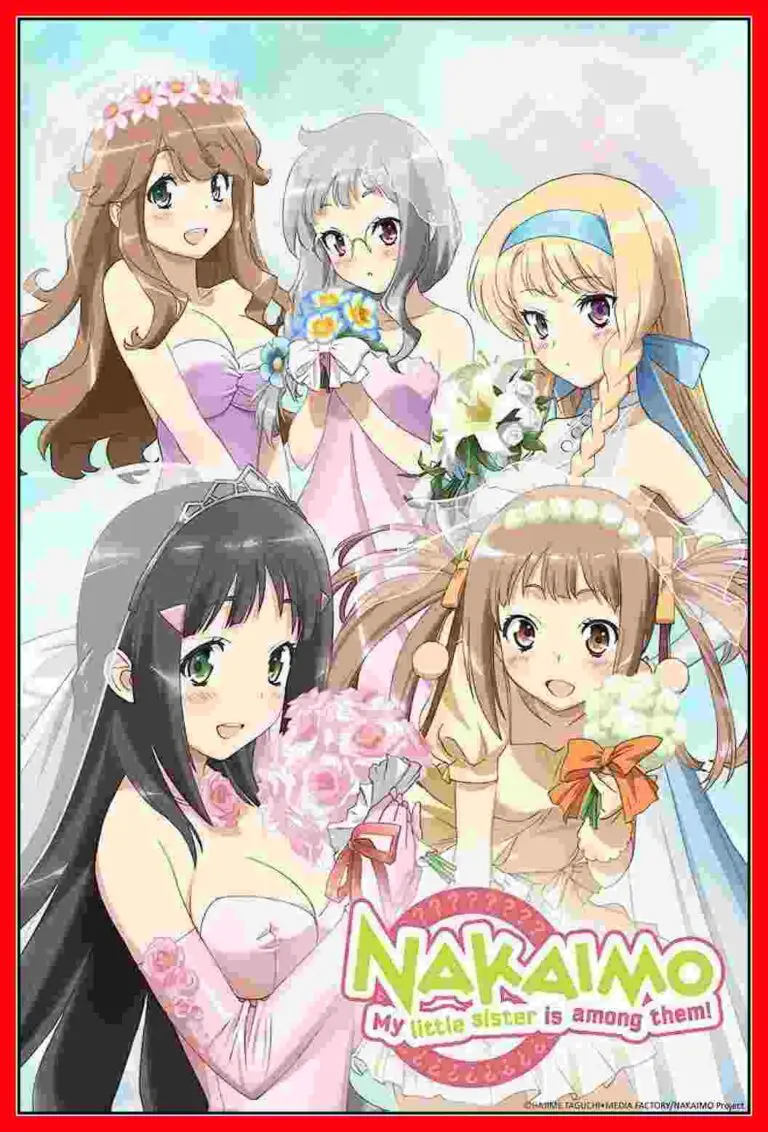 If getting loved by 5 Identical Twin Sisters is strange for You then this Anime where half-sister is Obsessed with her half-brother is not For you. Shoho who is about to receive his father's Empire gained immense popularity among the girls of his school.
But little to his knowledge even his half-sister is In love with him. Now it Will be interesting for you to Find out what will happen, will he accept his half sister's feelings or reject it as she is his half sister. Watch Nakaimo – My Sister Is Among Them to know.
Boku to Senpai no Tekken Kousai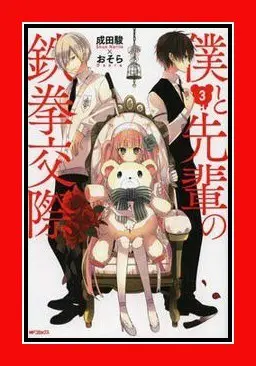 Reijou Hanemo is the daughter of one of the richest men in Japan, Koigakubo. She is infamous for getting into trouble. To avoid this a Personal Bodyguard named Aoyama Shuuji is hired to protect her. But this relationship slowly turns into something else. What is that? Watch Boku to Senpai no Tekken Kousai to know.
Koharu no Hibi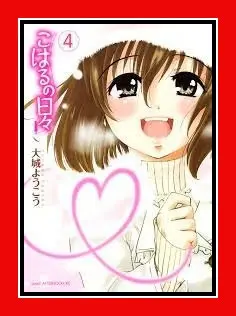 We found out about this Manga from a Subreddit. Yes, this is a Manga instead of Anime or Manhwa but I liked it so much that sharing it with all of you will be a good idea too. The story of this obsessive girl manga starts when a boy named Torii Akira helps a girl who was about to fall. After this incident, he encountered that girl wherever he goes. Is this a coincidence he started seeing her wherever he goes or there is something more to it? Read Koharu no Hibi Manga to know more…
Conclusion
We hope you enjoyed exploring our recommendation list of 22+ manhwa where the girl is obsessed with the MC. It's been an exciting journey while making this list. We explored the world of unrequited love, comedic encounters, and the charming dynamics that arise from these intense obsessive character relationships. We appreciate your support and look forward to sharing more thrilling anime, manga, and manhwa content with all of you. Thank you for being a part of our Animeindie community, and remember, the world of anime and manhwa is vast and ever-evolving, so let's continue to explore it together.
Don't forget to subscribe to our YouTube Channel, and follow us on Instagram, Twitter, Facebook, and Pinterest for the latest anime updates, News, recommendations, and much more!