Hello, fellow Otaku's! Animeindie is back with yet another Recommendation list from our recommendation series where we suggest the best of the best Anime, Manhwa, and manga to all of our readers. Today we are going to share the Ultimate list of the best Emo Anime out there. 
This list is specifically for those who are seeking emotionally moving anime that aren't afraid to venture into vulnerable territories, I'm here with the ultimate list of emo anime recommendations. From tragic backstories to bittersweet romances, these anime deliver all the feels that Emo Anime lovers look for. Grab some tissues and let's dive in!
Neon Genesis Evangelion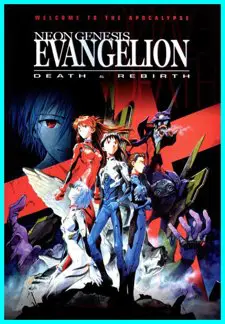 Kicking off our list at Number 1 is the legendary Neon Genesis Evangelion. This postmodern mecha anime has complex characters like Shinji Ikari struggling with depression, anxiety, and alienation. The themes of this Anime are trying to find one's sense of identity and purpose in a confusing world are truly emo in My Otaku's Sense. With its apocalyptic storyline and psychologically broken characters, Evangelion will make you cry as it explores deep into the human condition. And who could forget the beautifully tragic soundtrack which is still remembered by Legendary Otakus? Overall, Evangelion is a must-watch anime classic for emo fans.  
Your Lie In April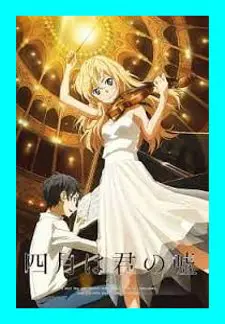 Your Lie In April is a wonderful drama about loss and healing. When former piano prodigy Kousei meets the free-spirited violinist Kaori, she helps him rediscover music after suffering crippling losses in his life. Their bittersweet relationship will shred your heart in the best way possible. Your Lie In April elegantly explores grief, regret, and learning to open your heart after trauma. Keep the tissues nearby for this one!
Anohana: The Flower We Saw That Day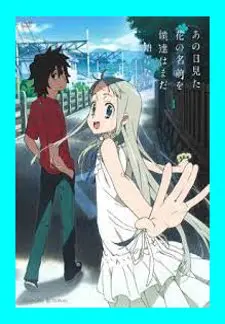 Our Number 3 pick is Anohana: The Flower We Saw That Day, an emotional story of friendship. When ghost girl Menma appears to her estranged childhood friends, they must work together to grant her wish so she can move on in her afterlife. But painful memories from the past divide them from time to time. Drawing on themes like loss, guilt, and the importance of repairing broken bonds, Anohana will make you cry with its poignant writing. Each character adds a bit of complexity to the Story, from the angsty Jintan to the responsible Poppo. If you enjoy crying over the power of friendship, Anohana is a must-watch for You.
Puella Magi Madoka Magica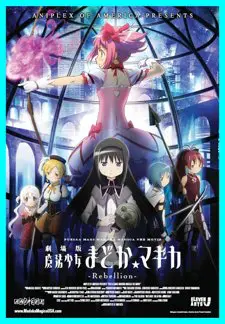 At Number 4, we have the modern magical girl classic Puella Magi Madoka Magica. This anime stretched the expectations by taking the typically bright magical girl genre to very dark, sinister places that no one expected before. Perky Madoka considers becoming a magical girl to help others, unaware of the terrifying challenges this role presents in real life. Watching the crude reality behind the magical facade slowly takes a dawn on Madoka and this turn of events is utterly devastating. With its stylish production values concealing a grim & dark story, Madoka Magica keeps you on an emotional rollercoaster throughout the Anime.
Nana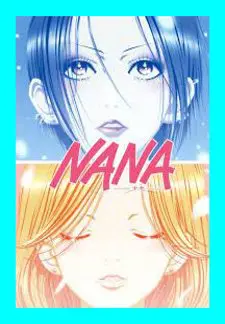 No emo anime list would be complete without Nana at Number 5. This mature shojo drama follows two young women who coincidentally share the same name as they navigate life and love in Tokyo. As roommates, Nana Komatsu and Nana Oosaki form an intimate friendship, acting as each other's emotional support amidst all the turmoils of adulthood. But their bond faces many bumps as painful secrets and trauma threaten to divide them apart. Nana realistically explores how difficult maintaining relationships can be with someone as she is going through all this for the first time in her life. If you love close female friendship stories with plenty of angst and complexity, add Nana to your watchlist now.
Blue Spring Ride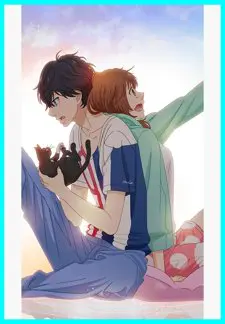 Blue Spring Ride is a romantic drama dealing with past hurts. When Futaba's first love suddenly reappears after disappearing years earlier, old feelings and wounds resurface for both of them. As they cautiously try to reconnect in high school, their traumatic past still haunts them. Can they heal and move forward? With tons of bittersweet moments, Blue Spring Ride can be a good watch for Emo Anime fans out there.
Clannad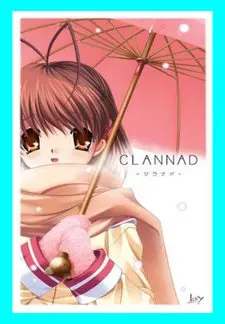 Earning the Number 7 spot is the acclaimed Clannad franchise. Clannad follows the burgeoning romance between the kind Nagisa and cynical Tomoya, two teenagers helping each other find value in their lives. The story then jumps years later, chronicling Tomoya and Nagisa's life as a married couple and later as parents. Clannad perfectly balances comedy, romance, and tragedy for maximum emotional whiplash. You will cry buckets as Tomoya deals with immense loss and struggles to raise their daughter alone. An anime classic! 
Orange
The Story Starts When Suwa mysteriously starts receiving letters from himself 10 years in the future, he and his friends get the shocking news that one of them will commit suicide. Together they race to unravel the mystery and hopefully change the future. Thoughtfully exploring regret and how even small gestures can save someone, Orange will bring you to tears again and again with its powerful messages about depression, loss, and cherishing your loved ones.
Tokyo Magnitude 8.0
Tokyo Magnitude 8.0 earns the Number 9 recommendation spot. This disaster drama follows two siblings trying to make it home after a devastating earthquake leaves Tokyo in ruins and fractures their family. As they traverse the aftermath, the tragedy surrounding them compounds, testing their already strained bond. Tokyo Magnitude 8.0 delivers an extremely emotional gut punch in its portrayal of loss, grief, and finding hope amidst calamity. Excellent character writing drives the feels home.
Fruits Basket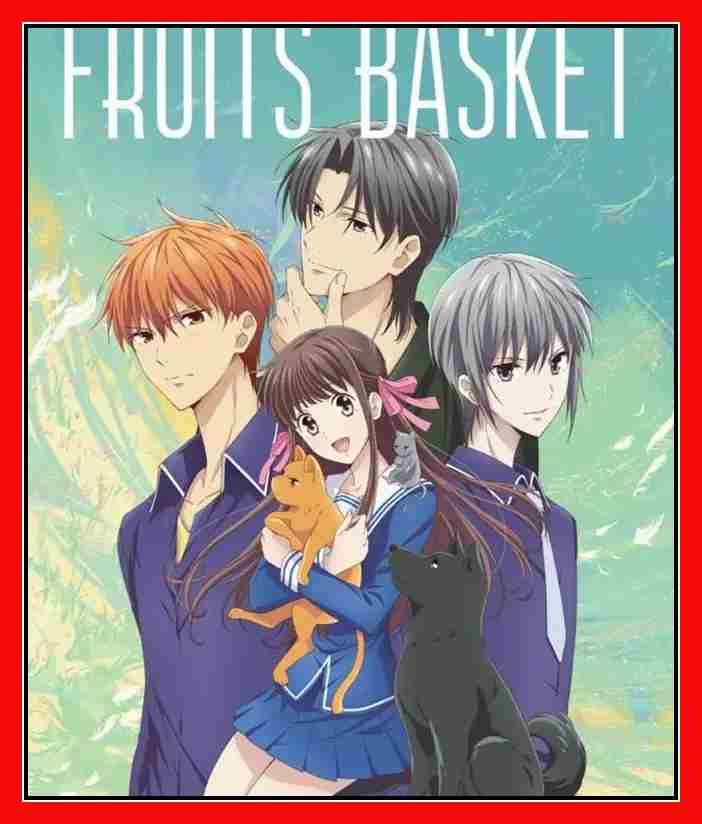 Rounding out the top 10 is the beloved classic Fruits Basket. After orphan Tooru starts living secretly in a tent, she eventually moves in with the mysterious Soma family. But little does Tooru know the Somas are cursed to turn into animals from the Chinese zodiac when hugged by the opposite sex! As Tooru befriends the Soma members, she learns of the deep pain and family secrets weighing on them all. While Fruits Basket has plenty of whimsical humor, it also tackles heavy issues like abuse, loss, and the lingering impacts of trauma. Watching Tooru nurture this broken family back to health with her bottomless empathy makes for an emotional rollercoaster. A timeless anime!
Violet Evergarden
After a life as a violent soldier, the emotionally stunted Violet tries to integrate in society and understand people's feelings, taking a job writing letters to help others express their emotions. Each episode beautifully illustrates this theme of human connection with film-quality animation and a poetic story. Violet's journey towards compassion after so much hardship will stir the heart. Advance Notice : Bring tissues!
Angel Beats
Angel Beats! In an afterlife high school, characters try to resolve their past regrets before reincarnating. But obstacles abound, from violent hypercompetitive students to supernatural forces keeping them bound to limbo. Despite wacky comedy, Angel Beats! slowly reveals backstories packed with sorrowful moments you won't see coming. Exploring themes of loss, guilt, and atonement, this anime will make you laugh, shout, and cry.
Silent Voice
Next up at Number 13 is A Silent Voice, a movie adaptation of the manga tackling heavy issues like bullying, suicide, and deafness with incredible sensitivity. When elementary student Shoya bullies his deaf classmate Shoko, he faces severe consequences as he grows older. Seeking redemption years later as a tormented teenager, he tries to rebuild the friendship he ruined. A Silent Voice portrays deep personal pain and growth with stellar writing and animation. Keep tissues extremely close for this one!
Your Name at Number 14
The Story Starts when countryside girl Mitsuha and Tokyo boy Taki suddenly start swapping bodies, their lives become confusingly interconnected. As they frantically communicate across the time-space barrier, their odd relationship deepens into profound love. Blending humor with reflections on fate and sadness over distances dividing people, Your Name touches the heart as much as it dazzles the eyes with stunning visuals. An anime triumph!
Gravitation
Number 15 brings us to the classic 90s shojo anime Gravitation. When an aspiring singer named Shuichi falls hard for a brooding romance author named Yuki, their path to happiness has many obstacles, including crazy fans, scandals, and past demons. As they overcome challenges together, Gravitation shows how love can heal emotional wounds over time. With amazing music and a passionate central romance, this anime will give you intense feelings!
Colorful
My next recommendation for Number 16 is Colorful, a fantasy drama tackling issues like loss, suicide, and redemption. When a sinful soul wins a second chance at life by inhabiting a young boy's body after a suicide attempt, he's given the opportunity to reconnect with his family and understand true happiness. A short but sorrowful anime that ultimately leaves you feeling hopeful.
5 Centimeters Per Second
This highly aesthetic anime chronicles the gradually distancing relationship between two friends named Takaki and Akari in three linked segments at different life stages. Life constantly pulls the two apart before they can unite again. With gorgeous visuals and minimalist storytelling, 5 Centimeters Per Second invokes all the emo feels of love slipping through your fingers.
March Comes In Like A Lion
March Comes In Like A Lion follows lonely prodigy Rei as he juggles professional shogi competitions with grief over his family's death. But after meeting the warm, meddling Kawamoto sisters, Rei slowly learns to open up and connect with others again. With a unique visual style and emotional depth, March Comes In Like A Lion balances slice-of-life joy against Rei's private pain.
Planetarian
For Number 19, don't overlook the short but impactful Planetarian. In a post-apocalyptic dystopia, an abandoned sentient robot named Rever struggles to maintain a planetarium. When a jaded visitor arrives, Rever attempts to teach him about appreciating beauty again with stories about the stars. Condensing deep feelings of hope and loss into brief but powerful episodes, Planetarian will linger with you.
ReLIFE
ReLIFE is a show in Which explorers get second chances. Arata gets the opportunity to take a special pill making him appear 10 years younger, allowing him to redo high school and get his life on track. As Arata makes friends and even falls in love, he must decide if changing the past is worth sacrificing his new bonds. With plenty of comedy and romance, ReLIFE tugs your heartstrings as Arata and his friends grapple with what to value most in their limited time together.
Given
The Number 21 recommendation is Given, a moving BL drama revolving around music and learning to heal. When guitarist Ritsuka's secret bandmate and crush dies suddenly, Ritsuka's world becomes mired in grief and isolation. But after meeting wounded pianist Mafuyu, Ritsuka finds a new purpose in teaching Mafuyu guitar, and Mafuyu helps Ritsuka open up again. Given explores complicated emotions beautifully through music and growing relationships.
Violet Evergarden: Eternity and the Auto Memories Doll
For Number 22, Violet Evergarden returns with its special episode, Violet Evergarden: Eternity and the Auto Memories Doll. This melancholic tale follows the life of Isabella, a dying noblewoman who requests Violet's help composing letters to her long-lost love. Still learning empathy, Violet comes to understand Isabella's feelings for a forgotten man and the power of emotions to transcend time and death. If you're a Violet fan then you will surely love this too.
The Anthem of the Heart
At Number 23 is The Anthem of the Heart, a tale of childhood pain and learning to speak up. After Jun loses her voice due to trauma as a little girl, she remains silent as a teenager. But after being forced into a musical theater club, Jun starts opening her heart through song, gaining friends and confidence. With a message of finding your voice again after loss, Anthem resonates deeply.
Fuuka
Fuuka earns the Number 24 spot for its blends of music, melodrama, and tragedy. Passionate about starting a band in high school, Yuu gets caught between his budding relationship with an abrasive girl named Fuuka and lingering feelings for his childhood friend. As everything starts getting normal there comes a new problem that he has to tackle. Raw emotions and captivating characters fuel Fuuka's painful plot and make it Worthy enough to be included in this list.
Anohana's
Anohana we previously added in thisist was loved by the fans that they came up with a Second part. This film expands on beloved characters from the series, letting us spend more time with Menma and her grieving friends as they reflect on treasured childhood memories and try to unlock Menma's wish before parting. More beautiful animation and sentimentality await in this tearjerker.  
I Want To Eat Your Pancreas
Finally, Number 26 goes to I Want To Eat Your Pancreas, despite its strange name. This bittersweet anime drama will wreck you as introverted high schooler Haruki bonds with his dying classmate Sakura. Concealing her terminal pancreatic illness, the cheerful Sakura draws Haruki into her colorful world, teaching him to embrace life. As their friendship/romance blossoms, so does the tragedy. The pancreas balances grim realities against life's small joys for maximum feels. Have tissues ready!
There you have it 26 emotional anime recommendations selected to give you all the cathartic tears and feelings you crave. From devastating tragedies to uplifting second chances at life, these anime will take you on a rollercoaster of all the emo feelings. We at Animeindie always do proper research before making a recommendation list. If you think anything is missed while making this list do let us know through comments.
Also, Let me know which end up being your favorites! Now go forth and enjoy the emotional ride.