Hello, Animeindie Fans we are back again with yet Another Awesome Recommendations list. In this article, we'll explore some of the most exciting and unique romance manga series where the guy is completely and utterly obsessed with the girl. These manga series offer a fresh perspective on love and relationships and are sure to keep you on the edge of your seat. This article is part of our Recommendations List Series where we are recommending the best of the best Manga, Manhwa, and Anime belonging to different genres & Topics.
We know our visitors want the most filtered information on the internet, so we've done the hard work just for you and selected only the best obsession romance manga series after thorough research and added the best of the best to our list. Whether you're a long-time fan of Romance manga where the male lead is obsessive or just starting to explore this genre of Manga, Manhwa's, we assure you that you will find a series that you'll love in this recommendation list. From steamy love triangles to forbidden romances, from obsessive male lead to possessive mc, from betrayed by a girl to Enemies to lovers these manhwas, manga series is full of twists and turns that will keep you hooked them. They feature characters that are passionate, driven, and will stop at nothing till they get what they want. Whether you're a fan of dramatic love stories or just looking for something a little different, these manga series are sure to satisfy you.
So, without further ado, let's dive into the world of romance manga where the guy is obsessed with the girl. Trust us, you won't be disappointed. Happy reading!!
12+ Best Romance Manga/Manhwa where the guy is obsessed with the girl List
So, without wasting any further time, let's Checkout the list that we prepared for all the Animeindie visitors out there. This Recommendation list includes only those Manga & Manhwa where the male lead is obsessed with the Girl. So Let's Checkout the list :
Haou Airen
The Story of this manga revolves around a 17-year-old teen girl named Kurumi Akino. She is a High school student who takes care of her family through a Part time job after school. One day on her way home she was manhandled by one man who threatened her & asked her to stay quiet. He faints before he can say something & falls to the ground. Kurumi didn't leave him there and take him to her home & take care of him till he regained consciousness. His name was Hakuron but before she can ask her something he left. She rubbished it all as a Bad dream & moved on with her life.
One day on her way home she was kidnapped by some people and taken to Hong Kong. She soon realized that it was Hakuron who kidnapped her & he was one of the biggest mobsters Don in Hong Kong. He wants to thank her for all the things that she did for him by making Kurumi her woman. Now the story starts where she finds herself in between mob fights, and inter-gang fights, she even has to deal with Hakuron and his behavior.
This Manga is, without doubt, the favorite manga of our team in the Obsessive Love Manga genre.
Flowers of Evil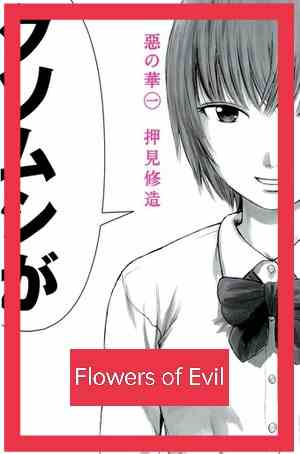 The Flowers of Evil, also known as Aku No Hana, is a tale revolving around a teenager named Takao Kasiga. He is an average guy with no social skills and a vivid book lover. He has a crush on Nanako Saeki who is just the polar opposite of him. One day he forgets his books in school & returns back for the sake when he finds out the used gym clothes of his crush Nanako Saeki. A strange conviction drives him & he picks up those clothes and returns home.
To make things worse for him a devilish girl named Sawa Nakamura saw her doing that. She then threatens him to fulfill some things that were written in a contract & if he fails to do so she will expose him. What will happen After This? Will Takao get exposed? Real Flowers Of Evil Manga to know more.
Kaikan Phrase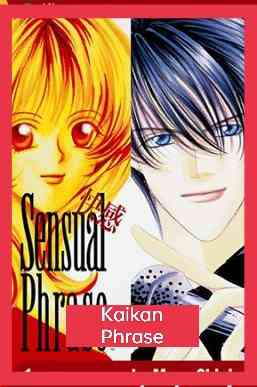 Kaikan Phrase which is also known as the Sensual phrase is a story of 17-year-old Yukimura Aine. She is quite popular with her friends circle for writing sensual songs. One day some of her friends ask her to take part in a Lyrics writing competition and she agrees too. While going to the competition she bumps into a man & fell for him. Little to her knowledge that she dropped the lyrics of a song she wrote.
Then she attends a concert by a Rock band named Lucifer & suddenly she hears her lyrics being sung by the singer Sakuya. This is where their story blossoms & even Sakuya get's transferred to her school & love obsession begins. What will happen after this? Read Kaikan Phrase manga or watch the anime adaptation of Kaikan Phrase. We strongly recommend you read this Manga or watch anime if you're searching for some great Manhwa With Obsessive/Possessive Male Leads.
Killing Stalking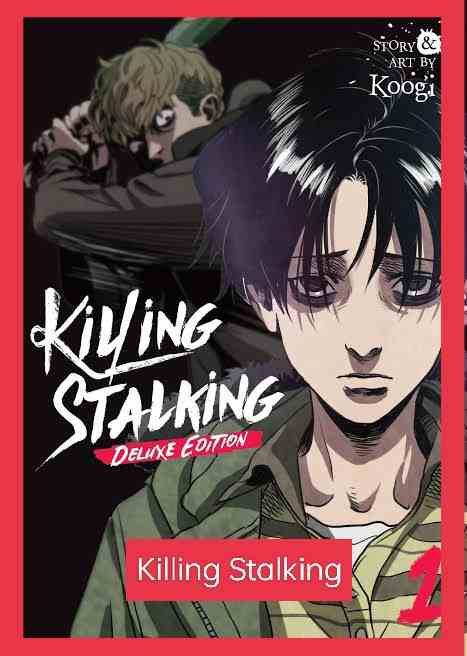 The story starts when a mentally ill boy Yoon Bum decided to meet the man Oh Sangwan who saved him from a rape attempt during their time in the military. Yoon breaks into the house of Sangwan & finds a woman in her early 20s with bruises all over her body. Before he can understand things, Sangwan sees him & breaks his ankle and Yoon soon realizes that the man who once protected her is now a Serial Killer. Sangwan ties him up and ignores his love for him. He continues to be in an Abusive relationship with Yoon's bum till the last of the Story.
This is not a Romance manhwa but when our team read it they couldn't stop themselves from adding it to the list of the best manga, manhwa where the mc is obsessed with the girl.
Aishite Kudasai, Sensei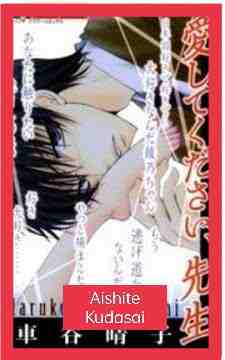 The story starts when a student named Kitou Hijiri confesses his love feelings to chemistry teacher Nakatani Ayano. He was in love with her for the last 8 years. Ayano was shocked to know this and couldn't resist the strong feelings of love & obsession Of hijiri toward her. The story which looks like a normal Student fell for the teacher's story, in reality, is much more than that. If you're looking for a manga with obsessive males, possessive males, or stalkers mc then we strongly recommend you read Aishite Kudasai at least once. We are sure you guys will love it.
Iketeru Futari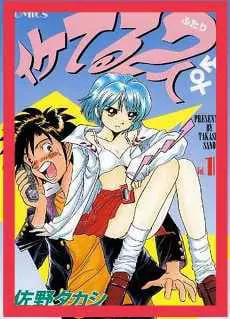 What Majority of boys in their teenage years do? No Matter, what answer you give, one thing that you will agree with is fantasizing about women. This Manga has a similar storyline where a 16-year-old boy Saji, fantasizes about women all day. But his heart sets on Koizumi Akira the hearthrob of School. If you think that this is just another high school crush story think again because Haji never thinks twice before following someone uncomfortably. As the story moves forward Haji became more and more Obsessed with Koizumi. It's loved by fans till now for showing the problem of stalking when one think they are not even making others uncomfortable.
Our Opinion
We at Animeindie hope that you liked this recommendation list of the best 12+ romance manga where the guy is obsessed with the girl. It is a great way to enjoy a story filled with love and passion for all the Manga. Manhwa & Anime lovers are out there. These mangas offer a unique take on relationships and show us the lengths that someone can go to for the person they love. Whether you're looking for a heartwarming love story or a thrilling tale of obsession, or manhwa with a possessive male, these mangas are just for you.
This article is just a small part of a larger recommendations series on Animeindie. We hope that this article has been helpful in introducing you to some of the best romance manga out there. If you're a fan of anime and manga, be sure to check out our website for more recommendations and reviews. We are dedicated to providing our readers with the latest and greatest in the world of anime and manga. So, keep an eye out for more exciting articles from us in the future!
Follow us on Instagram, Twitter, Pinterest, and Facebook & Subscribe to our YouTube channel to get the latest manga, manhwa, and Anime Updates.