Hey there! Are you an Otaku who loves stories featuring gang leaders? Do you enjoy reading or watching Manhwa & Manga with characters who wield power, danger, and intrigue? If yes, you're in the right place!
Welcome to our recommendations series, where we explore the best Anime, Manga, and Manhwa related to different genres & Storylines. In this article, we will be Diving into the world of gang leaders and the exciting tales & journeys they bring to the table (Storyline). We will be recommending some of the best Manhwa, Manga, and Anime that feature a protagonist who is a gang leader or part of a Gang.
No matter whether you're a fan of action-packed Stories or Manhwa with thrilling plot twists, these recommendations are sure to satisfy your otaku cravings. Not only will we be sharing some of the most popular and well-known works, but we'll also be introducing you to some hidden gems that you may have never heard of.
So if you're ready to dive deep into the world of danger, power, and intrigue, keep reading to discover some of the best manhwa, manga where the main character is a gang leader or gangster.
12+ Best Manhwa Where Mc is a Gang Leader List
As we told above, we are not only going to share Manhwa where mc is a gang leader but we will share manga where mc is a Gang leader and Anime where mc is a gangster too. So, without further ado let's check out the best recommendations list where mc is a gang leader.
Darker than Black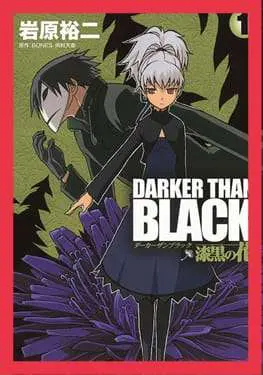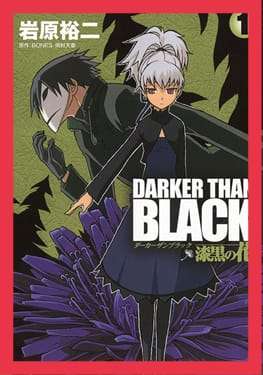 The Story of this Anime starts when Two gates One named Heaven Gate & Hell's gate suddenly appear on Planet Earth. Heaven gate appeared in South America whereas Hell's gate appeared in Japan. These gates bypass all laws of physics and no one knows why they are here.
The Strange Contractors appear after the appearance of these gates and exchanged their humanity with supernatural Powers. One of them is a Contractor Named Hei, who is popularly known as Black Reaper in the underground world. 'Hei' also Completes a mission for a mysterious syndicate that came into existence after the appearance of these gates. But 'hei' discovers a plot that threatens the life of all the Contractors who are following the orders of the syndicate.
Our team Strongly recommends Darker than Black to those who like Sci-fi thrillers and anime where mc is a gangster. If you want to Know.. What Will Happen After This In The Story? Then Read Or Watch Darker than Black.
| | |
| --- | --- |
| Genre | Action, Mystery, Sci-fi |
| Episodes | 25 (Excluding Side Story Episodes) |
Rainbow: Nisha Rokubou no Shinchinin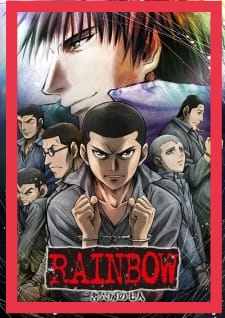 The Story starts when Mario Minakami and five other teenagers arrive at a Shounan Special Reform School. All of them have been sent here because they were arrested on serious Criminal Charges. They were all placed in the same cell where they met Rokurouta Sakuragi who was a boxer before landing up here.
They establish a close bond with each other and make a pact they will meet outside after completing their sentences. Till their sentences are completed they have to face the Rough Condition which includes humiliation from Ishihara, a sadistic Guard who has personal enmity with Rokurouta. This is quite similar to he was humiliated until he became a gang leader manhwa.
Our team included this Manga which was later adapted as an anime in this list because it includes the Main Characters who are part of a Gang. Additionally, this Anime shows the life of Gangsters and Criminals in jail. Give it a try if you're looking for some manga with a gangster mc.
Black Lagoon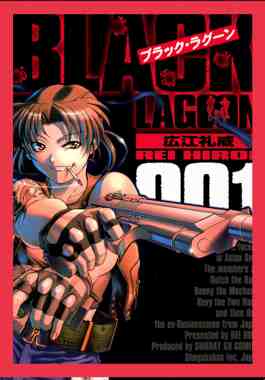 The Story of Manga Revolves around a team of Pirate mercenaries who were known as the Lagoon Company. They usually smuggle Goods through the sea routes of Southeast Asia. Their base is situated in the Imaginary City of Roanapur located in Thailand. They Smuggle Goods and transport them through sea Routes in their Pt Boat named Black Lagoon.
Slowly their Cartel Starts growing and their client lists become even bigger. They were in a good relationship with one of the biggest Smuggling Syndicates in the World "The Hotel Moscow ". This Manga is a must-read for those who are looking for a manga that Includes Gangs, Cartels, Gang Fights, etc. Go ahead & give it a read.
Tokyo Ghoul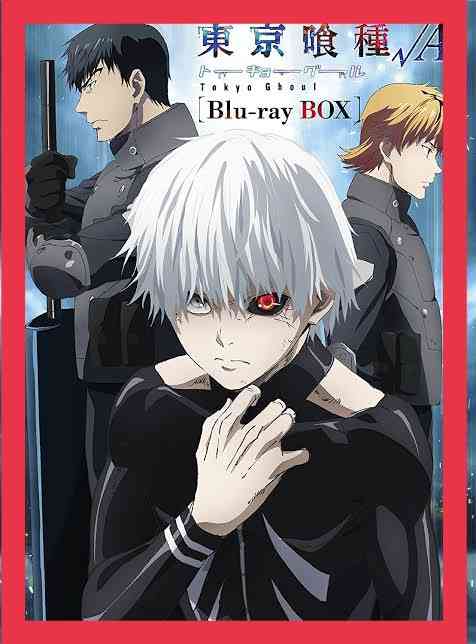 Next Manga in Our list which also Got the most votes on Polls in our YouTube channel for best Manga With Gangster Storyline is "Tokyo Ghoul". Tokyo Ghoul is a dark and intense manga series that has also been later adapted into one of the most famous anime by the same Name. The story takes place in a place where humans coexist with creatures called ghouls, who must feed on human flesh in order to survive. The protagonist of this Manga, Ken Kaneki, is a young college student who becomes a half-ghoul after getting attacked by one of these Human flesh-eating Creatures.
This series is not only a fan favorite but Our team loved it too. They keep this Manga/Anime in their All time best list too. According to Our Team Members, it explores themes such as morality and the struggle for survival. It features intense action sequences and emotionally charged character development, with a strong focus on the relationships between the human and ghoul characters and their race for Survival.
Overall, Tokyo Ghoul is a gripping and thought-provoking manga series that is sure to keep Otakus who will read it on the edge of their seats.
The Way Of the Househusband (Gokushufudou)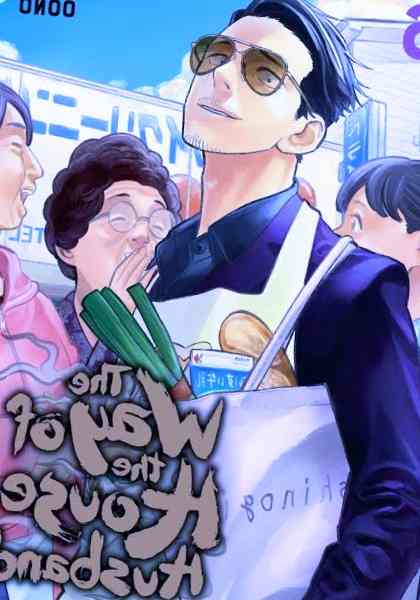 This Manga has a unique take on the Life of Gangsters. The story of this manga is quite unique which makes it different from all the Gangster Manga & Anime that we listed on Our Site. The Protagonist Tatsu was one of the most feared Gangsters in the Country when one day he disappeared. Fast forward to the present he is now living as a Househusband with his wife and living a peaceful life.
Now he is working to master skills like Cooking delicious foods, getting the best deals in Supermarkets, etc. Instead of being a Gang Boss. We Covered this manga in our Anime Where MC is Married & has a baby list too.
Those who are looking to read a Manga which shows the hardships of living a normal life after being a Gangster, then we recommend you to read or watch The Way Of the Househusband with all heart.
Gangsta.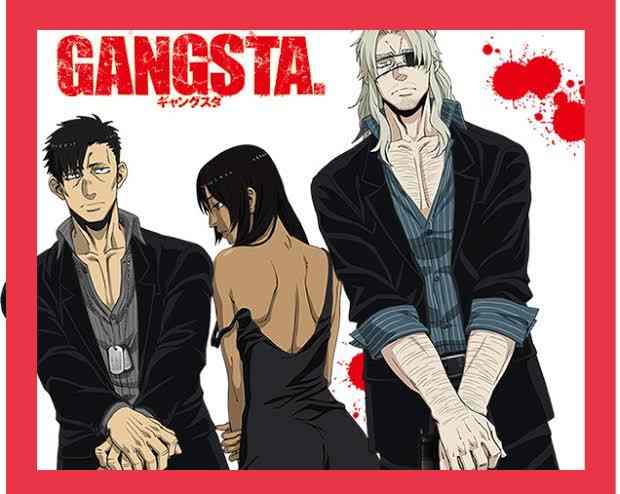 Next on our list is the most Famous Manga in the gangster genre which was later adapted as an Anime "Gangsta." Gangsta is a manga series that follows the lives of two "Handymen" – Worick and Nicolas, who take on various jobs which are not taken by any other Criminal in the made-up city of Ergastulum. It is a City where organized crime runs rampant and there are No Police, Army who dare to Stop it.
The City where Crime runs in veins was once a heavenly paradise for Super Human Beings. But now a Rampant Underworld organization turned it into a Criminals Paradise.
What sets this manga apart is its focus on the characters' development and the reasons which show why they end up in this world of Gangs, rather than just the action and violence. So, If you're looking for a manga where the main character is a gang leader & if you're a fan of action-packed stories with depth and Character Development, Gangsta is definitely worth checking out.
Tokyo Revengers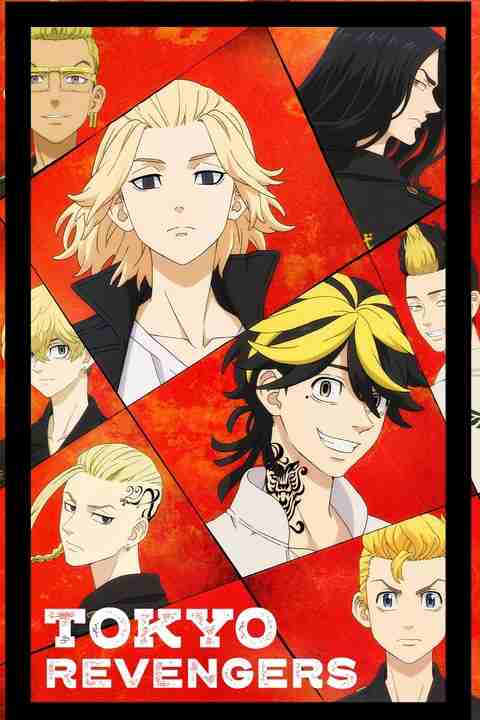 Every Otaku At Least once in his/her lifetime reads Tokyo Revengers. It is one of the most famous Manga that was ever written. The Story revolves around Takemichi Hanagaki who is living a Miserable life, but this was not the same 12 years back. In his second year of Middle School, he was at the highest point of his life, he was popular, and had a lot of real friends and a girlfriend. Everything changes when his Girlfriend named Hinata Tachibana is killed by the Tokyo Manji Gang.
Now fast forward to the present time he somehow goes back to the very same day this incident happened. Takemichi somehow got the power to travel through the Flow of Time and alter the course of the future by changing the events of the Past.
We strongly recommend Every Anime & Manga lover at least watch Tokyo Revengers Once in their Lifetime.
Hellper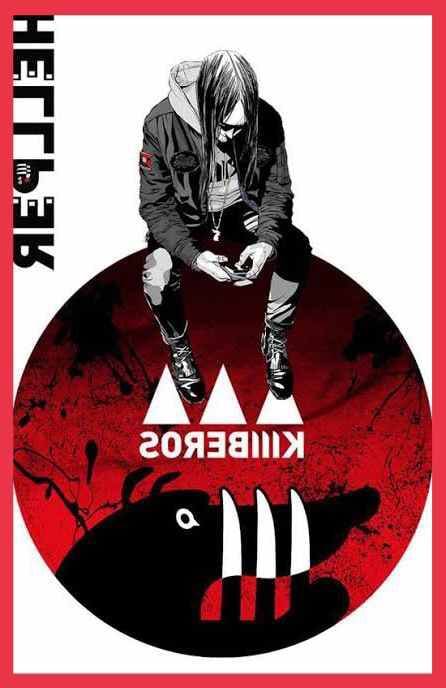 This Manga is different from all the other Gangster Manga Included in this List. The Story starts when The Biker Gang Leader Dies and got a ticket to hell. The very idea of being in hell scared him to the soul and he begins the quest to change his fate. According to the story he needs to collect 100 Bracelets (Black) of other rebuked souls who were like him to get reincarnated again in the Human World.
Conclusion
In conclusion, we hope that this article has given you a great insight into some of the best manhwa, manga, and anime where mc is a gang leader. We covered some of the most popular and famous Anime like "Gangsta" and "Tokyo Revengers," as well as some hidden gems like "Rainbow" and "Darker than Black."
Whether you're looking for action-packed scenes, engaging storylines, or complex characters, there is something on this list for everyone, no matter what your preferences are. From gritty crime dramas to heartwarming tales of friendship & betrayal, each of these works offers a unique perspective on the gang genre.
We hope that these recommendations will inspire you to explore more of the world of manhwa, manga, and anime, and discover the best which we shared in the Recommendations Series. If you want more than just visit Animeindie. With such a rich and diverse selection of Recommendations, Updates, Facts & News to choose from, we're sure that you'll find something to love.
Thank you for Reading this Article. We look forward to sharing more recommendations with you in the future! Don't forget to Subscribe to Our YouTube channel and follow us On Quora, Pinterest, Twitter & Instagram.
Frequently Asked Questions
Is there any Gangster Anime?
Yes, there are several Gangster Anime that Is not present in our Recommendation list but highly popular among Anime lovers. Some popular examples include "Baccano!", "Durarara!!", "Gungrave", and "91 Days".
What Anime is Like Gangsta?
If you're looking for an Anime that is similar to "Gangsta", there are a few options to consider. Here are some recommendations Black Lagoon, Jormungand, Bungo Stray Dogs, 91 Days.
Are there any cultural or historical influences that inspire Gangster Anime?
Yes, there are many cultural and historical influences that inspire Gangster Anime. One major influence that every otaku knows is the yakuza, which is a Japanese organized crime syndicate active all over japan. The yakuza Gang has a long and complicated history in Japan and has been the inspiration for many movies, TV shows, manga, anime, and books written about them. Gangster Anime like Tokyo Revenger, Gangsta. that we included in our list, often draw inspiration from the yakuza and shows Crime Organizations with similar hierarchies, codes of conduct, and method of operating.
In addition to the yakuza, Gangster Anime also draw inspiration from other criminal organizations and underworlds from all over the world. For example, "Baccano!" is influenced by American organized crime in the 1920s and 1930s, while "Gungrave" is inspired by Italian mafia culture.
Are there any examples of Gangster Anime with a strong female lead?
One such example of this type of Gangster Anime is "Michiko & Hatchin". This particular work centers around the journey of two women, Michiko and Hatchin, who go on a journey through a made-up Latin American country. The reason for their journey is to locate a man from Michiko's past, but along the way, they encounter a series of obstacles and challenges that they must overcome.
Another Gangster Anime that features a powerful female lead is "Banana Fish". This anime follows the story of Ash Lynx, a young and influential gang leader, and Eiji Okumura, a talented photographer. Together, they attempt to uncover the truth behind the deadly drug "Banana Fish". Their journey is not without obstacles, they are pursued by various criminal organizations that want the truth to be hidden.