It is annoying to see that many consider animated movies a mere form of entertainment. As a matter of fact, animated movies are a source of happiness and can significantly improve mental health.
They help you escape from the real world and shield yourself from anxiety and depression. Moreover, these movies are highly creative and are good for improving mental sharpness. But enough with the talk. You do miss your childhood animated movies, don't you?
Why don't you relive the moments and dive right into the fascinating world of cartoons? In this article, we have listed some of the incredible animated movies from childhood, that you can watch with your children. We bet you, you will get a dose of laughter, feel relieved, and get a bit emotional.
Before you hop on the list, here is a quick disclaimer. If you want to have a truly nostalgic experience accompanied by your kid, make sure you bring in popcorn, drinks, ice cream, and chocolates. On top of that, check the internet connection as you would not want to watch floppy cartoons.
In fact, we would advise you to choose an internet connection that best suits your online streaming needs, such as Xfinity. If you want to learn about the exclusive packages, you may contact Xfinity en español (For Spanish Customers).
5 Best Nostalgic Animated Movies To Watch With Your Kids
Anyway, here is the list of our recommendations for animated movies you can watch them again to enjoy a surreal experience: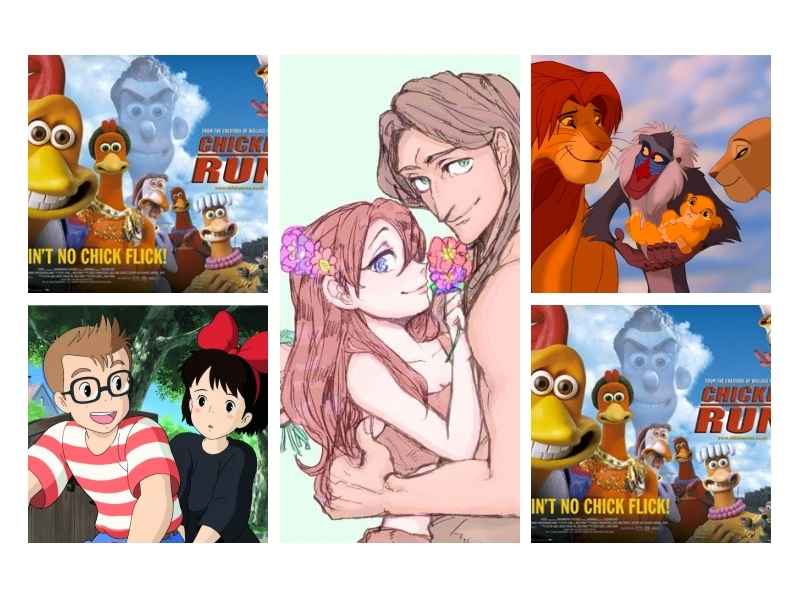 Chicken Run
How can you forget this top-notch animated movie from 2000? Chicken Run is a classic stop-motion animated comedy movie that was created as a joint venture of DreamWorks, Pathé, and Aardman Animations. The movie is set on a sinister Yorkshire chicken farm revolving around the romance between two chickens, Rocky and Ginger.
The love birds, literally and figuratively, yearn for freedom and plan for an escape. In order to see how things unfold, you will have to watch the movie. You would not want us to unveil the detailed story, anyway. But here is the thing. With incredible visuals and likable characters, this is one of the best movies you should rewatch with your kid.
The movie is available on Netflix, Redbox, DIRECTV, Apple TV, Google Play Movies, Amazon Video, YouTube, Vudu, and Microsoft Store. You may also rent it on AppleTV, Amazon Video, Vudu, YouTube, Microsoft Store, Google Play Movies, Redbox, and DIRECTV online.
Tarzan
Remember the time when we used to drool over Tarzan? Those were the times when we were fascinated by living in jungles. Anyway, Tarzan had to be on the list as it has remained one of those special movies from childhood.
Just to refresh your memory, Tarzan is a story of an ape-man who is raised in the wild. He learns how to talk to animals, swing through the trees, and fight the predators to survive. He has friends in the jungle and has a good time there. We are absolutely sure that your kid/s are going to love this animated movie too.
Kiki's Delivery Service
You might have or haven't watched this movie, released in 1989, but it is a perfect demonstration of Studio Ghibli. The movie is nothing but an exclusively enchanting artistry. The story is simple where a young girl is chilling out with her friends and cat, and trying to be independent.
The Nightmare Before Christmas
The title might scare off your children but tell them that this movie can be anything but scary. It is a very sweet stop-motion animation movie that teaches the true essence of celebrating Christmas between the lines.
The story revolves around Jack Skellington who is a Pumpkin King of Halloweentown. He is fed up doing the same thing every year, and as he stumbles into Christmas Town and learns about a holiday called Christmas, it invigorates his passion for giving. You may stream The Nightmare Before Christmas on Disney+. Rated PG
The Lion King
Inarguably, The Lion King is among the best-animated movies of all time. This Disney classic revolves around a young lion, Simba who has to rise to power after the loss of his father Mufasa. He can't wait to become a great king like his father, but many obstacles come his way, and his evil uncle is the biggest one. You may stream The Lion King on Disney+.
Final Words
There you have it. The five best-animated movies are some of the super-nostalgic animated movies that you can re-watch with your kid/s and enjoy every bit to the fullest once again. You can check out more amazing recommendations on Our Website Animeindie. So what you're waiting for visit our site and binge read like an Otaku Now. Don't forget to follow us on Youtube & Instagram For the latest Anime Related Updates.