All Manhwa Fans who are interested in the best latest manhwa with op mc and leveling system then here in this post we are sharing some top-tier manga where mc has a leveling system. In this article, we are recommending you the latest and most badass Manhwa with Op Mc and Leveling System that every Manhwa lover should read.
This post Sincerely covers all the latest cultivation manhua along with manhwa with op mc and leveling system Reddit, manhwa with leveling systems. All the fans who have already read solo leveling will love our recommendations because this article also contains manhwa like Solo Leveling Manhwa.
Best Manhwa with Op Mc and Leveling System or Manhwa like Solo Leveling:-
Let's see the list of best Manhwa with Op Mc and Leveling System :
1. Solo max-level Newbie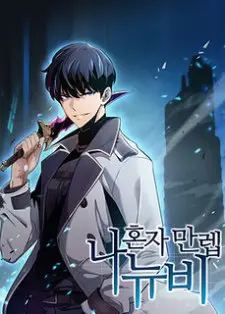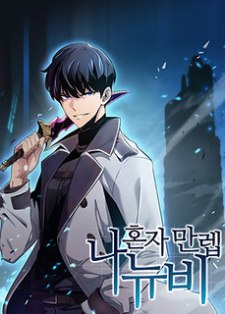 | | |
| --- | --- |
| Author | Maslow |
| Status | Ongoing |
| Genre | Action Game |
| Chapters | 64 |
Solo max-level Newbie is the best latest manhwa, manhwa with op mc and leveling system, and since this is also a manhwa like solo leveling, manhwa with leveling systems.
The main character in this manhwa is Jinhyuk who was a gaming freak and the only person who ended the most popular game when released after a long hustle [Tower of Trials]. But after a few years of release popularity of this game [Tower of Trials] declined massively therefore people stopped making videos and playing this game.
Jinhyuk was the only one who say the ending but one day the game Tower of Trials became reality and the only one who knew everything was Jinhyuk. This is worth reading for those who love manhwa with op mc and leveling system, manhwa with overpowered mc, manhwa with leveling systems, or manhwas like solo leveling and op manhwa.
2. The World After The End
| | |
| --- | --- |
| Author | Sing-shong |
| Status | Ongoing |
| Genre | Action Adventure Fantasy |
| Chapters | 38 |
One day a mysterious tower suddenly appeared out of nowhere and monsters started coming out of that tower. Many were killed but people obtained power and tried to stop these monsters by climbing the tower. Moreover, all those who were summoned to the tower became Walkers and they can only save the world by clearing the tower of trials.

However, everything changed after the discovery of The "Stone of Regression" which helps to return back to the past. Slowly, everyone returned to the past except Jaehwan. He didn't believe it and continued clearing the tower of trials. Read this manhwa to know more…

3. Your Talent is Mine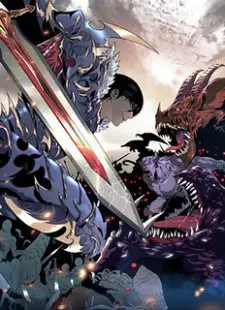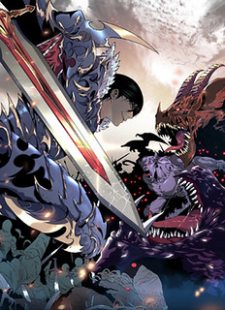 | | |
| --- | --- |
| Author | – |
| Status | Ongoing |
| Genre | Action Adventure Monsters |
| Chapters | 40 |
This manhwa has a badass mc whose name is Ye Tian, a young man who obtains a very special ability to copy all different kinds of talents by coming in contact with them. This opportunity changed his life and he started fighting all odds in order to get stronger (as solo leveling mc Sunj Jin-woo ).
He became strong enough to protect his sister and himself from the apocalypse of alien breasts. This is manhwa with op mc and Leveling System. this manhwa is totally worth your time.
4. Sleeping, Ranker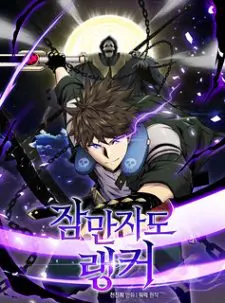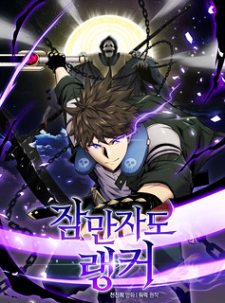 | | |
| --- | --- |
| Author | – |
| Status | Ongoing |
| Genre | Action Game Ssytem |
| Chapters | 44 |
A man named Hyunsung played the game only for sleeping but obtained a God-tier rank. After this, he started thinking of becoming a pro gamer to earn money while enjoying it. He started late but with his skills and rank, he leveled up very quickly and started uploading videos of himself on the new tube too which made him very famous.
He became obtained a special skill Thananos' narcolepsy and when this skill activates players get forced to sleep. While sleeping he levels up and became stronger. Since he became the descendant of Thananos, A god of sleeping and nightmares. One of the strongest gods of meta Verse.
Mc is a genius and became a badass player totally a manhwa-like solo leveling and since this is a manhwa with op mc and Leveling System, so go give this manhwa a try.
5. Player Who Can't Level Up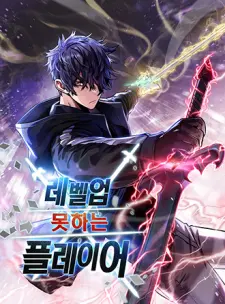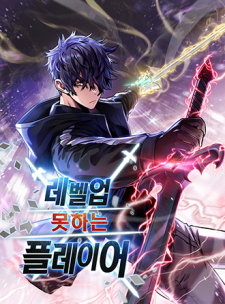 | | |
| --- | --- |
| Author | – |
| Status | Ongoing |
| Genre | Action Mystery Fantasy |
| Chapters | 78 |
Amazing badass manhwas like solo leveling and manhwa with op mc and Leveling System, manhwa with leveling systems. The mc Gigyu Kim got awakened as a special player and thought he would succeed in his life by climbing the tower. Unfortunately, his dream of becoming a ranker and living a great life as a player was ruined.
After clearing the tutorial he wasn't able to level up even after killing multiple goblins but after 5 years a strange event happened where he almost died. This provided him a chance to change his life as he obtained a special skill to overcome all his challenges.
As a manhwa fan, I strongly recommend you to read this manhwa.
6. Player Who Returned 10,000 Years Later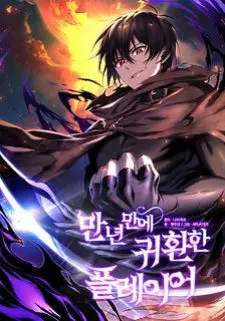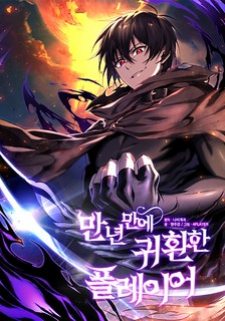 | | |
| --- | --- |
| Author | – |
| Status | Ongoing |
| Genre | Action Fantasy |
| Chapters | 22 |
This is the latest and most amazing badass manhwa like solo leveling and a manhwa with op mc and leveling system, manhwa with leveling systems. A boy named Oh Kangwoo unknowingly one day falls into hell and got trapped there for 10,000 years. In all those times he survived while fighting along strongest demons and became a predator.
Due to his strong desire to live and return, Kangwoo gathered powers by devouring hundreds of thousands of demons, which made even the seven strongest archdukes of demons to bowed down to him.
Kang-woo because the demon king ruled the abyss but he wanted to return back.
Do read this amazing badass manhwa with an overpowered mc. This manhwa is worth your time and can be considered the best badass Manhwa with Op Mc and Leveling System,
7. I Obtained a Mythic Item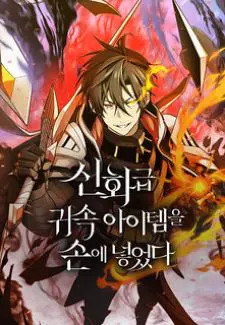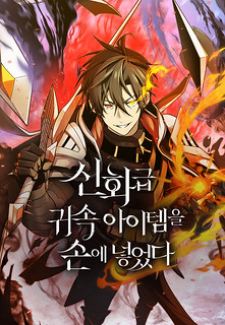 | | |
| --- | --- |
| Author | Jung Seonyul |
| Status | Ongoing |
| Genre | Action Fantasy Revenge |
| Chapters | 19 |
This is the latest manhwa with op Mc and Leveling System. This manhwa is about a boy named Jaehyun who became a D-Rank raider and supports dungeon raids. He had a great aptitude for magic but Jaehyun choose the path of the martial artist a died a meaningless death, fortunately, he obtained a Mythic Item and returned to the past when everything started.
Then he decided on a path meant to become a great being who saves the world from a great war between gods. This is badass manhwa-like solo leveling, and the best part is that it also contains manhwa with op mc and Leveling System, op manhwas, manhwa with overpowered mc, and manhwa with leveling systems.
8. Omniscient Reader's Viewpoint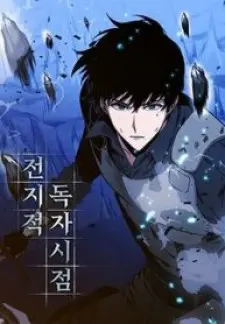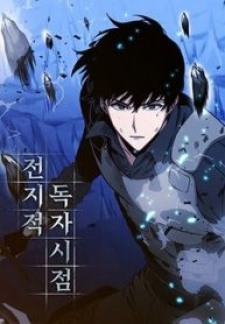 | | |
| --- | --- |
| Author | Sing-Shong |
| Status | Ongoing |
| Genre | Action Adventure |
| Chapters | 121 |
A reader named Kim Dokja read a survival novel till the end after which a tragic turn of events happened suddenly many mysterious creatures started appearing out of nowhere and many people were killed. However, everything that was happening in the world was similar to the contents of the survival novel.
Kim Dokja who already knows everything about the novel started surviving in this chaotic world while helping the main protagonist of the novel.
This badass manhwa is one of a kind and is very can be said manhwa like solo leveling & totally worth reading.
9. The Game That I Came From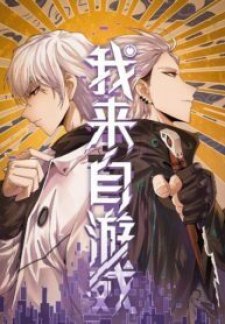 | | |
| --- | --- |
| Author | – |
| Status | Ongoing |
| Genre | Action Game VR |
| Chapters | 122 |
This manhwa is based on a VR game and if you get awakened inside the game you can obtain supernatural powers in real life too. The main character Ling Ce worked his ass of obtained a reward but he received a most useless skill. As he was depressed, an unknown power brought Ling Ce back to the past when the game was just launched.
Since Ling Ce has all his experiences and memories of his previous life, everything will be a different time. Best Manhwa with op mc and leveling system, & mc is badass totally worth reading. Totally a manhwa-like Solo Leveling.
10. Return of the Frozen Player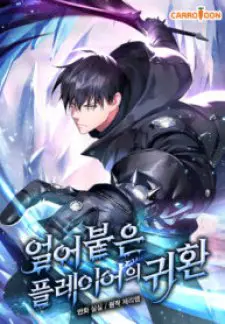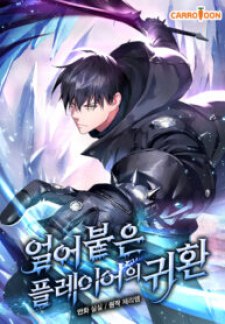 | | |
| --- | --- |
| Author | Jerry M |
| Status | Ongoing |
| Genre | Action Fantasy |
| Chapters | 50 |
This Manhwa is based on a badass lead character or you can say badass manhwa. After the monster's evasion 5 years ago the world collapsed while heroes with special power protected it. After the long hustle, the final boss quest appeared.
The five strongest players joined hands with Specter Seo Jun-ho to defeat the Frost Queen who was the final boss but strangely, everyone fell into a deep slumber. After 25 years a new second floor appeared. And Specter awakes from his slumber.
Best Manhwa with op mc and leveling system, manhwa with leveling systems & manhwas like Solo Leveling and op manhwas.
If you're a manhwa geek then make sure to also check this list of the best latest manhwa with op mc and leveling system:
A more amazingly famous manhwa with op mc and leveling system ongoing list for fans.
Youngest Scion of the Mages
| | |
| --- | --- |
| Author | Bichu |
| Status | Ongoing |
| Genre | Action-Fantasy-Shounen |
| Chapters | 30 |
Our male lead gets transmigrated into a stupid novel where mc becomes the youngest son of the famous household that is famous for their inherent talent of magic and mana. He became the supporting character named Larsen Mayton famous scoundrel of mayton family.
Since this novel was written by our main character that is why he'll change the fate of this stupid character to survive in this friction world.
Transcension Academy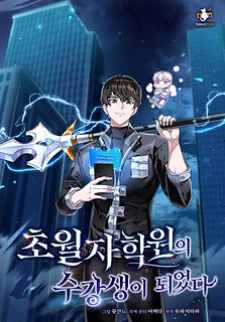 A new action fantasy manhwa where mc wants to become a hero after becoming awakened but because he didn't have enough money to join any academy to learn he started doing labor work. He transported corps of killed monsters and saved money to join a good academy after working years but due to an accident, he had to use his money on his hospital bills. He was very upset and at that time he got a notification from an academy named transcension academy. This academy notification was only visible to him and later he joined and obtained a system on his mobile that helped him more.
As he started learning he observed himself getting strong and soon becoming a super rookie. So try this exotic ongoing manhwa with op mc and leveling system.
Pick Me Up
A new badass manhwa with op mc and leveling system bought by the studio that produced manhwa-like solo leveling and omniscient reader's viewpoint. This manhwa is based on a new plot where mc who was the world's best player in the toughest mobile league game Pick Me Up gets stuck inside the game that he played last.
Now he became a character of level one inside the pick-me-up game now he needs to survive in the harsh game where you can die easily if you will not work and fight. Mc's character name is Islat Han and since he was a ruler of this game who knew everything that makes things very intriguing for readers. Most promising thing is that hero is not too strong from start and is growing at a normal pace so make sure you enjoy this leveling system manhwa.
Boundless Necromancer
This manhwa plot is based on mc who worked hard for years so that he can become a strong hunter but no matter what he did he was not able to become strong. He lost hope until he obtained a chance to enter in the tower that helps him change himself. This opportunity helps our mc to level up himself and learn skills while getting amazing equipment as well.
Mc chooses the most difficult level to become badass and overpowered and slowly he starts getting better by slaying many monsters inside the tower. Read this worth it manhwa with op mc and leveling system.
Taming Master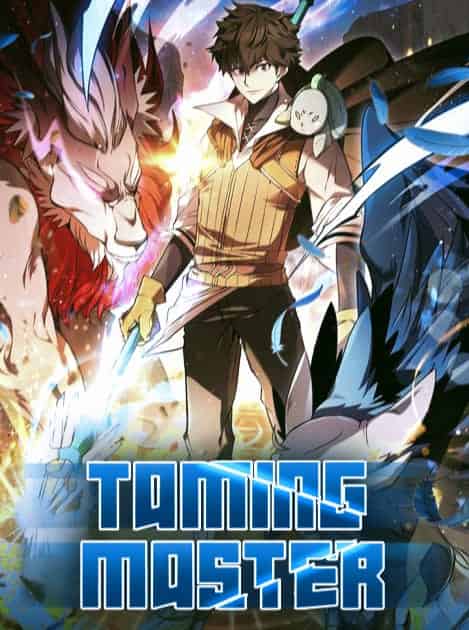 If you guys have read Overgeared then You'll find this Manhwa pretty interesting. The story is amusing and gets better as the reader proceeds. VR and other futuristic elements add fantasy and fiction elements to the manhwa. Jinsung the main protagonist is just another college student and feels not so special in the real world. But in the VR world of kailan where he is called Ian the legend who is 93 level archer! to everyone's surprise, he resets his character but there is an ulterior motive behind it. He faces difficulty from the teacher who threatens him and the story gets intriguing this way.
The artwork is pretty great and the linework is detailed. The story is depicted very beautifully through the art and overall it's a worthy recommendation.
The Tutorial is Too Hard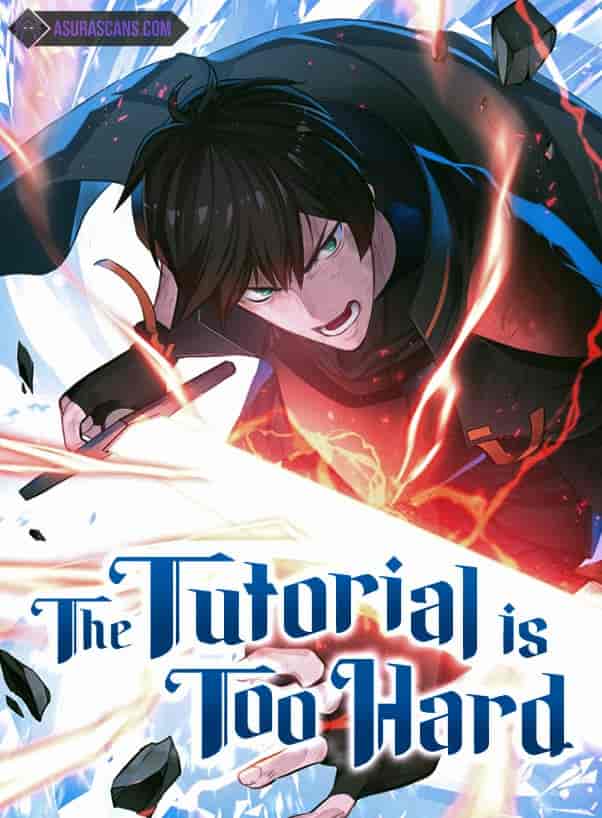 This Manhwa has a progression story. The MC is a Korean gamer but apart from the stereotype he is a nice guy and not at all Toxic. There are psychological aspects of the MC which are brought out in the story while his character develops.
The story is about a guy called Lee Hojae who was once a pro gamer but then decided to give up. Suddenly one day he receives a mysterious message which stated that he has been invited to Tutorial World. He decides to enter the game and to make it more interesting he chooses the most difficult level "Hell" but then he realizes that he can not escape from there and the survival rate in there is 0.01% which really messes him up. Now he has to gather himself together and figure out the game and find out why was he invited to the game.
The artwork is fantastic and The Color Tones are used pretty amazing way. The line work is detailed and Neat, Overall this is could be a great read.
Solo Leveling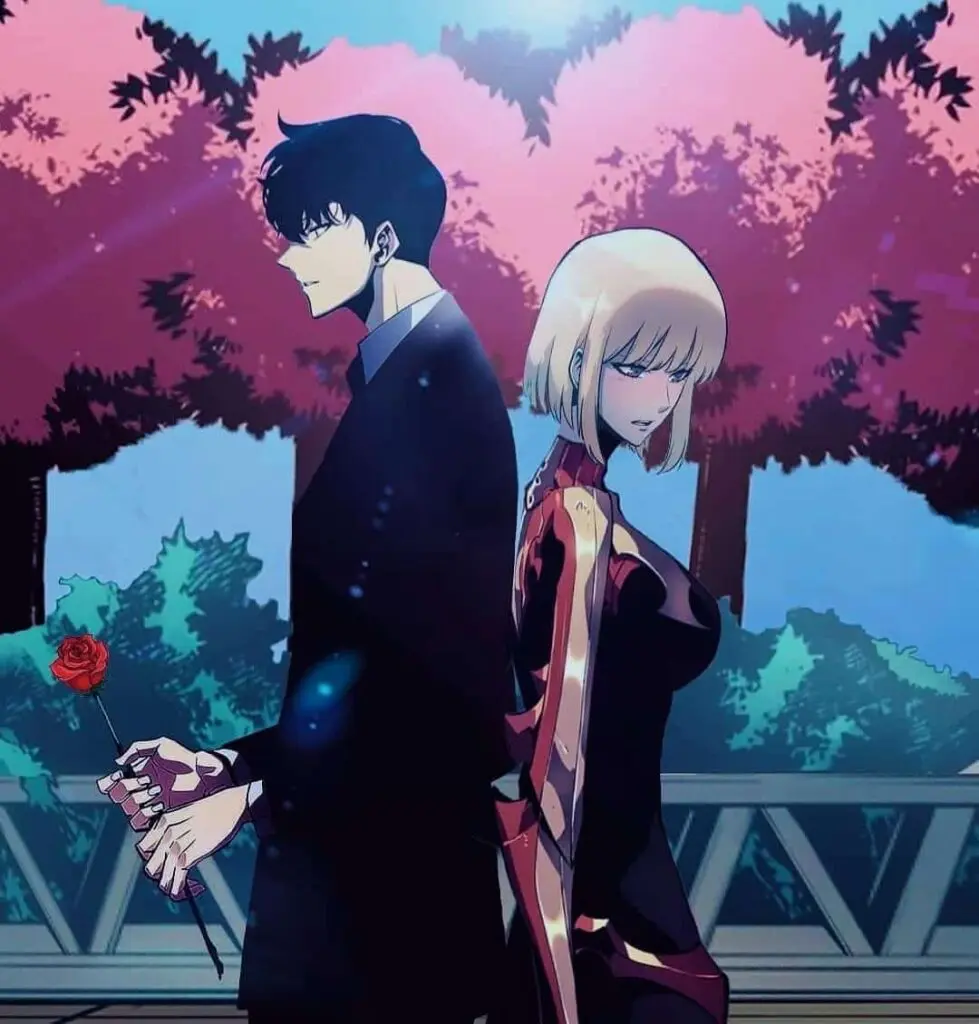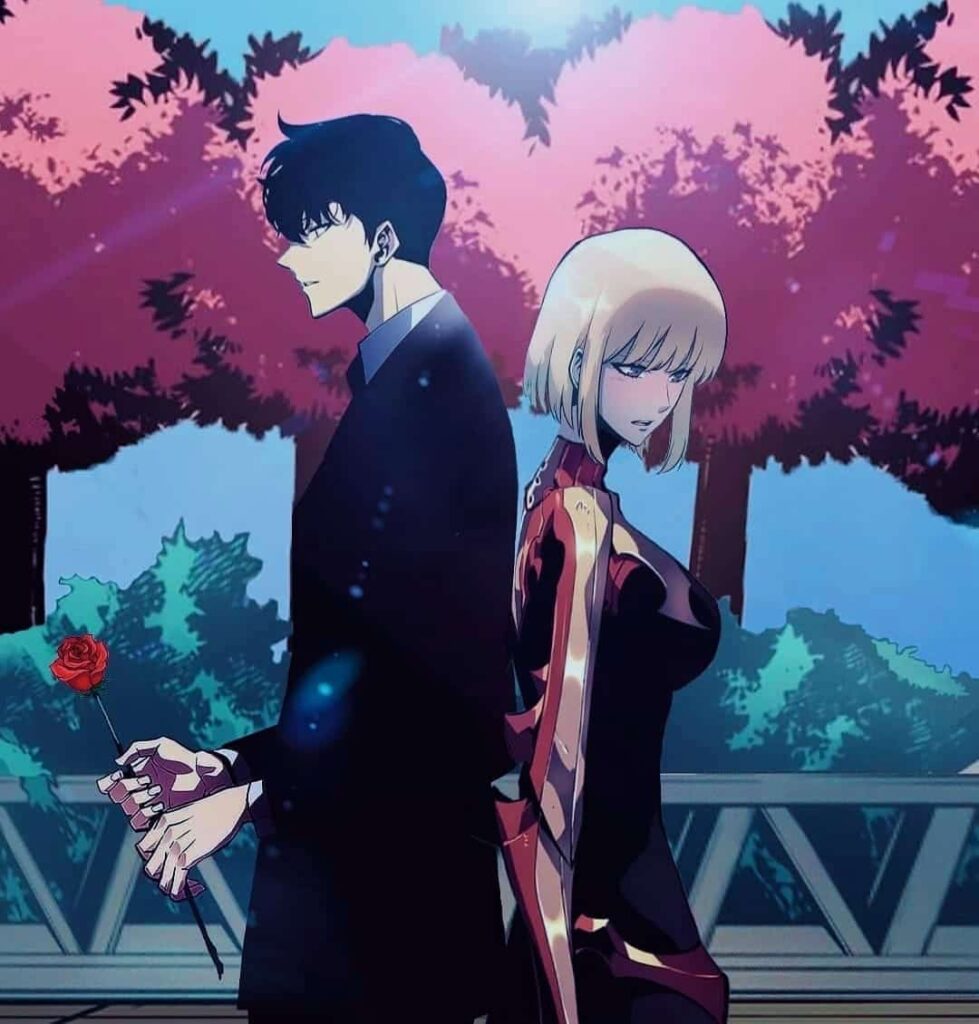 Solo Leveling manhwa is the all-time best manhwa where mc is badass and op but not from start. For those who haven't read this manhwa yet our team anime-indie strongly recommends you read this manhwa. Moreover, this manhwa is completed and its side story is currently ongoing, so manhwa geeks don't wait and check out the side story of solo leveling.
The story is based on Sunj jin woo who was very weak and a worthless hunter but a dungeon changed his life and gave him an opportunity to transform himself completely. So read this manhwa with op mc and leveling system.
The Greatest Estate Developer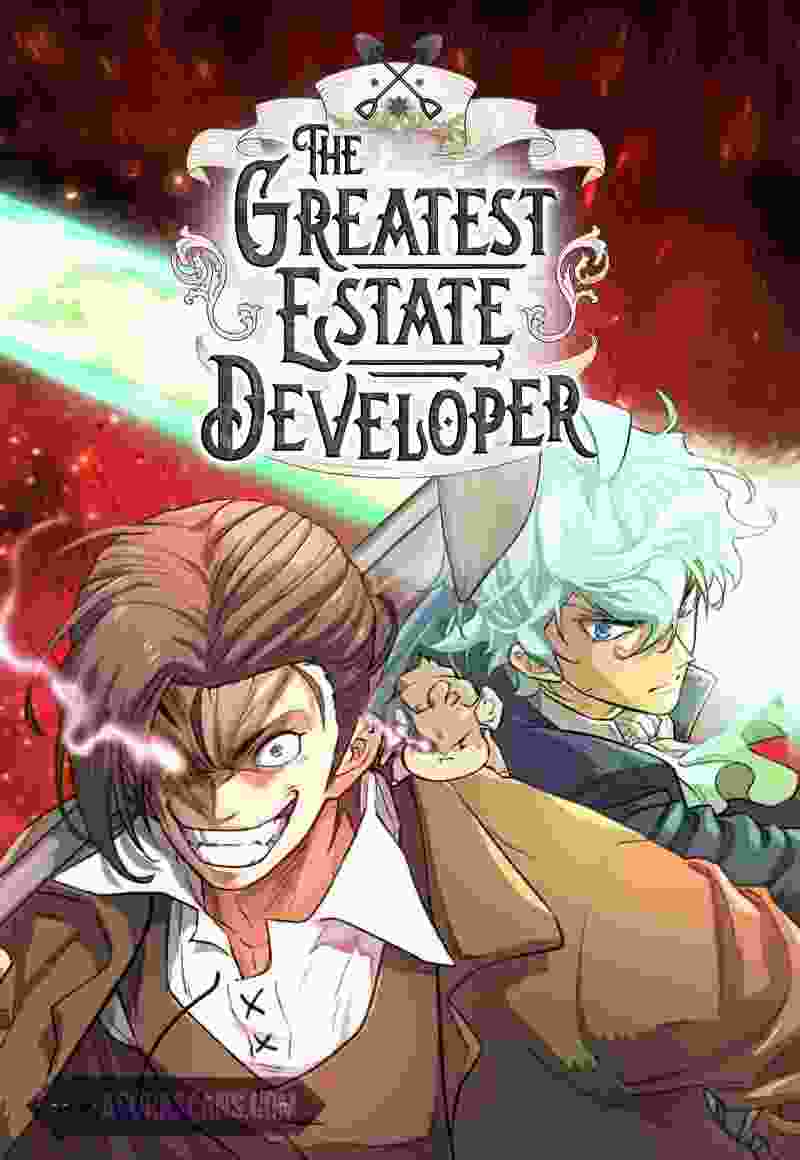 An amazing reincarnation isekai manhwa story where mc possessed a new body into another world after death and then try to change his fate. The young master whose body was possessed by mc is famous for being notorious and worthless. His family was in great debt and was almost in a state where things can become very bad.
After mc possessed his body he changed his state with the system ability that he obtained after opening his eyes to this new world. This manhwa with badass mc and leveling system is really worth our reader's time so enjoy reading this leveling system manhwa.
Leveling with Gods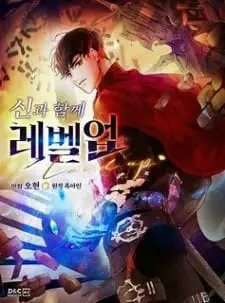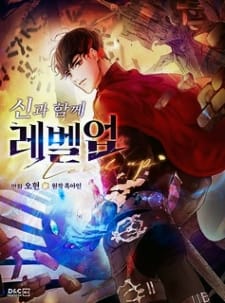 Kim Yuwon after becoming much faster and stronger than everybody else in the tower, however, he fell short. Kim YuWon was left with nothing but sadness in the end.
After a big sacrifice, kim Yuwon got another chance while he was almost dead to change everything. His fate had not yet been decided by the death of his buddy.
Yuwon goes back in time and makes another effort to scale the Tower with his unequaled talent. Moreover, to combat the eminent evils that the Tower is under siege from, a total badass manhwa with a time travel plot.
Level Up Alone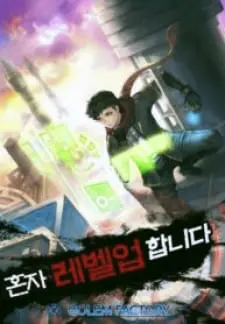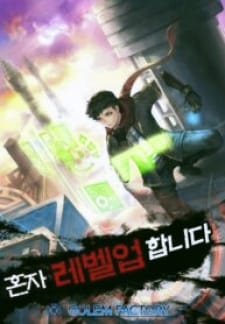 A really interesting ongoing leveling system manhwa where mc got stuck in some far way or place and levels up there and becomes badass. Those who love plots where the player kills monsters in order to become stronger and gain multiple skills then this manhwa is totally for you. So without any hesitation try reading this high-rated level system manhwa with badass mc.
Infinite Leveling Murim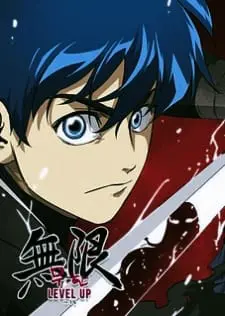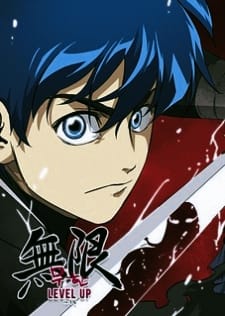 This manhwa is a story about a warrior named Yuseong Dan, who was killed in battle and left without honor, is given the chance to become stronger through a peculiar mission and leveling up system. However, all these obstacles keep on increasing and he had to work more in order to overcome these challenges. Read to know how Yuseong became strong to change his fate and also challenge the dark side of murim alliance that was rotten to its core.
Maxed Out Leveling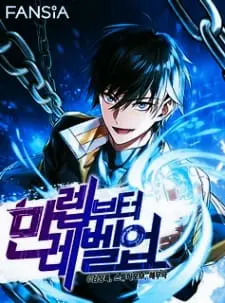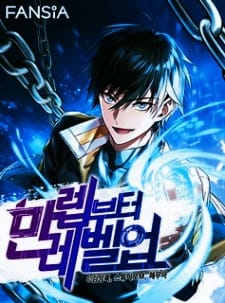 One day an unprecedented event occurred and Cha Shin Hyeon got summoned into a murim world. However, after some time he started learning martial arts and became the most renowned and powerful man in Jainghu in murim. This was a very long and tedious process but he gained enlightenment and reached the pinnacle of martial arts and defeated everyone in another martial world.
Now Shin somehow returned back to his birthplace which is the earth with the powers that he obtained after a long hard work. But strangely he was now at level one even though his martial arts are already at the pinnacle. Read this amazing martial arts system manhwa to know more about what happened with Shin.
Heavenly Demon Cultivation Simulation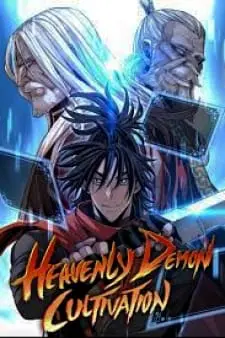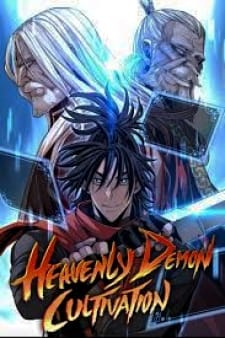 An amazing manhwa with leveling system where Seolhwi, who was a scout in Cult, one day his team was given a scout mission and somehow there he met the Mount Hua Sect grandmaster who was waiting for them. All his teammates were brutally killed at the hands of the grandmaster of Mount Hua. Seolhwi is abruptly presented with a video game prompt, asking whether he would like to restart as he lies about dying and laments his years of dedication to the cult without anything to show for it. Seolhwi promises to live and grow stronger so he can lead the Demon Cult if given the chance to start over and make new decisions. The great leader of the Mount Hua Sect has sent a party of scouts to the area.
Conclusion
Do check our posts regularly if you're a manhwa geek and love to explore different genres of manhwa because we regularly provide manhwa recommendations for you. These are the top 10 manhwas with a leveling system and overpowered mc, op mc with system manga, op level system manhwa recommendation, and op manhwa that has a leveling system. we hope that you liked our content and we were able to deliver our best to you. For more such content follow our website Animeindie. You can read our other post on the website, links are provided below
Hello! I'm Harsh Kashyap, Co-Founder Of Animeindie & an anime content writer, passionate about anime and manga. I have a deep understanding of the anime culture with an extensive knowledge of popular anime genres, including shounen, seinen, shoujo, and josei. I'm always on the lookout for new and upcoming series to dive into. My goal as an anime content writer is to provide readers with informative and entertaining content that captures the essence of each anime series and its characters.