It is often said that a child's future depends on how he/she was raised. But what if someone is raised by a Monster, will he become a Monster too just like those who raised him? If you're an Otaku and this question fascinates you then this article is for You. Today we are going to share the best recommendations list of Manga where mc is Raised by Monsters. Yes, you heard it right, this list contains only those manga, manhwa where Monsters raise mc.
So without wasting any further time let's check out the list of Some of the best Manga & Manhwa's in this category.
Note: We Included Some Anime In this List too, there are some Manga out there which has Anime Adaptations too. We Included Anime/Manga where mc is raised by Monsters as well as Anime/Manga where mc is raised by Wild Animals who were considered Monsters.
Manga where mc is Raised by Monsters Recommendations List
Let's Checkout the list Of the best Manga where Mc Is Raised by the Monsters…
7. Inosuke (Demon Slayer)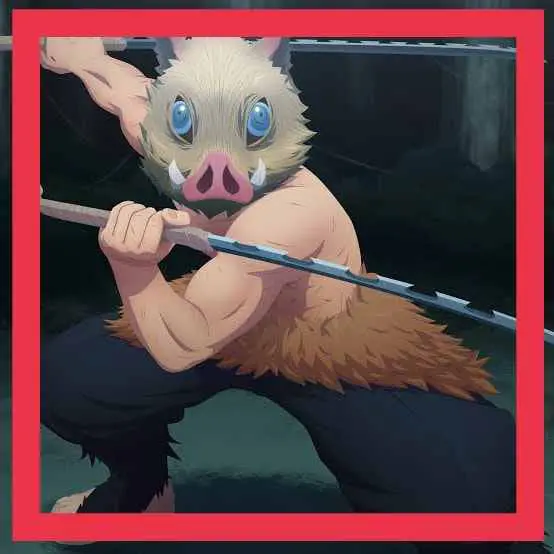 Demon Slayer Fans May Already Know Who Inosuke Is? But for those who don't know, here is a quick introduction – Inosuke is One of the Strongest Characters in Demon Slayers and is known for its Powers & Stubborn Attitude.
Inosuke & his Mother fled their villages to escape his Abusive Father. Inosuke was very small when all this happened, a few days into the village they were captured by the Deadly Cult. Before the demise of her mother, she successfully throws Inosuke into the village in the hope that he will survive. He was rescued by a herd of wild Boars who trained him to be like them.
We Included this Anime/Manga in our list because of the fact that Wild Boars were considered as monsters in the Story by Many. You can also watch this if you're looking for a manga where the mc becomes a monster.
6. Natsu From (Fairy Tail)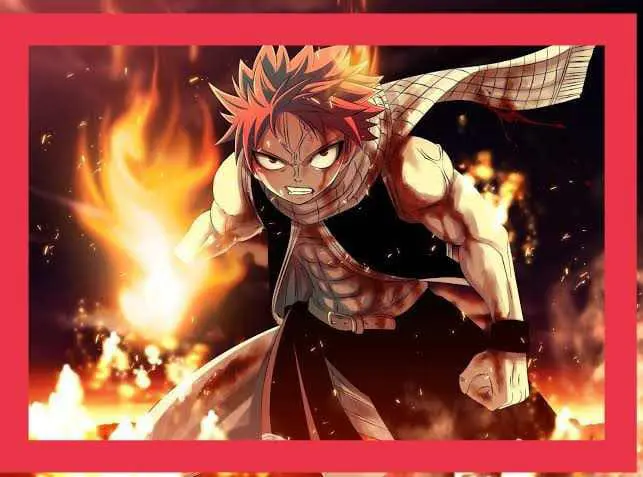 Natsu who is almost 400 Years Old was reborn after his Own Death. He was brought back to life in the Anime Fairy tale. After coming back to his New life he was brought by the Dragon Named Igneel. Soon he was sent into the future by the very same dragon which embarks the start of his Adventurous Journey.
Natsu was known as Dragon Slayer because of the fact that he was raised by Dragons & Uses Elemental fire magic to defeat his Enemies. This Anime/Manga should be of our top preferences if you're looking for a manga where the mc is raised by monsters.
5. Mana (Mermaid Saga)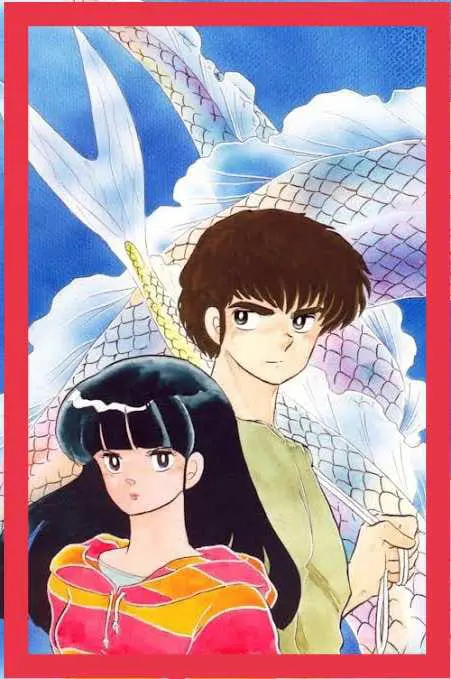 What do you think when you hear Mermaids? Half Woman Half Fish with Beautiful Body. This Imagination of yours will completely change if you will watch Mermaid Saga. Mermaid Saga is one of the most famous Anime which attained the status of Cult Classic Overtime. In this Anime Mermaids were cannibalistic Monsters and used to eat human flesh.
The story revolves around a 15-year-old girl who was raised By these mermaids. When she turned 15 they gifted her Immortality, but In return, they wished that they would get her flesh to regain their youth. Mana was lucky enough to escape her fate with the help of a Protagonist who helped her to escape. Now they go on a journey together to find a way through which mana can end her Immortality.
4. Kouya From Twelve Kingdoms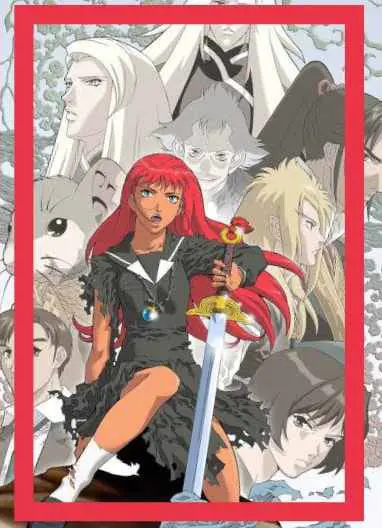 Kouya the Protagonist of The Twelve Kingdoms was orphaned by his Mother as she could not take care of him. He was founded and raised by a Youma called Okii-no. To those who don't know What Youma is? Youma is a Magical Creature who is considered as a Heartless Monsters in The Twelve Kingdom Universe. Qualities of Okki-No (A Youma) Slowly embedded in Kouya as he grew up. He became Heartless & Cruel just like the Monsters who raised him.
This Manga & Anime should be on your watchlist as the mc in this Manga is raised by monsters and ultimately becomes a monster too.
3. Ren (The Boy and the Beast)
You may have already heard about The Beauty & the Beast but do you know about the anime that inspired it named "The Boy and the Beast"? Directed by Mamoru Hosoda, "The Boy & The Beast" is one of the most critically acclaimed Anime Out there. The story revolves around a Boy named Ren who fled from his home after the death of his mother. Then he came across Kumatetsu who belongs to the Beast Kingdom. Half-heartedly Ren Follows Kumatetsu to his home to become his disciple.
This Anime Shows the Complications & Tussles when a human is raised by a Monster. Will the MC of this Anime become a monster too? Watch The Boy and the Beast Anime to know more.
2. San (Princes Mononoke)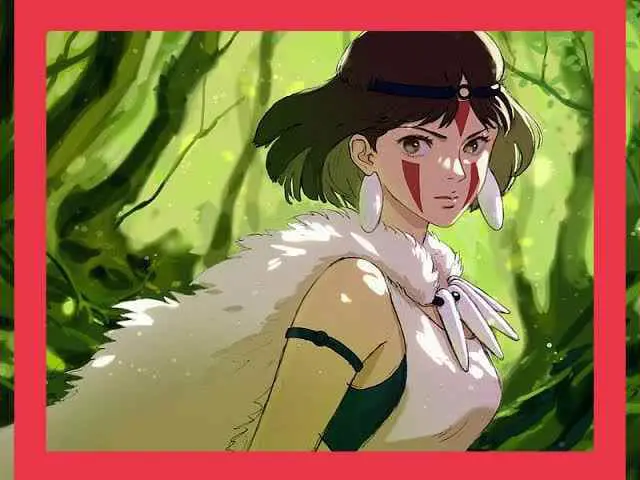 The Story Revolves around San whose parents damaged the Forest. In return, they were killed by the Wolf Goddess Named "Moro" who adopted San after this. This starts a magnificent journey where a human is raised by a Monster (Wolves). Later in the story San adopted the personality traits of Wolves like being fierce & protective of one's who they love. She started working as a Bridge between the Humans & Forest to ensure the stability of both. This Anime / Manga is a must-watch for everyone who wants to enjoy a Manga where mc is raised by monsters but didn't become like them.
1. Saihate No Paladin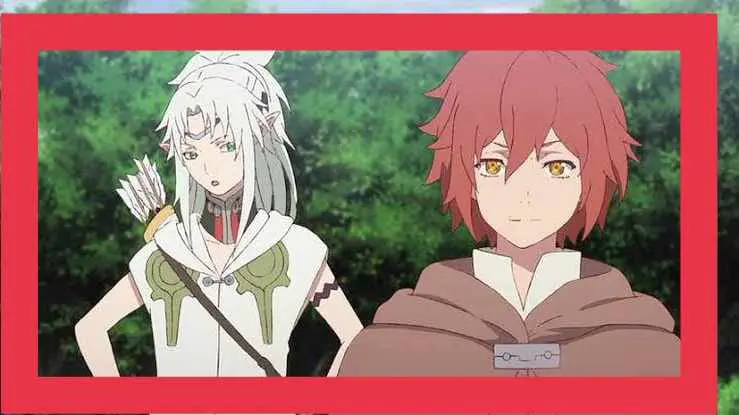 You may wonder what happens when a human is raised by monsters but can you imagine what will happen when mc is raised by 3 demons or monsters instead of 1? This is exactly the story of Our next addition to this list. The story revolves around a Story of a boy named Will who wakes up in a new world after a life of stagnancy. He wakes up to the faces of 3 Demons line Creatures, a Skeleton, a mummy & a Ghost. Each demon taught him something, The Skeleton teaches him To fight, Ghost teaches him Magic & the Mummy teaches him how to take responsibility.
As the Time of his departure comes close he gets ready to face everything that will come across his way with the teachings of the 3 Demons. The reason why we put this Manga/Anime at first is Simple, "Our Team Loved It".
Conclusion
If you're into Monster Manga then we are sure that you liked this Recommendation list. This recommendation list was part of our recommendation series where we share the best Manga, Manhwa & Anime in different Categories. This list contains primarily only those Manga where mc is raised by monsters but it contains some manga where the mc becomes a monster due to his/her upbringing.
If you're an Otaku then Do visit Our website Animeindie for more Latest News, Updates & Recommendations. Don't forget to Subscribe to Our YouTube Channel & Follow us On Instagram, Pinterest, Twitter & Facebook to get New & Exciting Anime Content before anyone else.