Falling in love is something that one can't control. This is no different in Anime World where love often breaks the taboos. Today we are going to share a Recommendation of Anime where Mc falls in love with older woman breaking the stereotype that men should be with someone Equal or Younger than him.
Those who are seasoned otaku already know that Anime & Manga is famous for breaking Love Taboos from showing BL Love in their Manga & Anime to GL love offending many. So if you're one the those who love to Watch Anime that breaks the stereotypes then keep reading this Article. Below we share the Recommendations of the Best Romance anime where Mc falls in love with an older woman.
How We Made This List Anime where mc falls in love with an older woman
If You're an Otaku who visits Animeindie Often then you may already know that we put hours of research in Single Article to give you guys the best information and Anime, Manga, and Manhwa Recommendations list present out there. So we followed the steps that we do every time before preparing a Recommendation List. These steps are as follows.
First, we collected the names of all the Anime where the mc falls in love with an older woman and Anime where an older Female fall for a younger MC as they both are similar in meaning.
Then we checked the ratings of these Anime on the Internet forum Myanimelist and picked them accordingly. We picked the best anime according to their ratings for our list.
Then we asked Our Instagram community to rate anime according to their likings. This way we get reviews from those who already watched this Anime including Our Team. Then We Made this List Accordingly and Shared it will All of You Guys.
Recommendation List Of Best Anime where mc Falls in Love with an older woman
Let's Checkout the list and remember if you have any suggestions or you want to add any anime to this list that we missed out then do let us know through Comments. So without wasting any further time let's check out the Recommendation List.
The World Is Still Beautiful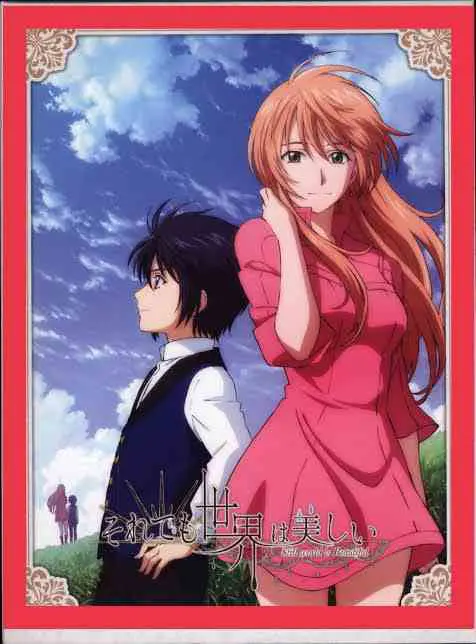 The World is Still Beautiful is a Light-Hearted Pure Romance Anime whose story revolves around The Princess Of Rain Kingdom who chose to marry the Sun King famously known as the Conqueror of the world. She pays a visit to him just to find out that the Sun King is Just a Boy.
This Surprises her and she warns the King of her Nature but as we know love has No Boundaries & Warnings, and cute romance soon starts blooming among them.
Please Teacher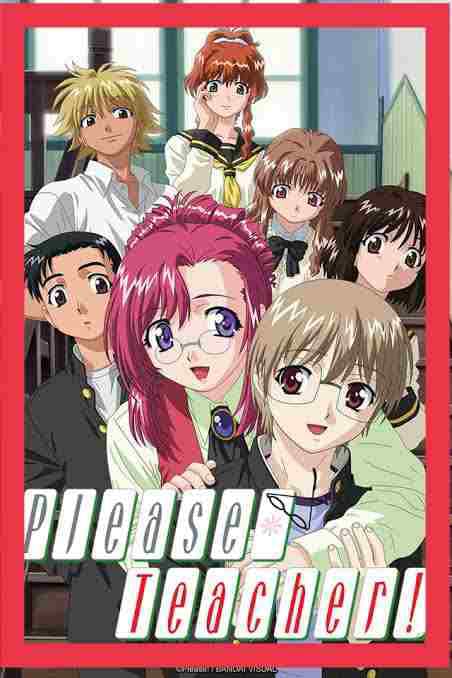 This Anime is a Mix Of Sci-fi, Romance & Comedy. The Story starts when a Teenage Boy Kei Kusangi Notices a woman by the lake who is also his teacher. The Major twist in the story comes when he finds out that she is an Alien Officer of the Galaxy Federation who is on duty there. But this didn't stop them from getting along with each other and eventually falling in love.
Now without giving you guys spoiler we strongly recommend you guys to watch this Anime if you're looking for Some Anime Where mc falls in love with older women.
Natsuyuki Rendezvous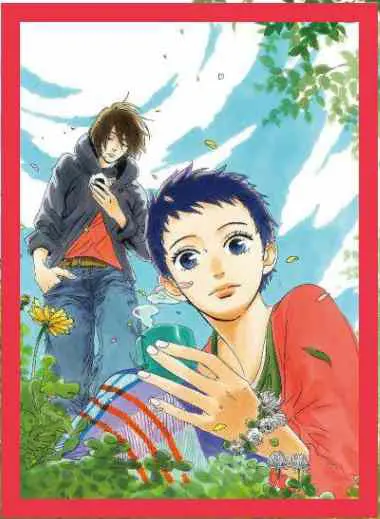 If You're Looking for Some Serious and deep Anime in this Genre then this one's For You. The Story Focuses on Teenage Boy Hazuki who takes a part-time Job in a Flower Shop just because he is in love with the Widow Women Named Rokka who runs it.
The woman is Nowhere interested in these things as she is still recovering from the loss of her husband. To add more twist to the Story she still sees the Ghost of her husband who is still there. This Anime is not just an Ordinary Romance Anime but it has a deep Psychological side too. Our Team Loved it and You will love it too.
Dusk Maiden Of Amnesia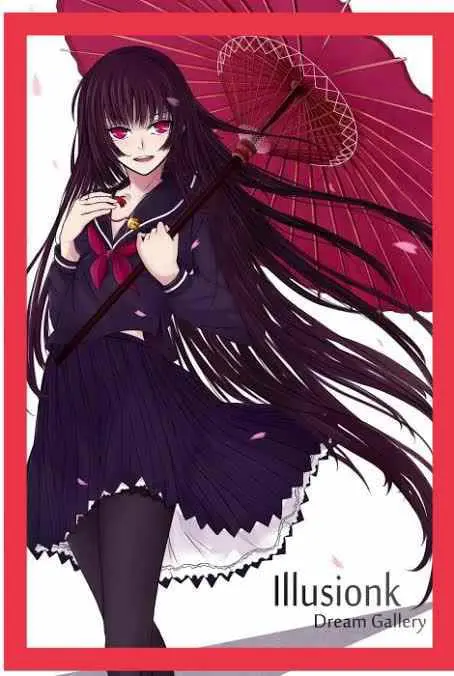 Ghost Romance, yes you heard it, this Anime revolves Around Romance that takes place between the Girl Ghost & Young Boy. Yuuko is a Ghost who can only be seen by Teichi Niya. Soon they became friends and the girl told him that she needed his help to find out who killed her.
This is where the real starts as they begin their quest to find the Murderer who killed Yuuko. Soon it takes a turn when they fall in love with each other. What will happen after this? Will they find the Culprit? Or what will happen to their love story? Watch Dusk Maiden of Amnesia to Know.
Oh! My Goddess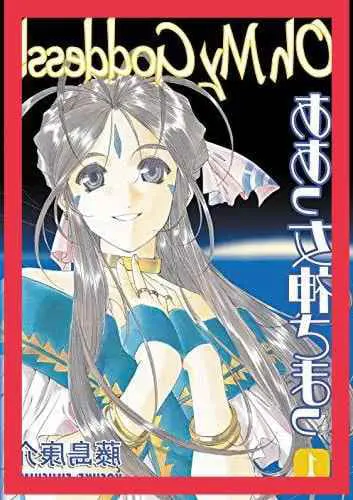 Keichi, a young boy whose interactions with girls are not that successful, accidentally summons a Goddess. The Goddess grants wishes so she asks Keich to make a Wish.
To her surprise, Keichi wishes that he wants the goddess to stay by him & make his life better. This made the Goddess stay with him which ultimately leads to Keichi Falling in Love with her (The Goddess).
RahXephon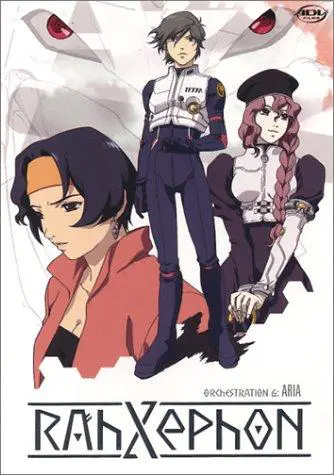 The Story Revolves around a Boy Name Ayato Kamina who lives in an Enclosed City named "Tokyo Jupiter". This City has Multiple Dimensions & Separate Times. The boy had an accidental encounter with Haruka Shitow Ayato which led to uncovering of many mysteries for him. He came to know about a Multi-Dimensional War happening between his People & MU.
Now you may wonder: Where is the Romance? So it happens between Ayato and Haruka (Army Major) who is older than her. This Anime is a Mix Of Sci-fi & Romance where Mc falls in lover with older women.
Accel World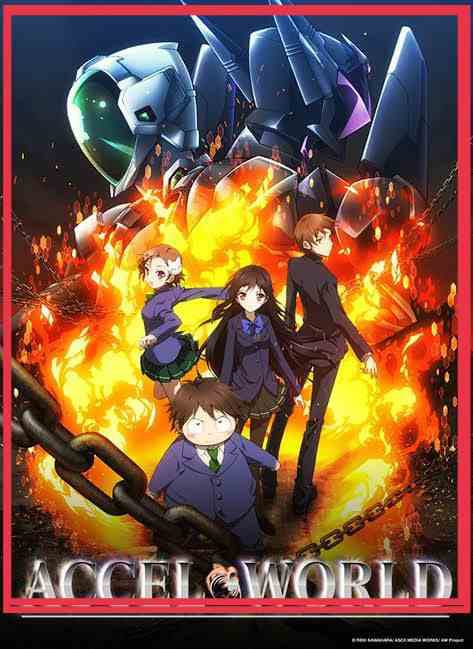 This Anime is a Combination of Isekai, Fantasy, Romance & Magic Anime. The story takes place in 2046 when a School Boy named Haruyuki was bullied a Lot. All this changed when he met Kuroyukhime, who is the most beautiful girl in the School. She introduces him to a Virtual World Named "Accel World". Like All the Anime in this list, the boy soon fell in love with a girl who is older than him.
Garden Of Words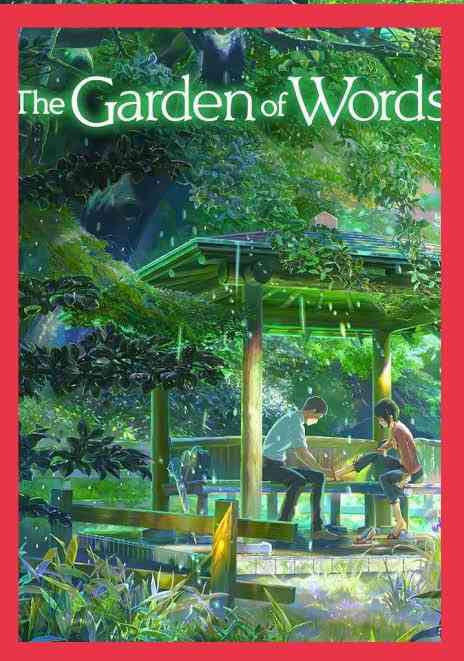 Garden Of Words is an Anime that earned many fans with its breathtaking Animation and Plots. Released in 2013 it is still loved by many fans who constantly suggest it to others on the Internet.
The Story Starts when Takao, a young student who wants to be a Shoemaker, meets an older woman named Yukino in the garden. They met again and Again in the same garden but only when it rains. Soon they started falling for each other. But as the end of the Rainy season is near, they have to make a decision about their relationship.
Maison Ikkoku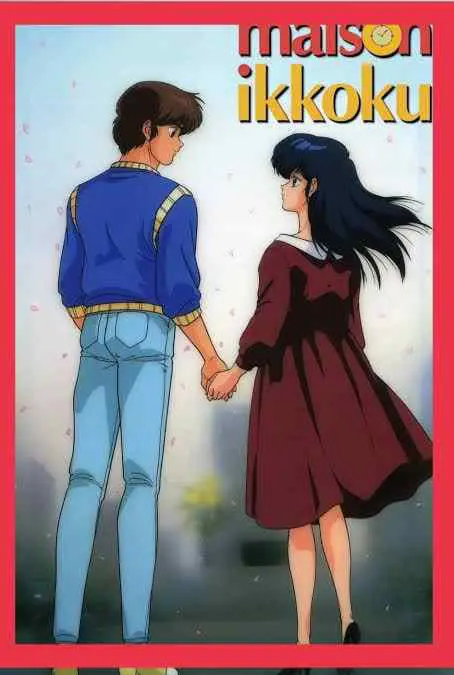 Maison Ikkoku is probably one of the first Anime which Showed Romance between Young boys and older Women. It was released in the 1980s, so you can guess how many stereotypes it broke at that Time.
The Story Revolves around Yusaku Godai who has a dream of Entering a Prestigious College. In order to clear the entrance exam he rents a place in one of the most Luxurious Maison Ikkoku Boarding Houses. It was Run by a Charming & beautiful lady, Kyko Otonashi. He fell for her at first sight & Soon things started getting Romantic between the two.
Super Dimensional Fortress Macross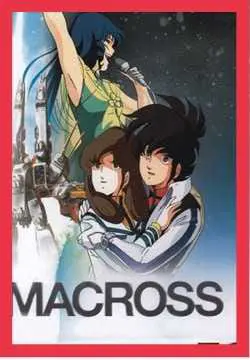 Another Cult Classic from the 1980s Super Dimensional Fortress Macross is a Sci-fi and Romantic Anime whose story starts when an Alien Race Name Zentradi Attacks Earn and in order to save Humanity Some People left Earth in a Spaceship in the hope that they will survive.
The MC of this Anime named Hikaru was disliked by his seniors including Misa Hayase. But soon things got well between them and they started falling for each other. We recommend this Anime where a young mc falls in love with older women if you're into Classic movies.
Clannad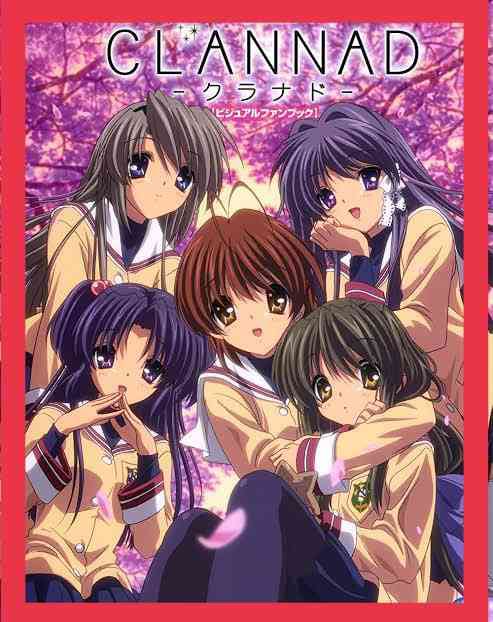 Clannad is an Emotional Piece of work that can bring tears to Your Eyes. The story revolves around Tomoyo Okazaki who has a bad reputation in high school and is considered a bad element. He met Nagisa Furukawa who is older than him but due to health problems due to which she has difficulty relating to others was repeating a year.
Soon, they started getting along with each other and started getting invested in each other emotionally. We (strongly) recommend you guys at least check out this Anime Once.
Spice & Wolf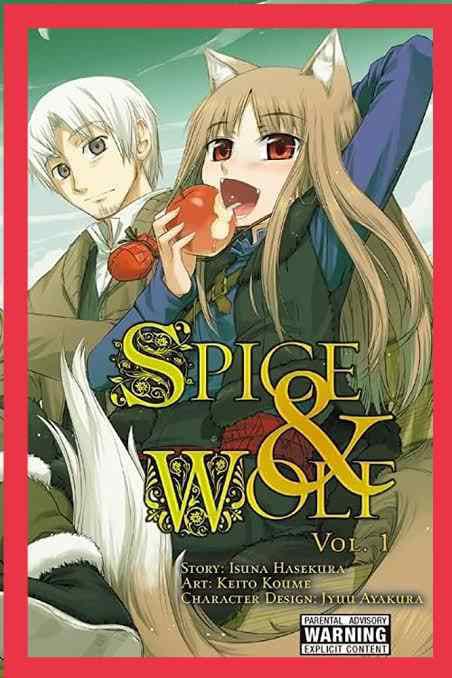 This Anime is a bit different from others on this list. The Story of Spice & Wolf Is based on a trade-off between a Forgotten Goddess Holo & traveling Merchant Named Kraft Lawrence. The tradeoff was that Lawrence will help her to go to the North Home of Yoitsu in exchange she will become her business Partner.
Don't worry we will not give any spoilers but this Romance anime where mc falls in love with an older woman (Holo who is 600 Years Old) is a Must watch for real Otaku's.
Waiting in the Summer
A Lighthearted Rom-Com truly expresses the Emotions & Sentiments of the characters. The Story Starts with an unusual Incident where blue light struck the MC Kaito Kirishima which made him unconscious. When he woke up he found himself in his own home wondering.
Fast forward Kaito & his friends plan to shoot a movie with his camera in Summer break. His friends know that he has an interest in New Upperclassmen Ichika Takatsuki so they invited her too. Ichika was her senior, and still, Kaito's feelings toward her started growing day by day.
We don't want to give spoilers but we strongly recommend you guys to watch it if you want to enjoy Light Hearted Emotional Rom-Com.
Code Geass : Lelouch Of Rebellion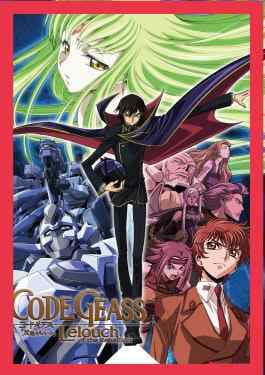 The Story is based in 2010 when the Britannia (A Military Nation) attacks Japan and Name it Area 11 after its defeat. One day Lelouch Lamperouge was stuck between the warzone of Britannia and Area 11 Soldiers. He escaped that place & Met a mysterious girl who helped him to escape. She gave him Geass : The Power King which he used further in the story against Britannia.
But this is not why we included this Anime in our list, we included it due to the Romantic relationship that Lelouch and that Mysterious Girl share who is older than him.
30 Kin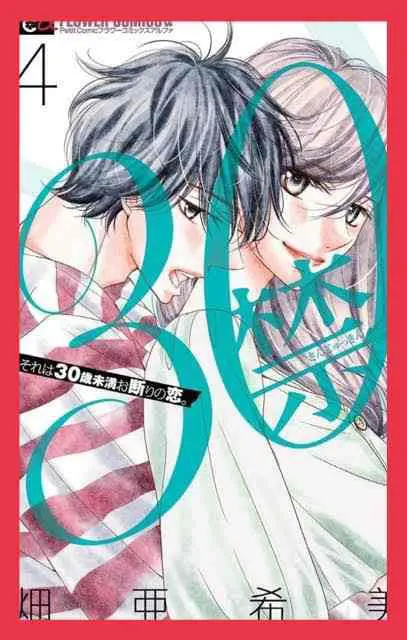 The story starts with Shino who was 30 years old and looking for a partner to marry. She wants a partner who she can marry and settle down with. To her surprise, A young boy who is 9 years younger than her Proposes to her. This made her confused as he is very charming but he was not the one with whom she can settle down as he was just 21 years Old.
She decided to have a Casual relationship with him until she found the one she was looking for. This Mature Romance Anime is a Must watch for everyone who is looking for Anime in this Genre.
Some Other Romance Anime where Mc falls in love with older woman
A Bride's Story
Ane-Mone Seikaten
Conclusion
We at Animeindie, put hours of Research into writing a Single Post. We hope that you liked this article and you found the best Anime where older females fall for younger MC and Anime where Mc falls in love with older woman. We are running a Recommendation Series on Our Website where we are sharing the best Recommendations List Article where we share the best Anime, Manga & Manhwa in different genres and storylines. If you're an Otaku then Animeindie is All you need. Bookmark us & keep visiting the site for more Recommendations, Facts, and News Articles like this.
Don't Forget to Subscribe to Our YouTube Channel & Follow Us On Instagram, Quora, Pinterest & Twitter for the latest News & Updates.