Hello There people you must have Heard about The Trending Manhwa A villainess Revenge is sweeter than honey and We believe that many of you would have also tried reading it and got hung on the amazing plot and story line. So today we will try to bring you updates and spoilers regarding to The Villainess Revenge is sweeter than Honey.
Description of a Villainess Revenge is Sweeter Than Honey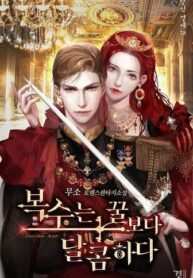 The plot is about Time Reversal Revenge and story unraveled smartly by the author. The story is about a Women named Alexandra who is passionately in love with her Husband and turns up Pure Evil while trying to instate him as the Grand Emperor. She tries every trick and in her arsenal and successfully accomplishes her goal and is looking forward to a good and peaceful life but The fate has other Plans for her. Her beloved husband not only betrays her but also cheats her by having an extramarital affair. He frames her for all the crimes and gets her executed after Humiliation and in her last minutes all Alexandra could think about was Revenge and if she could ever get a chance to take it. Destiny has levelled the fields again as Alexandra wakes up on her wedding day again and this time she is determined to get herself even with her husband and also be the Empress she desired to be.
The artwork is very finely done and truly depicts the story. Character development of the Female lead is shown quiet well
| | |
| --- | --- |
| Author | Jiyeonu |
| Artist | Muso |
| Genre | Fantasy , Drama |
| Status | Running |
Spoiler
It's a bit surprising that that in the end while she is reliving her life she understands the misunderstanding between herself and her husband and forgives him. Also she falls in love with him again. Fans have a mixed reaction about the story.
Author's note
We hope that you got to know about the spoiler of A villainess revenge is sweeter than honey and you can also check out some more amazing posts on our website Animeindie
Recommended reading :https://animeindie.com/20-best-manhwa-with-op-mc-and-leveling-system/