Hey, Anime & Webtoons lovers we are back again with a New List of Manga Recommendations for You. Today we are going to share 14+ Manga & Anime where mc is married from the start. As intriguing as this title may sound, this is one of the most searched Manga, Anime genres in Forums like Reddit & Quora. Literally, every other Manga, manhwa & Manhwa revolves around a Single Mc or Mc who is finding love, but there are very few Anime where mc gets married in the first episode or from start. We saw many Posts on Reddit where users were asking other users to share some Manga where mc was married from the start.
A few days back even one of our users commented on our video on YouTube that he wants some Manga recommendations where mc is married from the start. At first, we thought there would be no manga, or manhwa with this storyline as our team never read the one with this storyline. But seeing the Request we decided to start our search for Manga's with Similar Storylines.
Now Finally we are going to share the Best List of 14+ Manga where mc is married from the start with all of You.
How We Made This List Of Manga Where mc is Married ?
So in order to make this list our team started going through Every Webtoons related forum, YouTube channel,s, etc that was available on the internet. We even joined many Webtoons, Manga's, and Anime Subreddit. Then we made a list of all the Manga, and Manhwa that was suggested by users there through Comments, posts, etc.
After making the list Our team started reading the Manga, Manhwa where mc married from the start. Then our Team Members rated those Manga & we evaluated the rating of our team members to make the list. The manga that received the most positive rating is at the Top & we are sure after reading it you will include it in your All time Favorite Manga list for Sure.
Best Manga where mc is married from the start List
After reading 20+ Manga & Manhwa with that storyline our team picked only Best 14 Mangas out of those. So without Wasting any further time let's Checkout the Recommendation List prepared by our team.
Tonikaku Kawaii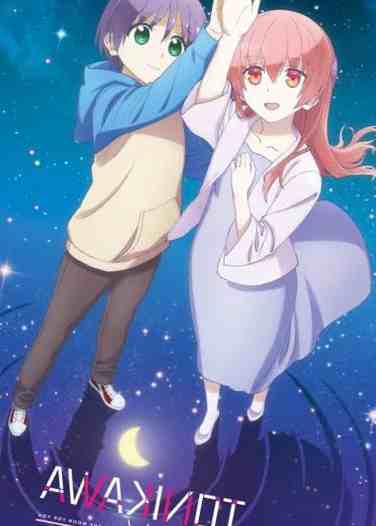 Tonikaku Kawaii also known as Over the Moon for You is a Romance Manga where Mc was asked to marry in the very first episode. Nasa Yuzaki is an exceptional student who topped the National Mock Test & is planning to get into the most prestigious High School in the country. One day on his way home he saw a Flawless beauty & was awestruck at first sight. He was so blinded by her beauty that he didn't see a Truck coming at him. Thankfully he was saved by the quick reflex action of the girl.
A girl called the ambulance as the MC was bleeding. After taking him to the hospital, the girl was leaving for home. Seeing her going home Nasa decided to confess his feelings to her. Finally, he confessed his feelings & was shocked when the beauty accepted his Confession but with a Condition. She said if Nasa wants to be with her he has to marry her. What will the MC do, Will Mc will marry in the first episode or he will refuse to do so? Watch Over the Moon for You Anime to know.
I Summoned The Devil To Grant Me A Wish, But I Married Her Instead Since She Was Adorable (My New Devil Wife)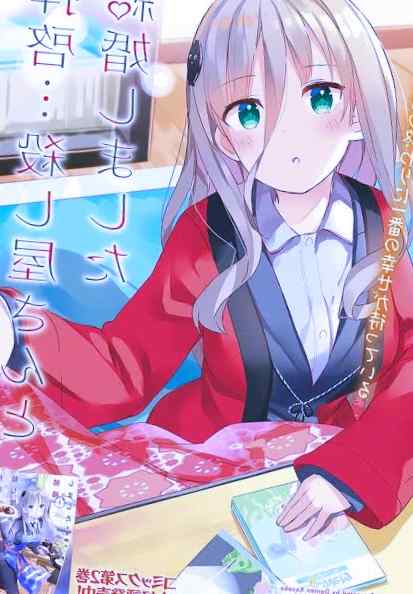 Theo Asper, a young orphaned boy who was struggling with his career, summoned the devil to help polish his skills. He wants to achieve great heights in his career which is why he planned to ask Devil to give him the skills to do so. To his surprise when he summoned the devil, a young beautiful girl appeared & asked him to make a wish. Seeing her beauty he was awestruck & instead of asking for the skill he said that he wants to marry her. He was shocked when the beautiful devil accepted his wish. That is how in this Manga MC is married from the start. If you want to know what happens after this then you can Read My New Devil Wife Manga from official sources.
My Wife Is A Man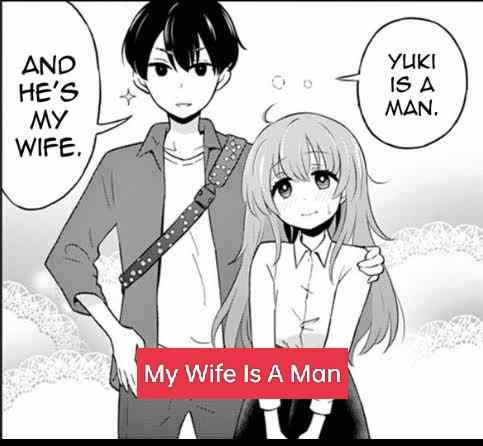 Otokonoko Zuma also known as My Wife Is A Man is a Rom-Com manga Series that is quite popular among Manga fans due to its unique Storyline. The Story of this manga revolves around a happily married couple Yuki (Beautiful & Soft Spoken Wife) & Kou (Husband). Although they look like a Normal couple from the outside, Yuki is a cross-dressing man, not a Woman. Each chapter of this Manga is based on different problems that they face being a Non-Heterosexual Couple & how society reacts to it. This is the manhwa where the Main characters are married from the start.
Gokushufudou: The Way Of The House Husband.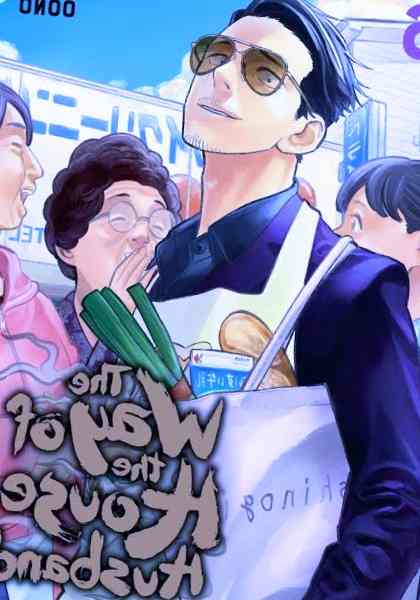 What happens when one of the Most Feared Gangsters leaves his criminal life to become a househusband? This is the storyline of the Next Manga on our List. Tatsu, the most feared Gangster of his time, an ex-Yakuza boss who was also known as "An Immortal Dragon" for his Tough Appearance became a househusband to support his kyariaūman (Career Oriented) wife. This Manga is one of the favorite manga of some of our team members. Tatsu learned almost all house chores like cooking food etc, to become a good Homemaker.
Despite having a Trouble past as an Ex Yakuza boss, Tatsu will be able to live a Normal Life. Read Gokushufudou: The Way Of The House Husband where mc is Married from the start of Manga to know more. We strongly recommend you add it to your Reading List.
Dear Sir… I Married A Killer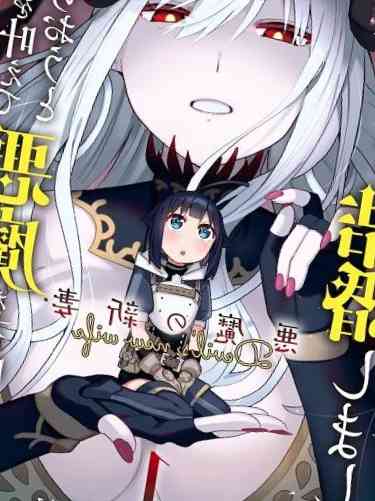 The Story Of this Manga revolves around a Young, Beautiful & happily Married Wife Setsuna. At first glance, Setsuna is just another Loving & Caring housewife but one thing that even her husband doesn't know is that she is a trained Assassin. Yes, you heard it right Trained Assassin. Her husband doesn't see anything but a Loving & Caring Wife.
Setsuna even made her daily house task Exciting with Skills that she attained & achieved over time. It is fun to see even normal tasks like cooking with a twist of her assassin skills. Both the MC of this Manga is married from the start & you should definitely give it a try.
I've Married A Demoness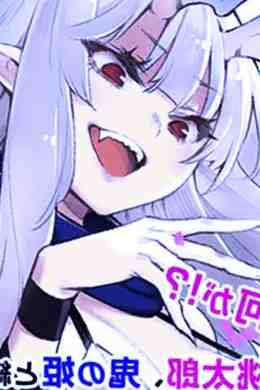 This is one the funniest manga we ever read & you can check out Reviews of Manga fans on reddit to verify it.
The story revolves around a warrior Momotarou who was sent on a Mission to kill demons. But to everyone's surprise, he returned to his home, marrying the Demoness princess Ura instead of defeating them. What will happen after this? & What changes Demoness Princess Ura will bring to his life? Read I've Married A Demoness Manga where Mc Momotarou gets married in the first episode to know more.
Anime where mc gets married and have a baby
So we shared many manga & Anime where mc is married from the start, mc is Married in the first episode, or Anime where mc is married in high school. But now we are going to share some Anime with all of you where mc gets married and has a baby. So let's Checkout some Anime where mc is married & has a baby.
The Eccentric Family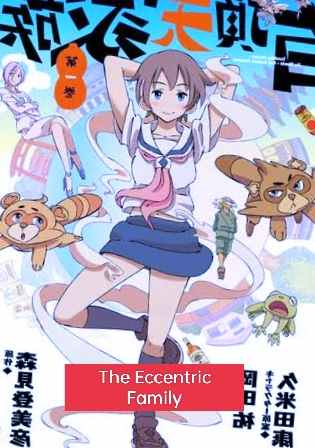 In this Anime earth was divided into 3 fragments. Humans live in Cities, tanuki roams on the earth & tengu live in the sky. The Story revolves around an influential Shimogamo family who has the ability to transfer in anything they wish. Yasaburo, the third son of the family, is someone who always invites trouble for himself. He became friends with a tengu Professor Akadama & Human woman named Benten.
But the real problem is Benten belongs to a group called Friday fellows who have a tradition of killing tanuki & eating them in a hotpot. They are even responsible for killing & eating Simogamo's ancestors.
Welcome Home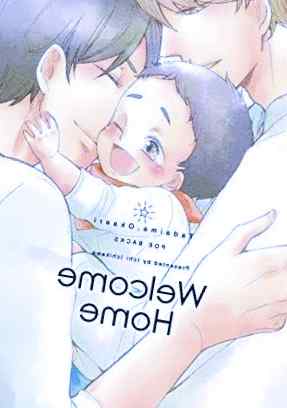 Hiromu Fujiyoshi knows at the very first sight that omega masali was his soulmate. When they got married it was hard for them to get acceptance from society. Hiromu Fujiyoshi was not ready to break the bond they have. They moved to another neighborhood too as the place where they first lived was not that friendly of their Not Heterosexual Marriage. They have a little Son Hikari. If you want to watch a Family Anime where mc gets married and has a baby then this should be on your list.
Wolf Children
The story revolves around Hana who is a hardworking College going Girl who fell in love at first sight when she saw an Energetic Eccentric Man. As their life starts blooming he told her the truth that he has the special ability to transform into a wolf. She accepted him with his hidden Cheat Ability. Soon they got married & became parents to Siblings named Ame & Yuki who were half human & half wolf too. But soon their life takes a 360° turn when Hana's husband meets with an accident & leaves his family behind.
How Hana will raise her children alone & what problems will they face being a half-human & half wolf? Wolf Children is one of those Anime where the mc gets married and has a baby from the start. We strongly recommend you watch this Family Anime.
Conclusion
We really worked hard to make this recommendation list & we hope that you guys liked it. We shared only the best of the best Anime & Manga where the mc is married or married from the start or married & has a baby. We only picked 14 manga & Anime that we thought are best & our readers will like them. If you liked these recommendations, visit Our other Manga Recommendations List like, Mc is Only man in world, Enemies to lover Bl manhwa, Mc reincarnated as different species, and many more.
Follow us on Instagram, Twitter, Facebook, and Pinterest & Subscribe Animeindie Youtube channel to get the latest updates related to Anime & Webtoons world before anyone else