Anime fans Spend most of their time on the internet especially when it comes to finding similar anime to their favorites. If you're a fan of "Rokka no Yuusha " also known as "Rokka: Braves of the Six Flowers," then this list recommendation is for you. Our Animeindie team is dedicated to sharing the best anime and manga recommendations with our readers, and this list is no exception. We've gathered 10+ anime that share similar themes, mystery, characters, and story elements with "Rokka no Yuusha" to help you find your next favorite Anime like Rokka no Yuusha. Whether you're looking for more action, adventure, mystery, or fantasy we've got you covered. So, sit back, and get ready to discover some amazing recommendations for anime like Rokka no Yuusha.
How We Made This Recommendation list
At Animeindie.com, we always want to make sure we bring you the best anime recommendations. So, we made a special list of 10+ anime that are similar to "Rokka no Yuusha" or "Rokka: Braves of the Six Flowers." To make sure we picked the right anime, we asked our fans for their opinions on our YouTube channel and Instagram stories through polls. Then, we did some research to see what other people thought about these anime and how popular they were according to their reviews and ratings on the internet. Finally, we put together this list of anime that we think are just like "Rokka no Yuusha."
This way, you can find even more anime to enjoy, with stories about action, adventure, and mystery similar to Rokka no yuusha. We hope this list helps you find your next favorite anime to watch. So, be sure to check our recommendations list and enjoy!
10+ Anime Like Rokka no yuusha Recommendations List
Check Out Our Recommendation list below and if you have any suggestions then please comment down, and we will add them to our list.
Danganronpa: Kibou no Gakuen to Zetsubou no Koukousei The Animation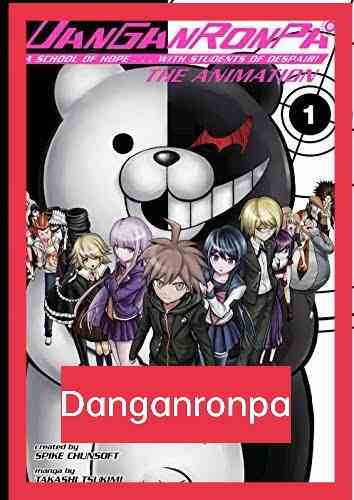 Rokka no yuusha was a Mystery Based anime set in a fantasy isekai world similarly Danganronpa includes a Group of people who have to solve some mysteries, but this Anime is set in a School World.
The Story Starts when Naegi, who was an average student, gets selected for a Super Exclusive Institute Peak Academy. Peak Academy is famous for letting their students do whatever they want to learn & choose the career they want. Naegi thought the same until he was selected in the Super 15 batch of students. When he reaches there he realizes that he & his/her fellow students are trapped there and the only way to graduate from the institute is to murder a fellow student and make sure to get away with the trial. Those who get away with the crime they committed get graduated and others get death. Now you may realize why we added this Anime to our list.
This Anime Is like Rokka no Yuusha in many aspects. From the storyline to the "Who did it" theme where In Rokka no yuusha they were trying to figure out the fake one similarly in Danganronpa, they were trying to find out who the killer Is. We are sure that those who liked Rokka no Yuusha will love this Anime too.
The Seven Deadly Sins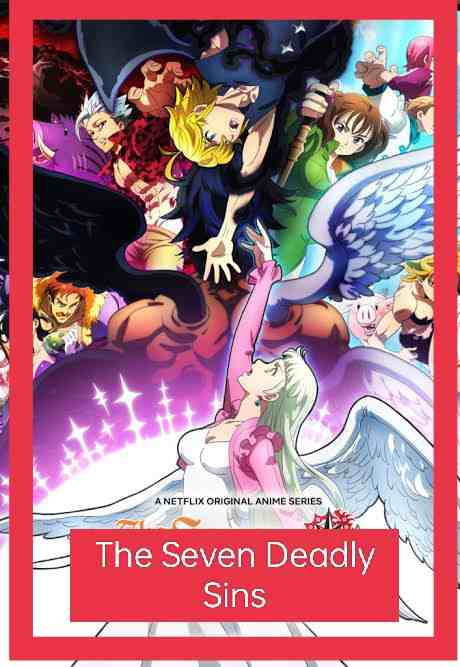 The story takes us back to the time when there was a kingdom called Britannia which was protected by the Holy Knights of Britannia. But the Story takes a turn when a part of these Holy Knights staged a coup to overthrow the ruler of Liones. They can't succeed in their plan as they were defeated by other holy Knights. Those who revolted were given the name of "Seven Deadly Holy Knights". Now in the present-day kingdom Holy Knights again staged a coup and took over the control of the kingdom.
Now, this is where the real story starts as Princess Elizabeth goes on a Quest to find those Seven Deadly Holy Knights so she can take her kingdom back. Will, She is able to find them? Are these Seven Deadly knights really responsible for the First Coup?
If you're a Rokka no yuusha fan then we assure you that you will love it.
Boku dake ga Inai Machi
The Story revolves around Satoru Fujinuma who has the cheat ability to go back in time a few minutes before the accidents happen. In this way, he can prevent it from happening and change the course of events. However, things take a turn when he is accused of murdering someone. This time he is not sent a few minutes back in time but he was sent 18 years back in time.
Soon he realizes that this murder he is accused of may be linked to the murder of his classmate named Kayo Hinazuki. Now he starts his mission to stop the murder of Kayo and change the course of events so he can prevent the things he loves in the present time.
The story of this Anime is quite similar to Rokka no yuusha. Mc in both anime tries to solve a mystery that is affecting their present lives.
Shingeki no Bahamut: Genesis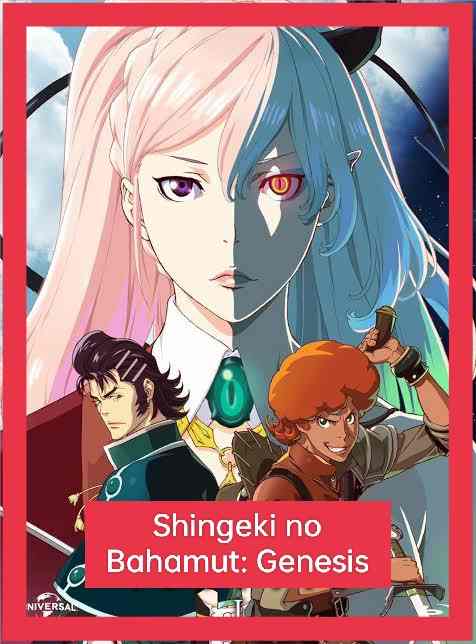 Shingeki no Bahamut also known as Rage of Bahamut. The story goes back 1000s of years back in time when a dragon named Bahamut was destroying the world in his own way. At that time The demon & the Gods used to live together with humans. Setting aside their clash they came together to protect the world they love from Dragon. They hardly managed to defeat him and imprisoned him in a lock whose key is divided by them into two parts and distributed between Gods and demons in hope that the Bahamut never gets released.
Things take a U-turn when a present-day Bounty hunter named Favaro Leone meets a mysterious woman named Amira who holds one part of the key to the destruction of this world. Another important character in this story is Kaisar Lidfard who is the arch nemesis of Favaro. These people suddenly find themselves in the middle of a Fight Between the demons and gods.
This Anime is Like Rokka no yuusha in many aspects so you can give it a try to experience another anime similar to Rokka no yuusha
Zetsuen no Tempest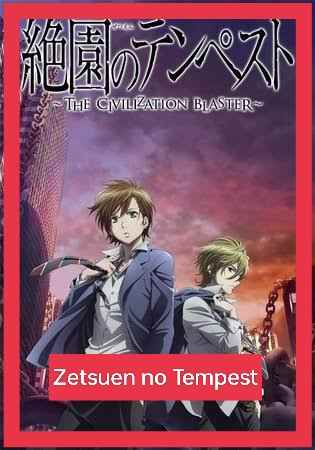 The Story of this Anime revolves around a High school student Yoshino Takigawa who is secretly dating the sister of his best friend Mahiro. Their lives take a 360° turn when Aika (Mahiro's Sister) dies mysteriously. Mahiro takes a pledge to avenge the death of his sister and disappears to find the culprits.
Time flies and one day when a girl holds Yoshino at gunpoint Mahiro comes in time to protect him. Then Mahiro tells Yoshino that he hired a Witch to find the culprits and tells him about the "Tree of Exodus" which can destroy the entire world and Tells him that the Witch brother is behind it.
Now it's up to Mahiro & Yoshino to protect the world and find the real culprits behind Aika's death. This Anime is Most loved by those who like Rokka no Yuusha according to our YouTube poll, so you must give it a try.
Kanata no Astra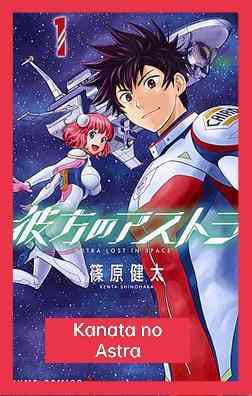 If you like to Watch Anime with a Space theme then this one's for you. The story sets in 2063 when Space travel became Easy & feasible. The Story revolves around a Character Named Aries who is going on a Camp to a distant planet named McPa. On arriving at the Campsite her purse got stolen which was saved by Kanata Hoshijima, who is also her partner in their Camp.
Things take a turn when their entire camp gets sucked by a black light & they soon discover themselves at an unknown place. They soon realize that they are far far away from their home planet. Now 9 Members must manage their resources, energy, and sanity to survive on this planet.
I loved this Anime personally as I am interested in Anime with Sci-fi & Space themes. So, if you like this type of anime too then I strongly recommend you to watch this anime.
Subete ga F ni Naru : The Perfect Insider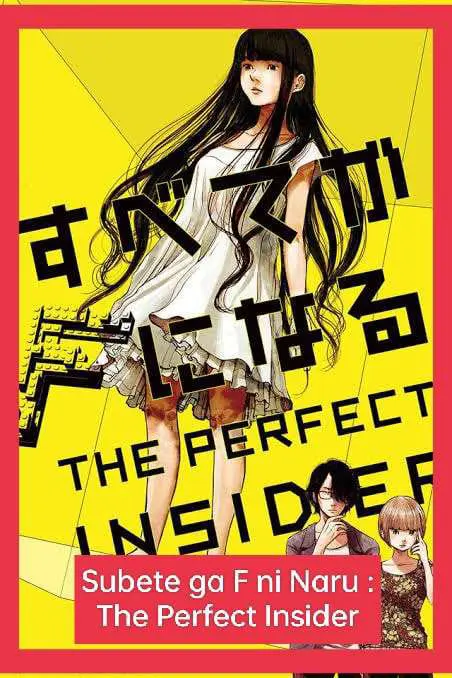 Shiki Magata, a genius researcher lives alone in a research facility on a remote island with little or no contact with the Outer world and people. She is only in touch with Professor Souhei Saikawa and university student Moe Nishinosono. One day things take a 360° turn when they're caught up in Locked Room Murder Mystery. Who is the killer watch Subete ga F ni Naru: The Perfect Insider to know more. This Anime is Somewhat like Rokka No Yousha and I think All Rokka No Yousha fans will love it.
Akame ga Kill!
The Story Of This Anime revolves around the newest member of the Assassin Group "Night Raid" is Tatsum. He joined this Group after getting influenced by their Ideals and fought for revolution against the inexperienced Young Emperor who barely knew how to Rule the State. Tatsum with the hope of helping his impoverished Town & Family embark on a Journey to overthrow the Rulers and assassinate all those who come in their way.
Conclusion
In conclusion, "Rokka no Yuusha" or "Rokka: Braves of the Six Flowers" is a fantastic anime that deserves all the attention and love it gets. And, if you're a fan of this anime, then you'll definitely enjoy the anime on this list of recommendations that we shared above. From action-packed adventures to mysterious journeys, there's something for everyone on the list we shared above.
We hope you found this article helpful in finding your next favorite anime. And, Don't forget to subscribe to our YouTube channel and follow us on Instagram, Twitter, and Pinterest for even more latest anime and manga content. Our team of experts of Otakus is dedicated to bringing you the latest news, reviews, and recommendations, updates so you never have to go anywhere else for your daily dose of anime and manga. With Animeindie.com, you'll always have something new to watch or read. So, what are you waiting for? Start exploring our world of anime and manga today! Visit Animeindie Now.