Hello and welcome back to Animeindie! If you've landed on this article, then you must be looking for gifts for a teenage girl who loves to watch anime. If you're one of them, don't worry because in this article we will share some of the best anime gift ideas out there for Teenage Girls! From Full Body Pillows, and plushies to t-shirts, we've compiled a recommendation list of items that any anime fan teenage girl would love to receive as a gift.
If you wonder how we picked out the ideas out of 100s of Anime gift ideas present out there. So, We have a Community of 10,000+ Followers on Social Media Channels including On YouTube, Instagram, Pinterest, and Quora. We conducted some interesting polls for our social media community and the results cleared the dust of what Type of Anime gifts Teenage Girl Loves. Teenage girls especially in the United States & UK are into various anime genres. Keeping that in mind we tried to include a little bit of something for lovers of every anime genre. Whether they're a fan of shoujo romance or action-packed shonen anime, or Girls Love there is a gift idea on this list that they will love for Sure.
Why You Should Give Anime-Related Gifts To Teenage Princess
One of the best things about anime-related gift items is that it's often very unique, eye-catching & beautiful, so you can be assured that your gift will stand out from the rest. Your Teenage Princess will love your gift even more if she is the only one among her peers to have it. So without further ado, let's take a look at some of the best anime gifts for teenage girls that we got for You.
Top 7 Anime Gift Ideas For Teenage Girls List…
So, without wasting any further time let's check out the List of Top 7 Anime Gift Ideas that we picked for your teenage Princess.
1 – Anime Full Body Pillow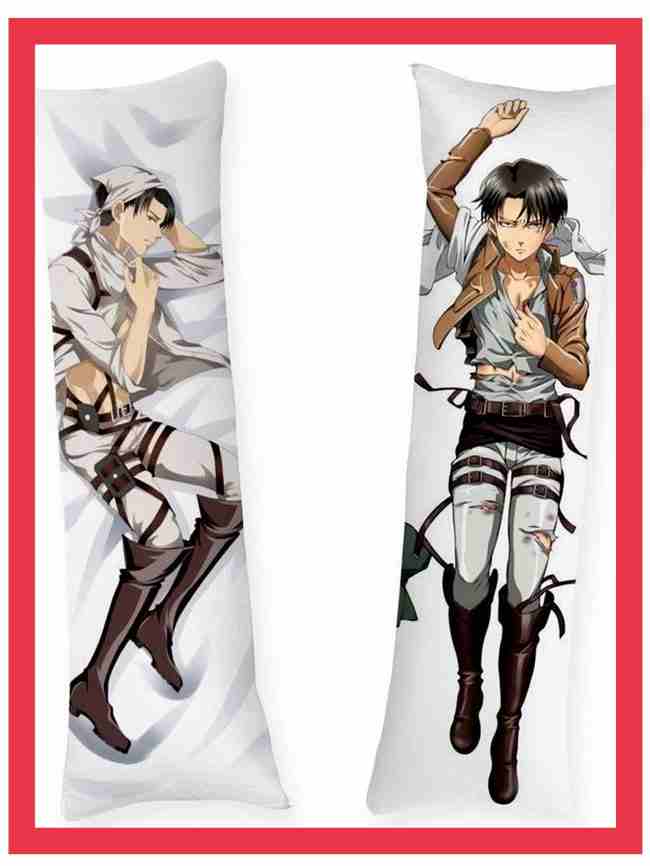 There is a growing trend among Anime Lovers to get Full Body Pillows of their favorite Anime Characters. Also known as dakimakura, this Full body pillow has Pictures of their favorite Anime Characters Printed on it. If you're looking out for Anime gift ideas for someone then you must Check Out these Full Body Anime Pillows. Every Anime lover wants to get one Dakimakura. So if you're looking for a Cool & Unique Anime Gift then you must Check Out these Full Body pillows.
2 – Anime Inspired Sneakers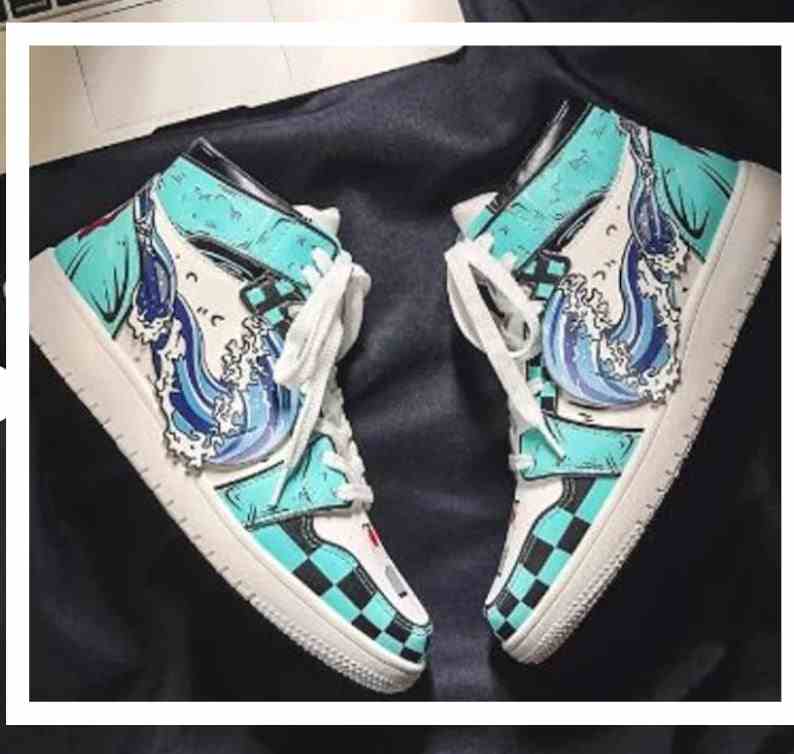 Who Doesn't Love Sneakers Especially in Their Teenage? If your teenage Girl Loves both Sneakers and Anime then what can be a better gift option then Anime Inspired Sneakers? These sneakers are inspired by Cool anime designs which can blow anyone's mind. You can get one from Etsy now.
3 – Hoodie Sweatshirt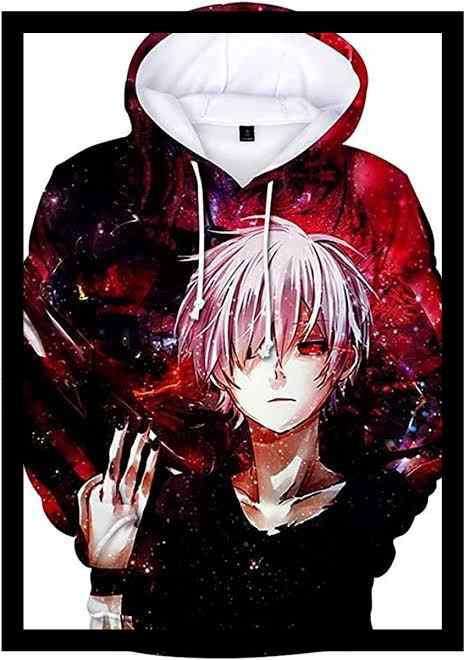 If you're looking for safe Anime related Gifts and you don't want anything fancy then Anime Inspired Sweatshirts are for You. These Anime Inspired Hoodie Sweatshirts come in different designs, sizes & materials. If you know which Anime characters your teenage girl loves then you can find hoodies & Sweatshirts of that characters, Anime easily on Amazon.
4 – Boshiya Fullmetal Alchemist Pocket Watch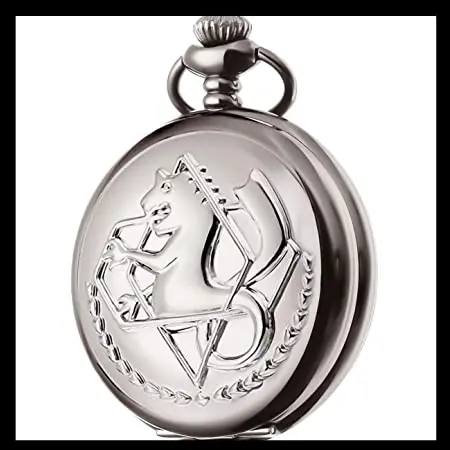 Fullmetal Alchemist, The Story of Two brothers who are on their journey to create and modify Human Beings is literally loved by every Anime lover out there. If you're looking out for Gifts for teenage girls who love Fullmetal Alchemist then we strongly recommend you check out these Full Metal Alchemist Pocket Watch Sets. You can get One or a set of 3 from Amazon Now.
5 – My Hero Academia Gift Set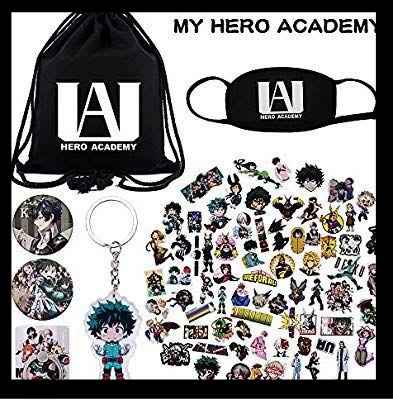 My Hero Academia is the most famous Anime among teenage Girls out there. If your girl loves My Hero Academia too, then you must check out this My Hero Academia Gift Set Available on Amazon. This Gift set includes a backpack, bracelets, keychains, cute posters & badges of different characters from My Hero Academia.
6 – Cat Ear Headphones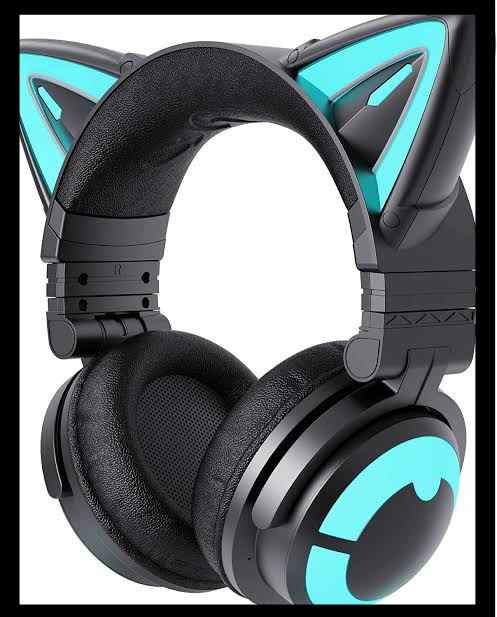 These kawaii Inspired Anime headphones are a rage among Teenage Girls who love Anime. These headphones come with great Audio Quality & even include Noise Canceling Built-in Microphones. You can check Cat Ear Headphones on Amazon Now.
7 – Jujutsu Kaisen LED Lamp
This is a Subjective Pick because not every teenage girl loves Jujutsu Kaisen Out there. If you're girl is one of them then avoid this gift but if your teenage girl is a hardcore Anime fan who loves Jujutsu Kaisen then you must Checkout this Jujutsu Kaisen LED Lamp available on Amazon Right Now.
Conclusion
And there you have it! Our list of the best anime gifts for teenage girls. We hope you liked this article and it has given you some great gift ideas for the anime-loving girl in your life. Whether you're looking for a small trinket or a larger gift, there's something in this for every budget and taste.
When it comes to anime merchandise, the possibilities are endless. From keychains to backpacks, there's no shortage of items available. And the best part is, that these gifts aren't just fun and stylish, but they also allow your loved one to show off their love for their favorite anime series and characters.
Why Follow Animeindie
At Animeindie, we're always up-to-date and share the latest and best in anime news, recommendations, and updates. If you haven't followed us already, then we'll love it if you follow us on YouTube, Instagram, Pinterest, and Quora to stay up-to-date on all things going on in the anime and manga world. Our team full of experts is dedicated 24×7 to sharing the most accurate and up-to-date information related to the Anime world.
Thank you for visiting Animeindie, and we hope you find the perfect gift for the anime-loving teenage girl in your life!