So people as you know valentines Day is Near the Corner and we totally adore this festival of Love. Anime fan Couples all around the world are looking for Anime Themed gifts and cards for their Loved Ones for example people have been really searching for Naruto Valentine's day cards and other stuff. These little gifts can make your lovers day and a memory that they will cherish forever.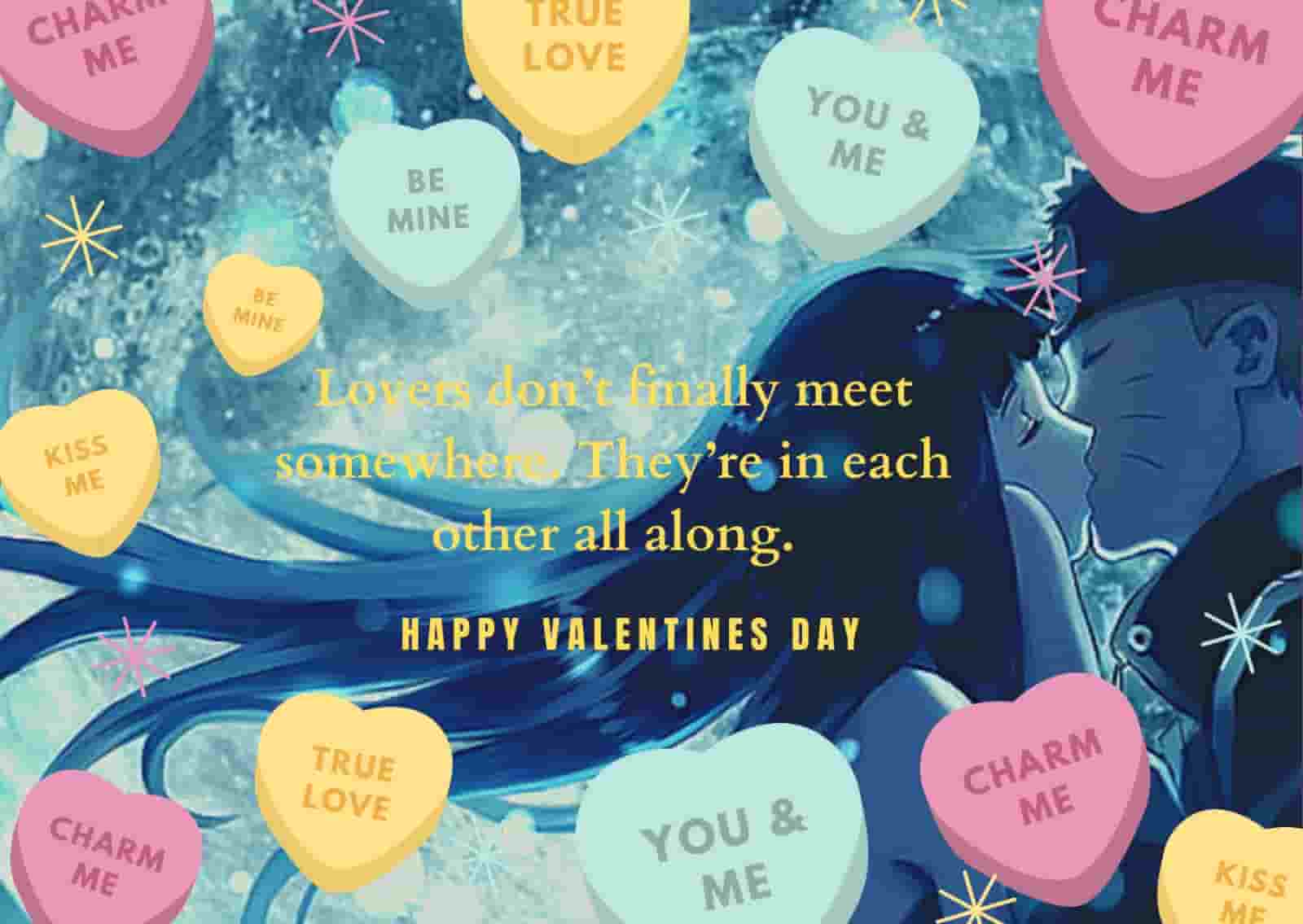 Anime-Themed Valentine's Day Cards and Gifts
Our Otaku community really loves Anime themed Gifts and Cards. And you would also know that there are a lot of Gifts and presents out there which fall into this category. These gifts can be a really cool way to show your affection for your loved ones and cheer them up.
Why Naruto Valentines Day Card
So there must be a question in your Mind That is why we picked Naruto only today, The answer is pretty simple firstly because of its Huge Popularity, and secondly and more importantly Because of the Love stories shown in the Series like some of these which are discussed below.
Loving Couple: Naruto and Hinata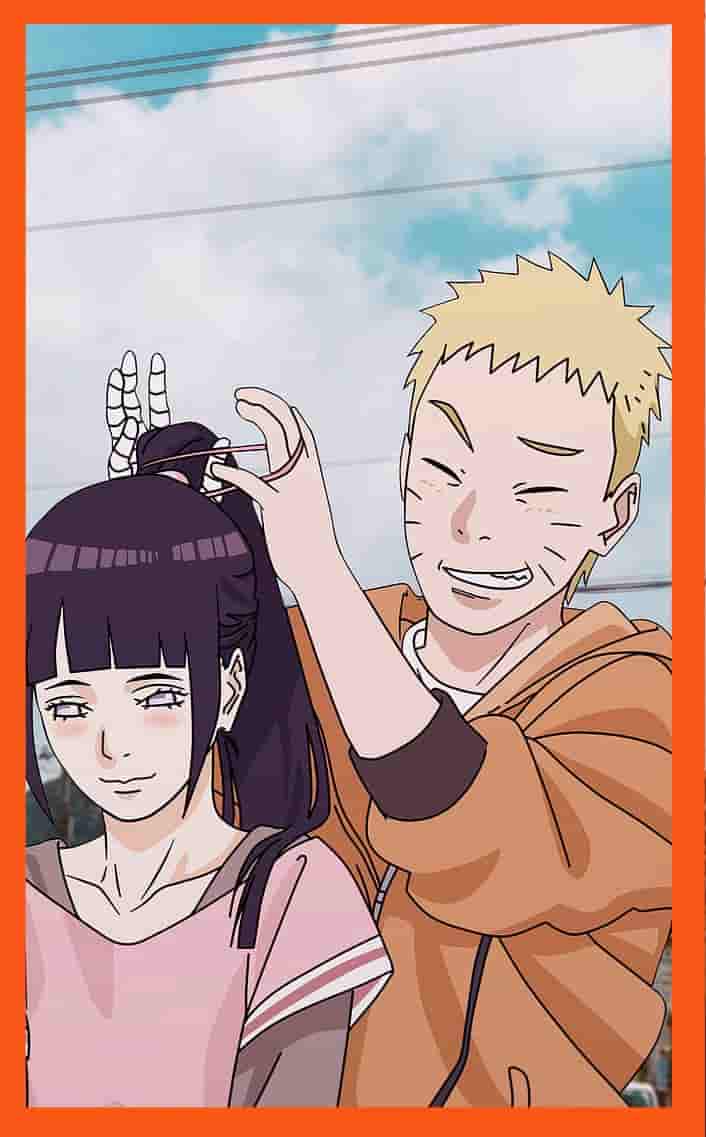 This can be termed as the perfect relationship and couple that people thrive to be or just dream about it. Hinata's selfless love and devotion towards Naruto is just Pure and Divine. Fans have been rooting for this couple since the beginning and their union bought smile on every face. This also one of the most famous couple in the anime world. Later in the series they have a son together named Boruto and beautiful daughter Himawari.
One sided cute Affair: Sasuke and Karin
This one sided affair of Karin for Sasuke was a cute and seemed toxic at the same time too. Sasuke knew the fact that Karin would go to any extent for him and he used this fact cleverly too use her powers!. Even though it seemed humorous and cute at times but its was really kind of toxic and not cool for an ideal couple
The Surprise Love Story: Choji and Karui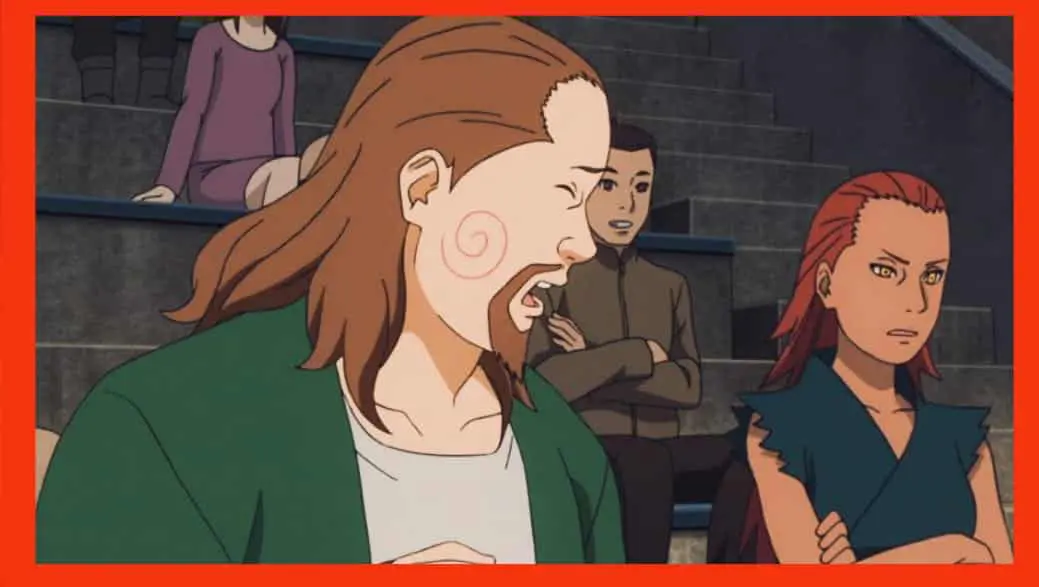 Everyone knows how Choji was foodie but one person whom he loved more than the tasty treats was Karui. This was a side love story going on which made the series more fun and beautiful.
The Destined couple: Shikamaru and Temari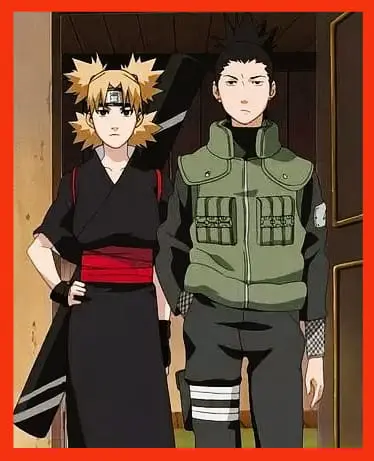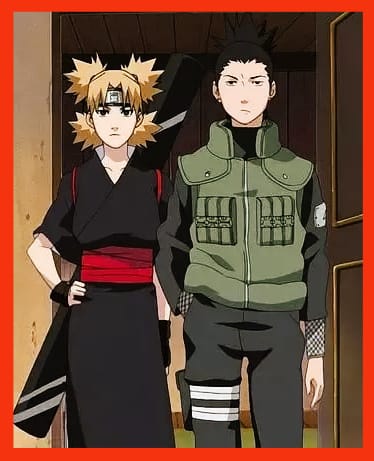 This is one of the most popular couple from the Series. Both of these characters seem to be made for each other and were amazing together. The attraction between the too was always to watch out for.
Naruto Valentines Day card
Today we will be talking about specific anime Themed Gift and cards that is Naruto. Every one s well aware of the fact That Naruto can be easily termed as one of the most famous Anime out there and Its Merchandise is widely popular all over the world. You can always find romantic Naruto valentine day card or Funny Naruto Valentine cards.
Are Naruto Valentines day Card Printable
So as you know there are plenty of Digital Naruto valentines card out there but a hardback card given or posted to love one just oozes out love and emotions from it. So either you get these digital cards from the internet and print them with some fixing if needed or you can always design a card on your device using software like Canva and get it printed on your printer.
Conclusion
We definitely believe that you found this article helpful and refreshing. If you like our content you can always visit our website Animeindie. also check out our different social channels Youtube, Instagram and Pinterest.
Some of our recommended Readings