Love is a difficult Affair and is not found easily. Many of us have been unlucky in Love. In the world of webtoons we have numerous manhwas and manga where People can't find love or aren't interested in romance as per say. But some of them are really forced into relationships even though they do not wish to be in one. Today we'll look at some of The Best Manga where Mc is forced into a Relationship or Manga Where MC doesn't care about romance.
If you also want to read about Awesome action romance Manga and Manhwas do check them out here below:
List of Manga Where MC is forced into a Relationship
You may be surprised to know that there are Arranged Marriage Manga out there along with the forced one. This genre usually has a stories of romance with a bit of comical element. But you can also find some dramatic one's for sure. Today in this post we will try to suggest some of the best one's and our recommendations will be diverse. So Let's begin
Spy Family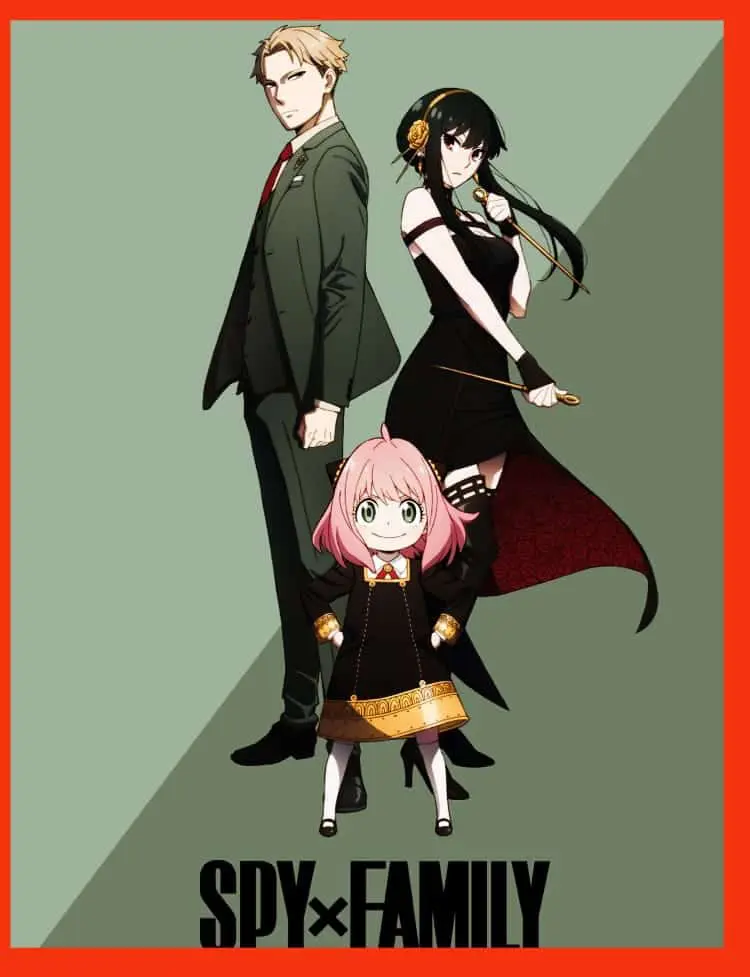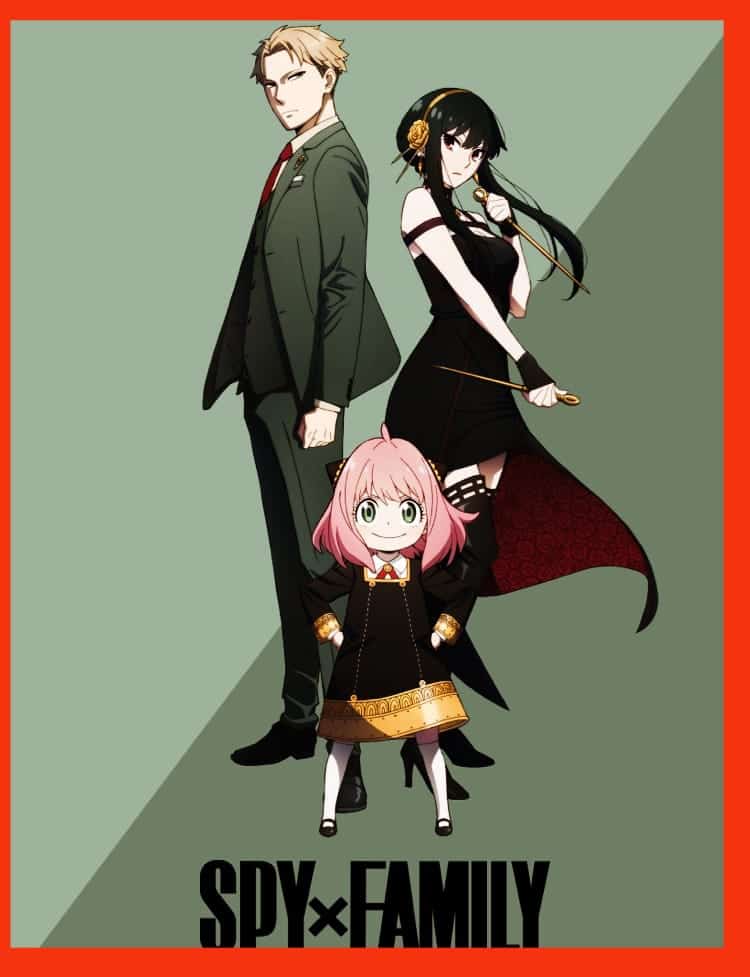 The first Manga on our list is Spy Family. It was adapted into Anime very recently and turned out be a hit. The manga has a great storyline and awesome Art work.
The Plot is set around a world where two great nations The Westalis and the Ostania are really in an intense situation where war can break out at any time. In this Era of chaos spies of both the nation are working hard to do what suits their nations interest. Twilight is one such brilliant Spy from the westalis who has been assigned a mission to keep close check on Donovan Desmond who is a political personality from Ostania. But in order to spy on Desmond he has to get close to his family and one way to do it is get a fake kid and get him acquainted to his Son who is studying at Eden academy. He starts building his fake family by adopting Young Anya who is supposed to be a Psychic and marries a government employee Yor who is trained Assassin!
Otoyomegatari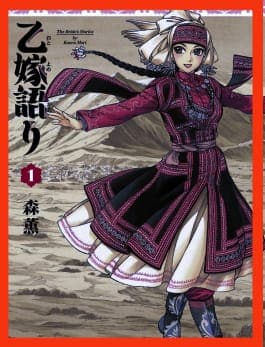 Also known as The Bride's Story is a pretty famous manga because of the Turkish Storyline and unique Portrayal of Royal customs and traditions from Turkey. This is one of the rare Historical Manga where you will find the story super engaging and interesting.
The story revolves around a young girl called Amira who is engaged to a 12 year old boy named Karluk Ehion without her wish. Now because of the massive age gap between the two of them things are really awkward at the beginning, But as time passes by the relationship between them gets mature full of Love and respect. The character development is done in a beautiful way and even the side characters are discussed in depth. As the theme of the manga is Exotic in nature therefore Artwork is also done very beautifully keeping in mind the Turkish influence.
OOKAMI-HEIKA NO HANAYOME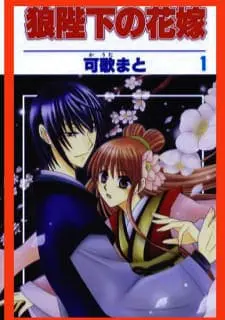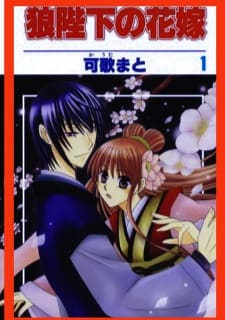 Also known as Wolf King's Bride This one is also an amazing read. The Female lead is confused and scared about her choices at first but after some time she discovers that may be this was her best choice.
Yuurin is young girl who is financially in a dire state. She is searching for opportunities to alleviate her financial conditions. One day she finds out a mysterious job involved with the kingdom. She knows That something is fishy about it but still goes for it because of the monetary benefit. Upon her arrival she comes to know about her job that is to pretend a fake wife to the king or the fearsome "Wolf King". But there is a twist Yuurin discovers that contrary to the Belief the King is really benevolent and kind hearted guy. And he maintains a fearsome aura to scare off the enemies. The story carries on and both of them are entangled in the knot of love.
Takane To Hana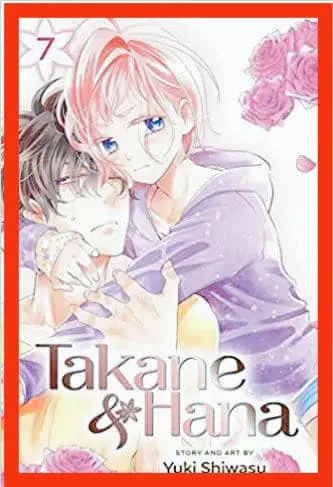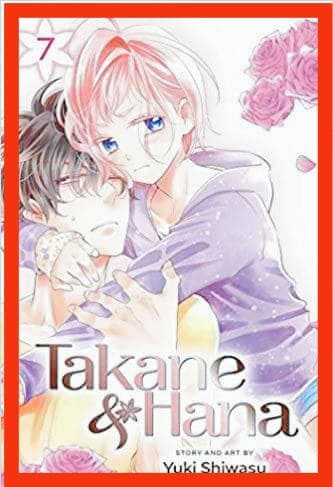 This manga on our list is classic hate love story where the Leads despise each other first but as time passes by and both of them come to know each other Love starts blooming.
Hana Nonumura a high schooler has no idea what will happen when she is coerced into attending a arrange marriage meeting originally set up for her Elder sister. She unwillingly agrees to go to the meet up where she meets Takane Saibara who is the only heir to the Wealthy Takaba Company. When the two meet for the first time things do not go well. Takane accuses Hana of being a gold digger while Hana straight up rejects him and do not show even a slightest bit of interest in him. This surprises Takane and he starts having a change of heart for her and takes her out for dinner. Even though both of them are totally opposite to each other love blooms. This could be an amazing read and do try it.
Kimi No Koe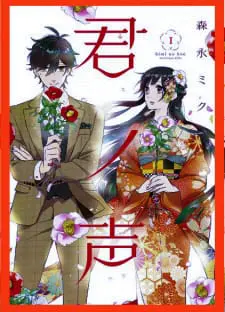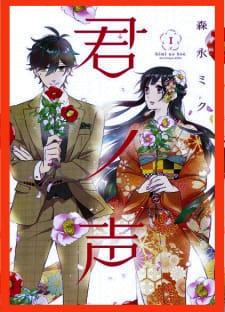 If you are looking to find true love in manga this could be one of the good one on your list. There is bit of fiction and fantasy in this manhwa but it enhances overall reading experience .
This is a story about a guy known as Kazunari Kyougoku who broke his shackles of poverty and rose to new heights of wealth due to his knack for negotiations and a special psyche power to read minds. He always knows what a person is thinking about him from within and due to this he develops a distrust for majority of people. He decides to marry and sends a marriage proposal to The daughter of the Suwabe family which is well reputed one. But on meeting the girl he realizes that his super power does not work on her as she can't speak and this mesmerizes him to a point where he can't help himself but fall in love with her.
Tsuki no Shippo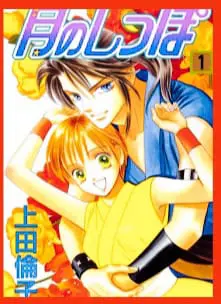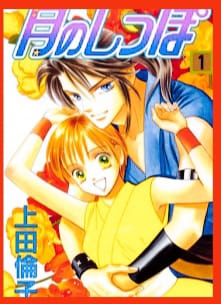 Also known as the Tail of the moon this is a rom com manhwa which is lighthearted and has bunch of comical elements too.
Even after Hard training Usagi fails to become a ninja and gives up on the her dreamed shinobi life. Now she decides to experience the Motherhood and readies herself to marry someone. Lord Hanzo is a handsome and popular man and when usagi finds about this she sets herself on a journey to find Him and also persuade him into marrying her. But lord Hanzo is a man of his will and has no intentions to settle down with a family.
Taisho Maiden Fairytale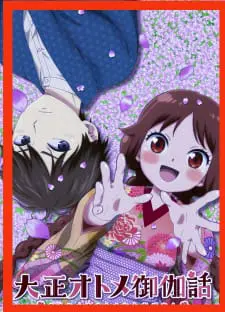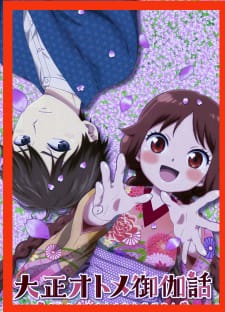 This manhwa has a storyline where the MC is rich and powerful but still succumbs to the state of despair and sorrow due to mishaps in his life.
Tamahiko Shima is born into a powerful and rich family. Growing up he had all the riches and wanted nothing but affection from his family. In his family he was closest to his mother but he loses her in an accident where he cripples his hand. This breaks him to a level he never imagined and to add onto his misery he is sent away from his family to live in a isolated countryside where he is all alone. Suddenly one day he is approached by a girl on his doorstep named Yuzuki Tachibana who was sent by his father to be his bride. She lifts up his spirit and turns his life for good. Slowly but steadily his traumas from childhood start to fade away and Love touches his spirit for the first time.
My Bride is a Mermaid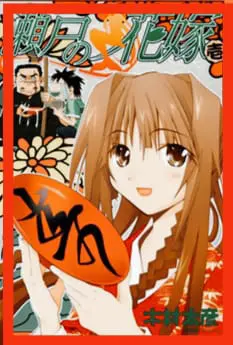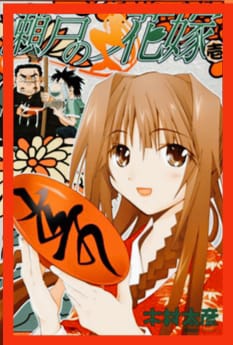 Okay This one on the list is fantasy manga involving Mermaids and has a really good Rom com based storyline. The characters are pretty cool and have their own kind of personalities which is away from the normal.
Nagasumi who is on vacation in Seto Inland Sea decides to swim in the ocean like any other day in the bright sun, But he suddenly cramps his leg while swimming and is kind of isolated in the middle of the ocean. But he is lucky enough to be saved by a mermaid Sun Seto a mermaid swimming nearby. That night when he is resting in his beach house, He is visited by Sun Seto who reveals to him the law of mermaid that is if a mermaid's Identity is revealed he or she must face execution and the only way to escape this punishment is marriage and hence Nagasumi must Take Sun as his lawful wife to which he agrees unwillingly and thus begins the heartwarming love story which has Ups and Downs and the couple adapting the life style after marriage. Overall vibe of the manga is light and romantic. The art style is great and the line work is pretty clean.
My Happy Marriage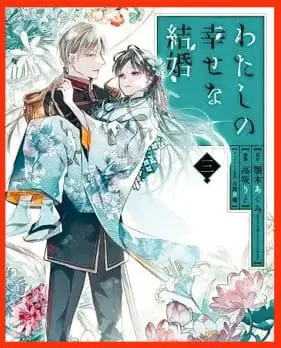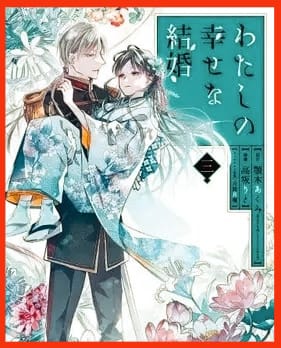 Well next manga on our list has a female lead who is forced into relationship. Miyo Saimori is born in a high class family who have special superpowers running in their veins which are passed to their newer generation from birth. Well the case of Miyo Saimori is bit differenent as she does not Possess any kind of superpowers and is just a normal girl who has a step mother. Due to her being devoid of any power, She is really mistreated and gets hard time from her family members.
Even her own half sister pretends as Miyo is a maid who does household chores. After some time the elders of the family decide that since Miyo is nothing but a burden on the family they decide to send her as bridal candidate for Kyoka Kudo who is the prince of kudo clan which the most powerful and fearful clan in the world. Now it will be interesting to see if Miyo finds herself comfortable or more devastated in this household and will she willingly accept Kyoka kudo! Or she will be forced into marrying him. Do check out this amazing manga.
Marry Me
Well this next manga on our list has a pretty new concept for society that is marrying someone you never knew in your life. Sinn is a civil servant who is chosen by the state as an experiment to test the new law.
He is married off to Mari a loner kind of person who has not experienced much joy in her life and has very low expectations. Now these two explore this new and of forces relationship together to find out if the Law is success or a failure. The story is really amazing with light and beautiful artwork you would really like it if you will check it out.
Our Last Words
We hope that this article helped you find some good Manga where MC is Forced into a relationship or Arranged Marriage. We did a lot of research and churned out some of the best of recommendations for you. If you liked our content do not forget to check out our website Animeindie for more such content
Also check out our different social channels: