Hey there Otakus! welcome back. Today we have Best Cultivation Manhua with System Recommendations listed out for you. Now you would have curiously noted that we have used Manhua instead of Manhwa, It is so because Manhwa and Manhua differ from each other based on the Geographical boundaries where they are produced or read other than that they are basically the same thing. Like in China It is Manhua while in South Korea it is better known as Manhwa.
People are increasingly looking out for Cultivation genre these days so we went ahead and did out the research for you. Cultivation Manhua or Manhwa basically refers to those Storylines where The MC isn't blessed with any superpowers rather he has to work hard and defeat increasingly stronger Opponents in order to become better.
Recommended Reading: https://animeindie.com/best-manhwa-with-more-than-1000-chapters/
List of Best Cultivation Manga
So there we go listing out some absolute best Cultivation Mangas/Manhua which are definitely worth reading.
I am the Fated villain
Waking up in an entirely different world as the Antagonist and facing the leveling system to outdo him before he gets you!, sounds adventures right? Well then this is the right manhwa which you were looking for.
The story of the manhwa revolves around Gu changge and his rivalry with " The Son Of The Fate". Gu needs to milk out the prosperity and power from this Protagonist and doing this he finds his true self. The artwork is top tier and looks very decent.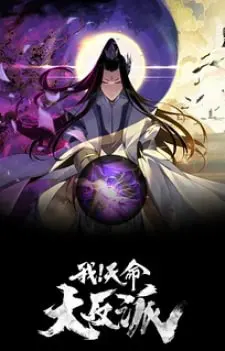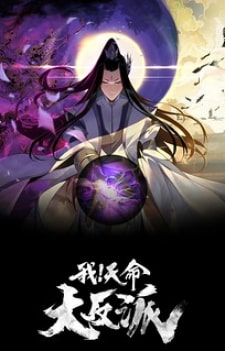 Ultimate Devouring System
Having the ultimate power to devour and demolish anything flowing through your fists! wouldn't that be cool? The manhua Ultimate Devouring System does present that exact kind of storyline. Ye Xuan accidently gets a superpower of devouring anything and is on a rampage now. weirdly enough he also has a power of exchange too, He can exchange things to get skills of martial arts, lethal weapons and much more.
The artwork is fiery and goes along with the theme of the story very well. the characters representation is also top notch and overall it's worth recommending.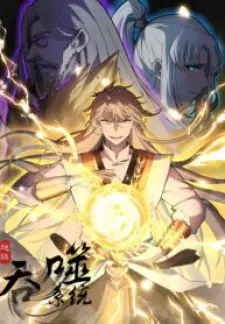 Murim Login
In the world of hunters and monsters which come through the gate. It's tough to be a low ranking hunter. Tae kyung a lousy fellow with a low ranking as a hunter mysteriously gets teleported into Game through a VR machine. The game is about martial arts and after Hardwork and dedication Tae makes out a better version of himself in the game and conquers all levels after which he is returned to the Mortal world. Even though he is lethal now with the skills he learned in the gaming world Tae kyung still wants to dwell back into the gaming world where he has a bunch of supercool friends who helped him to be a better version of himself.
The Story is inspiring and engaging in it's own way. The MC works hard to become OP and gets beaten down a lot of times. Overall the storyline is pretty good and the artwork is also top notch.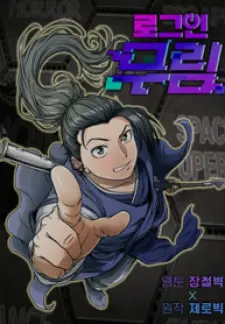 Nano Machine
Are you crazy for Science fiction stuff? well if it is the case then this is a an ultimate recommendation for you. The manhua talks about the Nanotechnology which is futuristic and makes the manhua different from others.
The story revolves around Yeo-Un who is son of High Priest but not one from any of his official wives. His Mother was a commoner and not one of the Six Official wives of the high priest. Despite of the discrimination he is determined to become the minor priest competing in an unfair competition against his powerful half siblings, Until he gets injected with nanomachine stuff with the help of a future descendant which levels the game now. The manhwa is unique and has a dramatic element to it and the artwork is beautifully done to depict the storyline.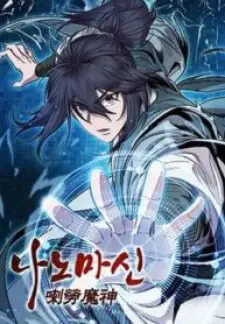 Your Talent is Mine
How would you like to have a power of replicating skills from your opponent!, for example you could land some super effective punches if your opponent was a boxer, sounds cool right? This manhua exactly narrates a tale about Ye Tian who is able to replicate the skills from his opponent and now is determined to take upon the heavens in order to change his Fate. The backstory tells about how he was unable to save his beloved sister from the apocalyptic event caused by the invasion of a alien beast and now is rigid about changing his fate and while pursuing his goal he does finds some dark truths.
The Manhwa is literally underrated and is worthy recommendation. It has science fiction and fantasy elements which are cleverly fused into a strong story line and the artwork is just fantastic.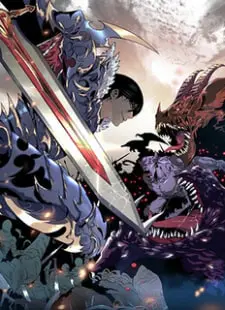 Champion's Path To Murim
Well if you are looking for a manhwa with action packed sequences and some rocking fight scenes then this is your heaven. The manhua is full of Boxing, Taekwondo, Muay Thai, Jujitsu and all of it.
The plot is set around Kim Sanghyuk a mixed martial art prodigy who gets reborn into a Murim World as a son to Keum Hojang and now has decided to attain a legendary status in the Murim. For this he faces up the challenges in the Murim and gives his best to defeat all of them in pursuit to become great. The art work is decent and the character development is also very good.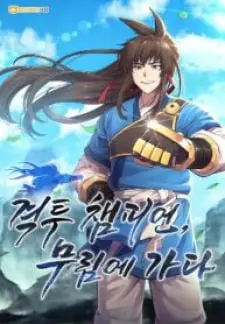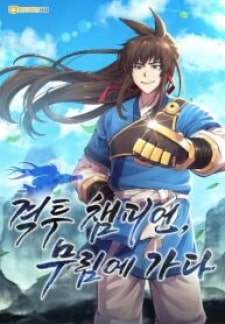 Way To Be The Evil Emperor
Teleportation and Transmigration are well talked and discussed topic among fans these days. This Manhua has storyline which is beautifully coated with these elements and also has these "Origin Points" which helps the Protagonist to travel between different realms.
Xie yan who is a cunning ,smart and a really handsome guy messes it up with a female slave who is obsessed with him is trying to save himself from travelling to different realms. The story in interesting and you will find more on reading it. The artwork is really depictive and goes well along with the story line.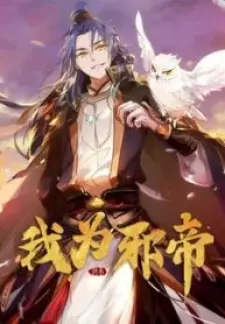 I Randomly Have A new Career Every Week
This is one of the unique manhua which is pretty different from the others in it's genre. The MC is experienced and a seasoned player when it comes to girls. There are lot of characters involved in the story but they are introduced in a good manner. It is a harem manga involving an op mc who is insanely rich and genius at the same time.
The artwork is beautiful and characters look real pretty. Overall it's a fairly unique Harem Manhwa which can be a good recommendation.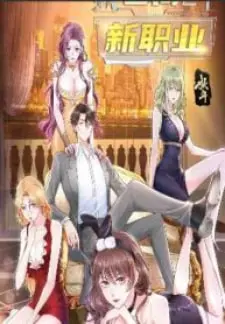 I have 48 Hours Everyday
This is a fairly amazing story about a man named Zhang Heng who is blessed by the Cronus the god of time to have an extra 24 hours. But this is not the blessing he was hoping for. These 24 hours come with a condition that he'll have to participate and complete the task in dangerous activities like Desert Island Survival where he has to survive for 40 days, Tokyo drift where he has to win the car racing competition that is not very easy etc. These missions are designed in a way to lead him to the Truth of the world.
The storyline is not only interesting but also kind of introspective After reading this manhua you may have some better insights. The artwork is fantastic and looks elegant.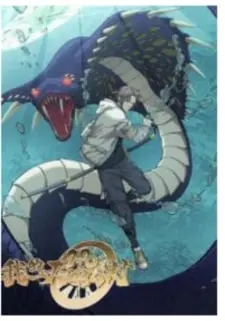 I can Summon God
This is fairly unique Manhua with a mythological aspect in the story. The Mc can easiy summon any god from different mythologies to his will and is set on a mission.
The story is set around a MC who is a demoted prince Qin Jin but has got Myth system from the god himself. Now he can call upon different gods like the great monkey king who posses Enourmous powers. He has pretty upgraded perception into the world no one can escape from him. The artwork is great and the Storyline becomes interesting as it unravels further on.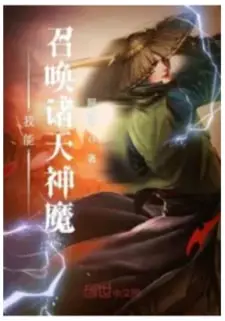 Seeking The Flying Sword Path
This one on our list is yet another amazing Murim Manhwa which can also be categorized as a magic or fantasy manhwa due to lot of those elements present in it.
In the Magical planet full of supernatural entities like Gods of rivers, Demons and Fox spirits along with martial arts masters Cultivators are the heroes on hunt who have mission to unlock their Darma eye after which they will be nearly omnipotent and impossible to defeat. Master Quin Yun from the Quin family is one of the gifted cultivator who wishes to be the best of cultivators.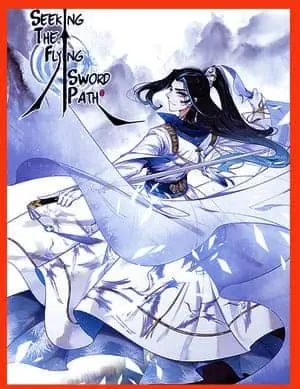 Shrouding the Heaven
Shrouding The Heavens is a tale of Ye fan who is carried away by the dragons in midst of his school reunion trip trapped in a coffin to another planet of emperor burial star where he discover new secrets and directions.
Now after being brought to this new planet will Ye fan use his qualities to gain power and rule here. The Protagonist of the Manhwa has his ways with words and can be very effective in persuading. The artwork seems mystical and overall its a great read.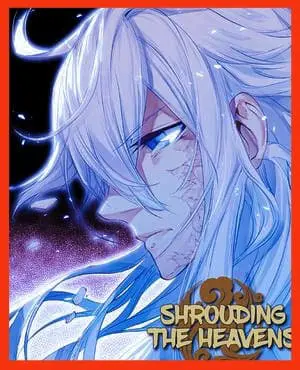 When did I became Unbeatable
This one on our list is a bit different from other recommendations as it has a comical element involved and also the main character is Overpowered but he is just not yet aware of his prowess.
The story narrates about a guy named Chen Ping'an who is ridiculously powerful but has no idea about it. He believes that he is just another mortal like everyone until one day he is made to interact with other cultivators. Upon seeing him even the most powerful of the cultivators are humbled and bow down to him. This makes him realize of his true strength and the story goes on. The artwork is pretty decent and line work done is also great.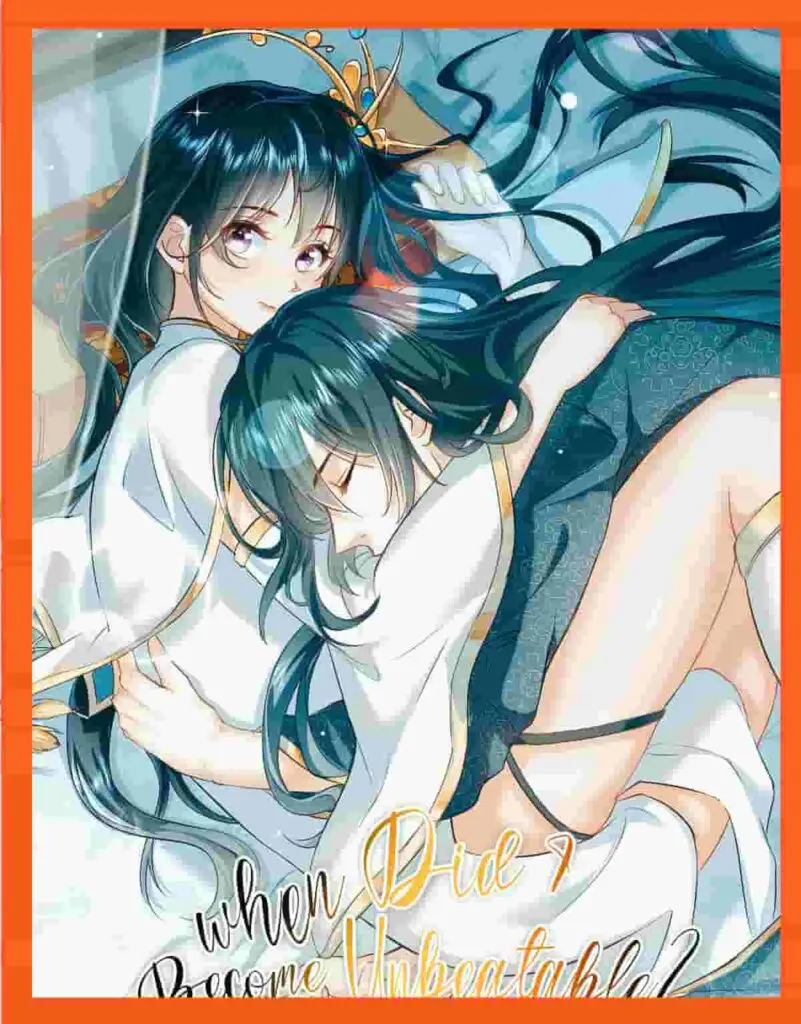 Lastly
We believe that you would have read the article above and had a good time discovering some best Cultivation Manhwa or Cultivation Manga. This article was written after tons of research to bring out the best recommendations for you and if you liked the content do not forget to checkout our Website Animeindiehttps://animeindie.com/.
Also do explore our other Social Platforms
Hope you had a great time.