If you are one of the people who are really into supernatural fantasies and fictional crazy monster girls then today we have a list of Best crazy monster girls manhwa for you! Well hello there Otakus today we are back again with some amazing recommendations on a unique genre.
We know that monster tales are pretty famous around the world and even Hollywood has a Seperate fanbase for this specific genre. We have seen how Twilight and Vampire diaries are all time superhits and have a huge following. Manga and manhwa readers too look out for different kind of genres to read and today we have handpicked some of the underrated and awesome crazy monster girls manga and manhwa for you.
List of Crazy Monster Girls Manhwa and Manga
We have tried to make a comprehensive list of monster girls manhwa along with monster girl manga , so you can have even better options. So without washing much time let's begin our list of crazy monster girls!
Omamori Himari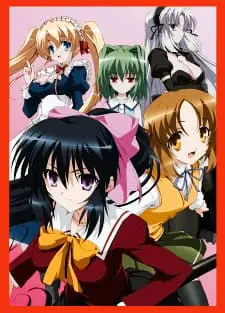 Well the first Manga on our list today is Omamori Himari. This Manga also has and anime adaptation and is written by Milan Matra. The plot of the manga is set around a high school student named Yuto Amakawa. Yuto is and orphan who comes from a family of demon slayers. On his sixteenth birthday he realizes that his parents were killed by the demons and demons are still out there to kill him too.
Luckily he has a friend called Rinko and her father who cares for Yuto gift him a Omamori which is aTalisman that contains spirit of a cat demon named Himari. Himari acts as a guardian and protects Yuto from evil demons. Along with Rinko they form a formidable team to take out the evil demons who wish to harm Yuto.
As we move on with the story we see how Young Yuto is romantically attracted towards Himari but things get complex as both of them are not same. The Manga explains us about friendship, bravery and True Love. It is beautifully illustrated with amazing artwork, You should definitely check it out.
Monster Musume no Oishasan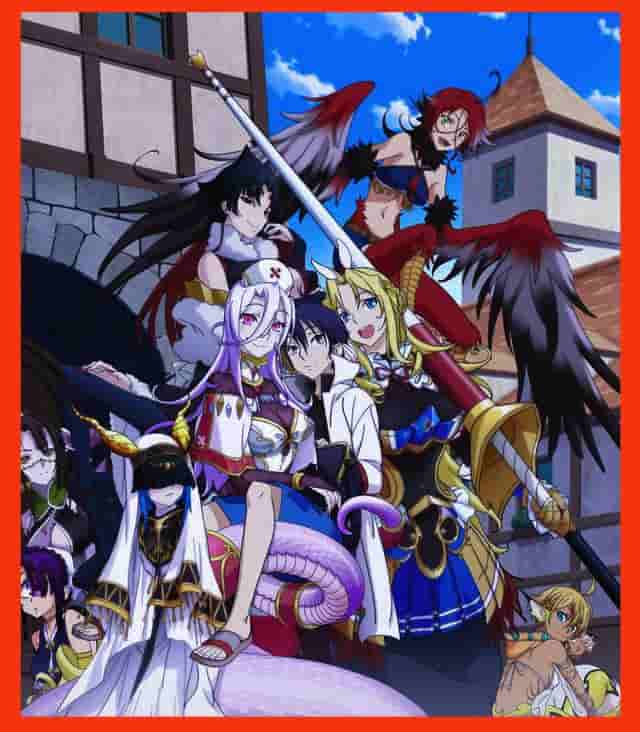 Written by yoshino origuchi this famous manga comes second on our list but it is second to none. The theme of this Manga is pretty Unique and intriguing. The plot is set in a Post war world where demons and humans have started living together in harmony. Doctor Glenn Litbeit is a young doctor who studies medical problems of monster girls and how to treat them. He practices his studies hard and becomes a monster girls specialist.
He treats various of monsters such as Centaurs, Mermaids and others and does a remarkable job. Most of his patients bond with him and this helps him to understand the complex nature of the relationship between human and Monsters. This is a light-hearted manga which highlights elements like Empathy, Acceptance, love and also has but of comedy in there!
Monster Musume no Oishasan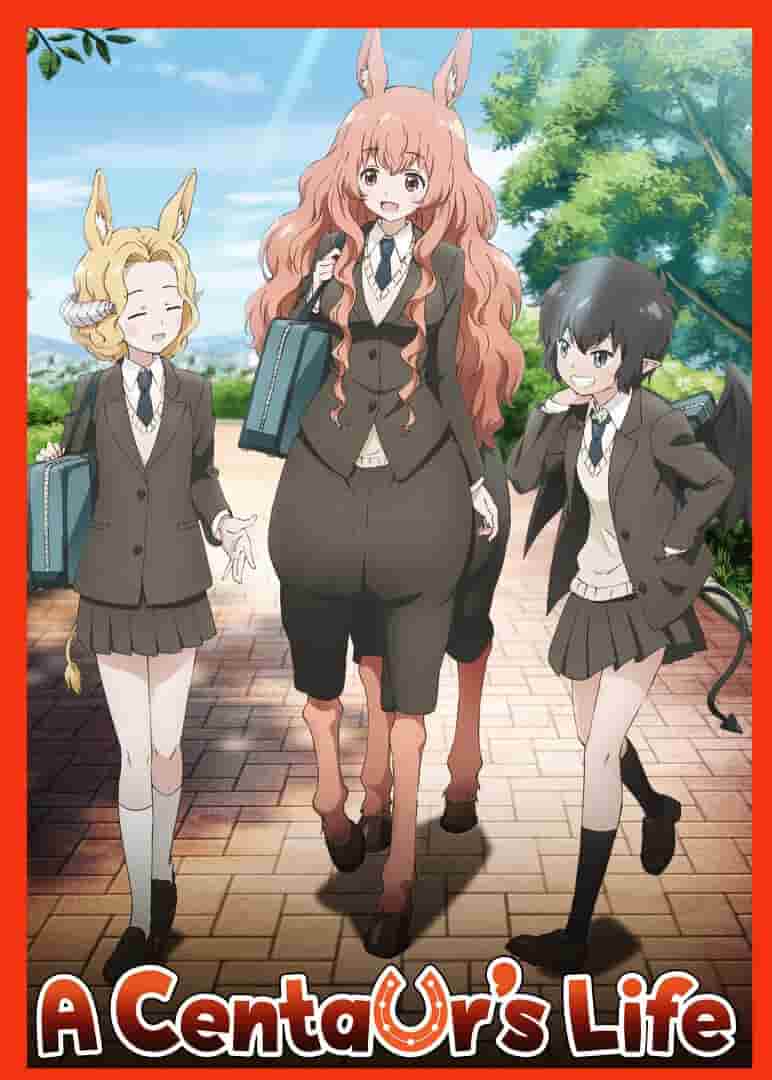 Also known by the title " A Centaur's Life " this is manga written by Kei Murayama. The Manga as it's title suggests is about a Centaur girl called Himeno Kimihara who lives in a world where mythical beings and monsters reside along with everyone. She is a high school student who has two best friends Nazomi and Kyuoko. This little triad deals with everyday problems and deal with their adolescent phase.
The world is pretty bigoted towards monsters and mythical creatures and these girls are shown fighting with discrimination and other problems. The manhwa is cute and has a comical element , Still it tries to highlight the problems in our system like social injustice and identity crisis.
Yuragi- sou no Yuuna-san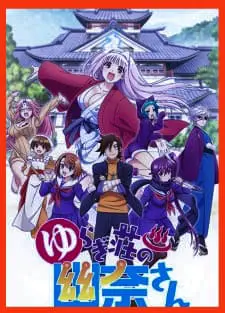 Moving on to number four we have Yuragi-sou no Yuuna-san also known as "Yuuna and the haunted hot springs" written and illustrated by Tadahiro Miura. The plot is set around a guy named Kogarashi Fuyuzora who is a high school student with a special ability to see ghost and monsters. He loses his apartment and is forced to move in a cheap boarding house called Yuragi-sou which is believed to be haunted.
After settling down in his new residence he realises that rumours are true and ghosts haunt the place but to his surprise he finds a beautiful and cute ghost called Yunna Yonohana and both of them become friends. Further on we see more monsters like mermaids and demons and Kogarashi develops romantic feelings for Yuuna. He forms a groups of friends and together they fight obstacles and enemies.
Overall this Manga is fine and entertaining work which is wrapped around in romantic and comical elements.
Interviews with monster girls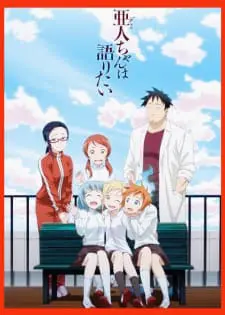 Well moving onto our list we have "Interviews with monster girls". It is written by Petos. The plot is set around in a world where Humans live with monsters and other demi humans like snowwomen , werewolves and vampires. Our Main character is biology professor Takahashi Tension who is keenly interested in studying these demi humans and monsters and for this he interviews them.
His first interviewee is Hikari Takanashi who is a vampire and a high school student. Hikari has special abilities and she is helped by Tetsuo in leading a normal life of a high school student. He keeps on meeting other demi humans in order to understand them and strengthen his knowledge about them. During the process he meets some of the rouge one's who possessed a challenge for him but he deals with it and keeps on working.
This is also a light-hearted manga which helps us to realize a new perspective on coexistence and harmony, do check it out.
Monster Musume no Iru Nichijou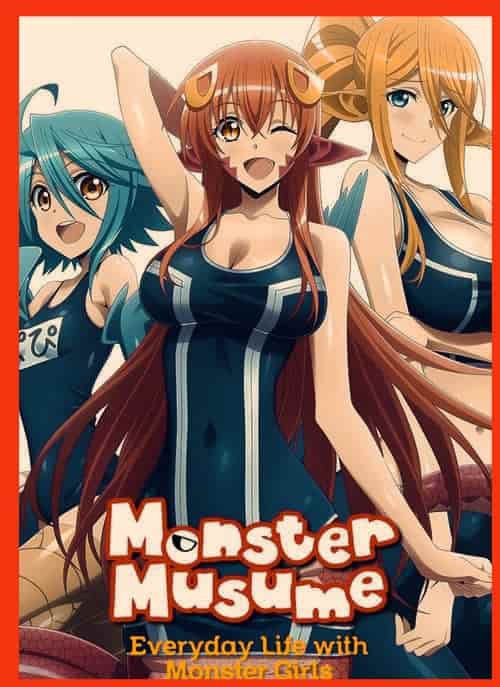 On number six we have Monster Musume no Iru Nichijou also known as "Everyday Life with Monster Girls". It is written and Illustrated by Okayado. The story again is set in a mythical world where Humans and monsters are trying to coexist in harmony. And government is working actively to help so. In one such initiative by the government which is a cultural exchange between species program Kimihito Kurusu is mistakenly selected as a host to numerous monster girls.
Things are awkward and complicated in the beginning but as time passes by Kimihito actually adapts and starts to love living with these creatures. Overall this Manga is really comical and will be a stressbuster for sure, so do not forget to check it out.
So I am a Spider , So what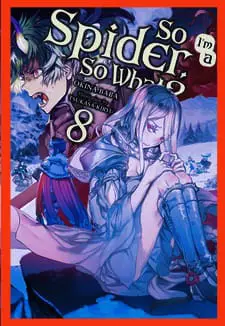 Well this one on our list also categories as Isekai Manga and has a very interesting story. It is written by Okina Baba. The story begins when a Misfire from a battle kills and entire japnese high school class but miraculously the students are reincarnated as various creatures in a world of Monsters. Our protagonist gets to be a weak spider with really low chance of survival.
But defying all the odds this crazy monster girl finds her way to deal with most of the threats and overtime becomes one of the most powerful creatures in that world. The story is action packed and thrilling.
Miss Kobayashi's Dragon Maid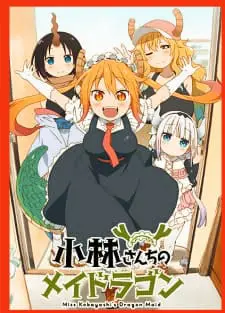 Well the next one on our list is "Miss Kobayashi's Dragon Maid" which is work of Coolkyyousinnjya. It is a hilarious and warm hearted manga which will definitely cheer you up. Miss Kobayashi lives a normal life until one day she gets a dragon girl as maid when she saves her life. The dragon girl is called Tohru and she looks down on the mankind.
But as the time goes by Tohru develops a change of heart and tries her best to help Miss Kobayashi. This story is full of comical and heartwarming gesture and will definitely lift your spirits.
Devil-chi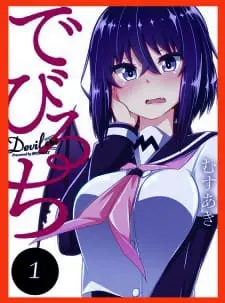 The manga begins with a story of two young high school students Fuyuki Hino and Sakuba. Both of them are in same class but with very different personalities. Fuyuki Hino is yet another average student with a boring life where Sakuba is brightest student in the class with a very happening life. But one day Fuyuki accidentally discovers that Sakuba is not a proper human.
He finds out that Sakuba has been trying to appear as a normal human when in reality she is a half demon. Since then he decides to preserve her secret and slowly develops feelings for her. Meanwhile Sakuba is also struggling with adapting in this environment and finds Hino of great help.
Monster Collection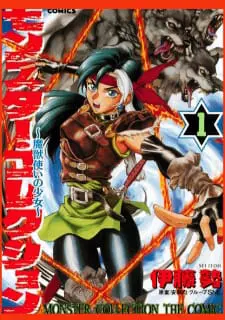 "Monster Collection" written and illustrated by Sei Itoh is manga which tells us a story about a duo of human and a monster girl and how they deal with difficulties. Kasche Abradel is a skillful summoner who is on a mission to save her world, And in this journey she is joined by Natasha a Lamia who need blood to survive like a vampire, Shin who is a lizard warrior and a human named Cuervo.
The story unfolds with numerous thrilling battles and action sequences whereupon this team takes upon numerous enemies. There is a bit of comical element too as Natasha needs blood to survive and repeatedly feeds on her own team mate Cuervo. Overall the story is gripping and is worth recommending.
Some Famous Crazy Monster Girls Manhwa
We tried hard to find some Crazy monster girls Manhwa but there were not many available out there still we managed to find out some of them and listed them below.
"Fangs of Desire" written and illustrated by Lee Ji-Hyun
"Heartstrings and Claws" written and illustrated by Kim Yoo-Jung
"Soulbound Serenade" written and illustrated by Park Min-Gi
Some known elements of Crazy Monster Girls Manga/ Manhwa
These Manga and Manhwas have element of Fictional Supernatural romantic relationships along with Comical element and a comic relief character. The Crazy Monster Girl is is mostly the protagonist and main characters of these stories and the story mostly highlights issues like empathy, coexistence, Love relations and Fight against Discrimination.
Conclusion
Well we hope that you'd like the article and found some amazing recommendations of Crazy Monster Girls Manhwa and Manga. We did put a lot of effort in researching and tried our very best to bring out some handpicked recommendations for you. If you did like our work do not forget to check our website Animeindie. Also do check us out on different Social Media Channels, We would love to connect with you over there too.