This article is collections of all best manhwa recommendations, since every manhwa fans have to work hard to find best manhwas to read for in each genres at one place. So in this article you'll be able to get best manhwa recommendations of all types of genres like best action manhwa recommendations, best fantasy manhwa recommendations, best shounen ai manhwa recommendation, best reincarnation manhwa recommendations, best revenge Manhwa recommendations, best father daughter manhwa and many more.
Moreover, we have also mentioned all important information along with the official sites where you can easily go and read your favorite manhwa without any problem.
Best Manhwa Recommendations List
Read to get recommendations on tons of different genres of amazing all time best manhwa manhwas.
Best Father Daughter Manhwa Recommendations
All manhwa fans who love to read beautiful and lovely story of father daughter manhwa then this article is best place to find top and most high rated father and daughter relationship manhwa. These best father daughter manhwa recommendations are totally worth your time and is wholesome. These manhwa father and daughter are totally based on father daughter relationship and some tragic side events.
Moreover, we have also mentioned some best isekai manhwa father daughter in the list of father daughter manhwas recommendations. All These manhwa about father and daughter are best.
Who made me a princess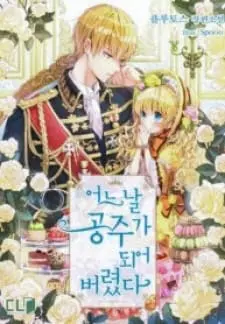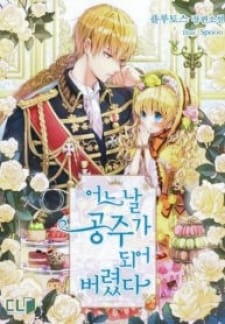 This amazing father daughter manhwa is based on the story of imperial princess Athanasia. Athanasia was daughter of Emperor of Obelia and was killed by her own biological father, Claude de Alger Obelia. He was known for his coldness and stoic attitude. This was just a story until our reader wakes up as unfortunate imperial princess Athanasia. Now how will she survive when it's already known that she is destined to die.
Read this amazing daughter and father manhwa to know how she survived and managed to change the cold blooded Emperor into a loving dad.
I Became The Male Lead's Adopted Daughter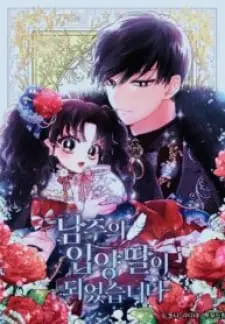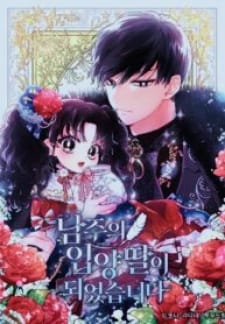 This manhwa is based on story of an orphan girl who was adopted by the famous and most prestigious Duke Voreoti family. She became daughter of a most cold blooded person Ferio Voreoti's and he also names her. She became a direct descendant of Strongest household. Moreover, Duke started loving and cherishing her due to her personality.
This father daughter manhwa is one of its own kind and every manhwa fans should try this manhwa. It's totally worth your time
I Am The Precious Daughter Of The Greatest Villain In The Fantasy World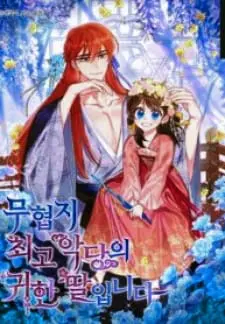 This is a manhwa where fl gets reincarnated in the wealthy family as a daughter. However, the wealthy family turns out to be the greatest Villain's family of the Fantasy martial arts world and she was the only child of the patriarch of the family. But in the world where strong survives and weak gets perished. How will our little princess survive. To know more read this amazing fantasy manhwa with amazing characters and story line-up.
The Youngest Princess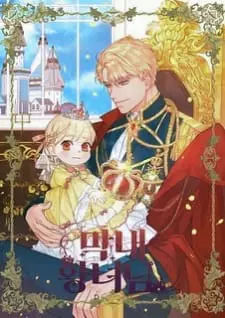 This manhwa is based on the story of the strongest Archmage of the the magic Kingdom. She was the ruler of the magic Kingdom until she died. But strangely after she died, she was reborn as the youngest daughter of the Empire. She became the only imperial princess who was loved by both her father and brothers.
However, due to her previous life memories will she be able to live a life of normal princess.
This father daughter manhwa is cute and quite interesting to read. If you're looking for some good father daughter manhwa then give it a shot.
The Princess In The Dumpster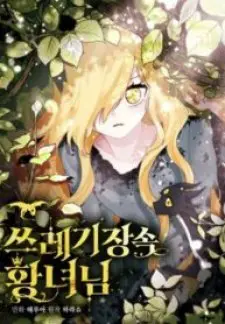 This manhwa is based on the story of the Forgotten Royal Princess who was neglected to the point where her body lost weight and was in filthy clothes looking for food to eat because of her Hunger. She didn't had a proper meal from past three days. While she was looking for food to eat she meet someone on the way.
This story is really worth reading because its father and daughter relationship manhwa where characters and its plot is quite interesting with deep meaning in it.
Best Father and Daughter Manhwa List
We have more recommendations in form of list so must read these best father daughter manhwa recommendations given below in the list.
The princess is Evil
The Black Haired Princess
Forensic Princess
The Sacrificial Princess
Daughter of the Emperor
I was Born as the Demon Lord's Daughter
The Archmage's Daughter
I just want to be a useless Duke's Daughter
Best Villainess Reincarnation Manhwa Recommendations
Manhwa fans who are more interested to read manhwa about villain then this article will provide you with some best manhwa with villain mc. All these badass manhwa where the mc is the villain in the next life. Its like how to live as a villain manhwa, so make sure to read what it takes to be a villainess free with this recommendations. These are all best villainess manhwa recommendation for every reverse revenge manhwa lovers.
The survival game of the Villainess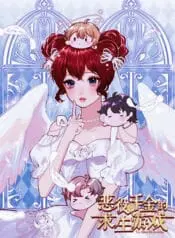 The story goes about a Evil lady Yu Luna who is a slave for modern company who succumbs to death due to overload of work but is Fortuna enough to come back to real life on a condition that she need to get all male leads captured in a Otome game which is a western fantasy themed game where she gets a character of useless rich noble lady who likes to buly the lead female in the game. When the villainess loves manga is this amazing make sure to read all the villainess manga.
The Villainess's debut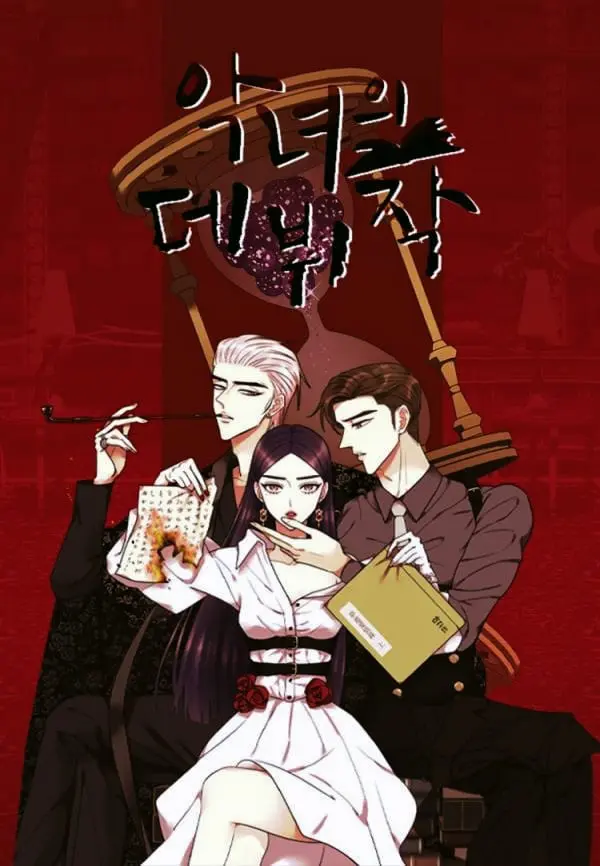 This is quiet interesting sad manhwa about a lady writer who was entitled with a curse by God of fate for a book she wrote named 'Dreamlike Romance' and this was 500 years ago!. Now in the present time she is living her 44th life to eliminate some of the last copies of the book so she can break the curse and get the eternal rest. But Gyu-jin the ceo of the online bookstore where Ma-go is publishing her last 5 copies gets in her way and he has the resemblance of her first love!.
The story is pretty interesting villainess manga isekai and engaging. In this isekai villainess manhwa mc gets reincarnated as a villain and can be said a manhwa like beware of the villainess.
The Villainess Reverses the Hourglass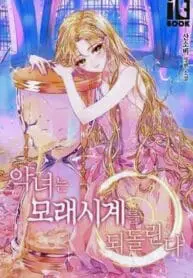 Aria a young girl is of low societal status as her mother does the work of Prostitution. But after her mother marries the Count, Aria's life goes upside down. After she starts enjoying her new rich life not for long she unfortunately dies due to her sisters Mielle. But miraculously she is bought back to life and now she must become a much more wicked version of the manhwa Villainess in order to seek the revenge from her sister Millie who is responsible for her and her mother's death. This is an amazing villainess reincarnation manga, villaess manhwa with full revenge plot.
The Wicked girl is arriving tonight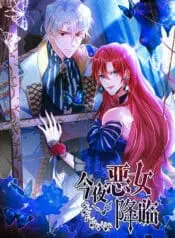 This storyline revolves around Li Xing who has a special ability to absorb the hurls and abuses given to her and change them into something that is strengthening her attributes and qualities. The story is full or action and fantasy with character like Evil Business tycoon Dieying and gangsters. This is a go to read manhwa for people looking for vengeance Genre. This is a manhwa like beware of the villainess where mc is manhwa villain. Do read this villainess manhwa to enjoy your time.
Villainess Reprisal Boutique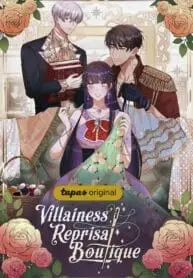 A young fashion design named Allena has a twist in her life when she meets a car accident and loses consciousness basically dies then after she regains her consciousness in a fairytale she always loved as Allena the daughter of Villainess Irene. Both Irene and Allena lived banishment for many years. To the surprise we come to know that Irene was never a real Villainess and was framed and to clear Irene's name Allena takes admission into the Noble Finishing school Versaillies Academy to earn Prestigious title of the first lady of Versaillies.
This is a typical villain romance manhwa where manhwa villainess is op and badass.
Best Villainess Reincarnation Manhwa List
All the villainess manga and villainess manhwa mentioned in this article is very interesting and has amazing story. All these villainess reincarnation manga with manhwa villain will impress you deeply.
Everybody Loves the Villainess
The Beast Tamed by the Villainess
Don't Fall in love with the Villainess
I'm a Villainess Can I Die?
The Villainess is Worshipped
I'm a Villainess but so Popular
Today the Villainess has Fun Again
Even Though I'm the Villainess, I'll Become the Heroine!
The Villainous Princess Wants to Live in a Gingerbread House
Best Shounen Ai Manhwa Recommendations
If you are interested in Top manhua Shounen Ai to enjoy your precious time as a shounen ai manhua reader then all the shounen ai manga or you can say best shounen ai webtoons(ai 漫画) are mentioned below. Moreover, all the best shounen ai manga recommendations (ai 漫画) can be easily read through the mentioned official website. So all of these are best bl manga recommendations 2022 (ai 漫画) with some of them also sompleted bl manhwa.
All the Shounen Ai manhwa recommended below focuses on beautiful romance, love and amazing stories unlike Yaoi manhwa. These Shounen Ai don't contain any sexual scenes.
19 Days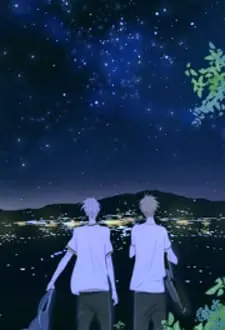 Here's a cutest but hilarious journey of a boy and his best friend. Now to find out the name of the main characters you may have to enjoy the next 113 pictures. Have a happy reading this cute bl manhwa.
Continued love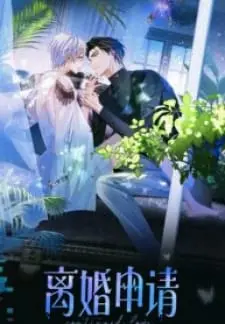 Long ago on the planet hera, 4443AD. Cheng jin after experiencing bitterness and coldness in his relationship with his patner and latter bankruptcy decided to let go. But little did he know his partner lost his memory and and fell again for him which made him joyful and full of anxiety as he is waiting for "Limited love" to arrive. Its a cute bl manhwa read it on mangabuddy.
Saiyaku wa Boku O Suki Sugiru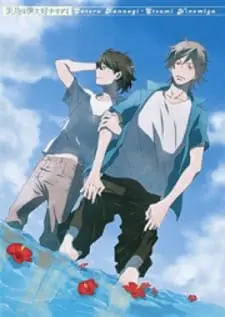 The story is about two different families who's fate are intertwined together and one person from each family. Now their is concept that the pair of the person chosen will undergo 12 misfortunes where one of them will get hurt repeatedly and the other one will be sustaining the injuries.
One of the person in the story is Kagura Ikumi whose parents died in accident when he was just 7 years old ,now on his 17th birthday hw meets Ichijyou Chihaya the second one of the pair and their tied fate starts to unravel. They both are forced to face 12 Misfortunes on the 13th day of every occuring month and also they need to stay alive from it as previously none of these pairs have survived till end.
Literature boy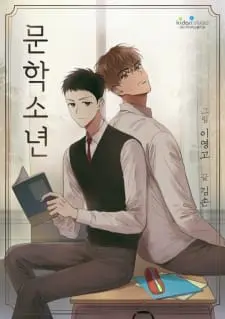 Sunwoo a gifted boy who excelled at writting and had won numerous writting competitions suddenly decides to stop writing. Some day he meets Haejin his former classmate at his mother's publishing unit and old feeling get reignited. Their friendship had ended on a bad note still there is hope of revival. This shounen ai manga( ai 漫画 ) is quite interesting to read so give it a try.
Vampire Beru and Ghost Aki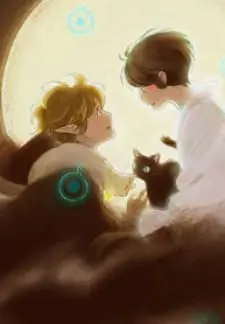 On one exciting night of Halloween, a cute vampire beru and a ghost named aki decided to enter upon a castle to have a life they required. They both were pole opposite but had to work together because that was what their life was asking them for. But soon they were drawn closer still not realizing how much importance they holded for each other. Maybe time will teach it to them. Its a cute bl manhwa and is best shounen ai manhwa recommendation.
The Royal Prince's First Love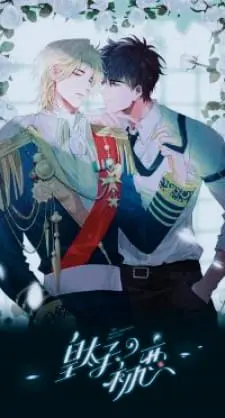 The story revolves around a Young Prince who launches a mission in pursuit of Plutocratic Daughter but stumbles upon his first mishap very early as the daughter he went to chase was protected by a bully. He fights the bully but to his surprise it seems like he has feelings for him as the bully gets close to him in his dream.now it is tricky for him to encounter this situation as he can not make any mistake..! . An amazing bl shounen ai manhwa to read.
The grand master of Demonic Cultivation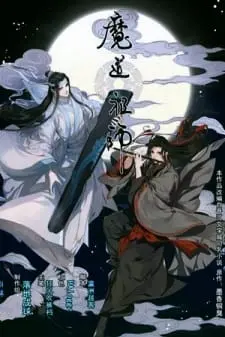 Wei Wuxian walks past millions of haters as for he is the one responsible for their miserable life. He is the founder of a Demonic sect. But the end to this evil monster is not very good , he gets stabbed by his own friend shidi and gets killed by combined forces of all powerfull clans.
But to everyone's surprise he is reincarnated again this time as vagabond disturbed person who is banished by his own clan gets kidnapped by famous cultivator among clans Lan Wang Ji who was his arch nemesis in past life .
Now from hereupon starts an amazing journey of Wei Wuxian who starts to realise that Lan Wang is no more an enemy but someone who he has feelings for. So to know more about this cute bl manhua shounen ai read this on mangabuddy.
Asterism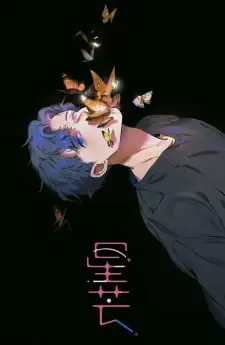 So here's a little manga named Asterism, a story which tell you how two extremes grew to have feeling for each other without a word like two colliding shooting stars which suffers separation and warmth of convergence at the same time. It is about an insubordinate boy and a obedient boy which gradually recognize each other as thier idols which might show the strongest form of feeling to exist. This shounen ai manhua ( ai 漫画) is best so enjoy reading this.
I'M a stand in puppet for his ex lover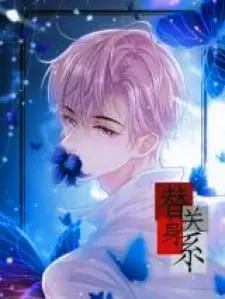 Shen Xiu Zhu was like a cinnabar mole , live saver and a symbol of moonlight to He Yang. While poor Xu Cheng Yan badly in love with He Yang for last five year was like a nonentity who he only used as substitute for shen xiu Zhu, to fill the void inside him. later when XU Yang died he waited only to meet a cold corpse of him. Noticing that the last five year was very less and insufficient time with him, he wanted to travel time and change the course of nature just to be with him but guess what wanting something doesn't helps. Note-"moonlight" and "cinnabar mole" Sybolizes to a person who you can neither forget nor get.
Best Shounen Ai Manhwa Recommendation List
There are some more interesting best shounen ai manga / shounen ai webtoons list for our readers so also try these recommended shounen ai (ai 漫画) mentioned below:-
Teach Me
On my Own
Voice of Love
Fall For Me
Dream Away
False Memories
How to hate Mate
Magic Soup
Kings Makers
Inner Beauty
Jazz For Two
My Starry sky
Biting the Tiger
Best Sports manhwa Recommendation
Wind Breaker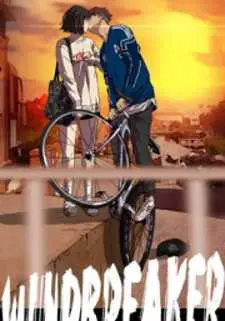 This is a sport based manhwa where mc Jay jo who was school most elite student. He was the topper who was at first position every time in the school and was also the student council president. But his love towards his uncle and cycling was also immense. But since his uncle who was one of the greatest cyclists in the world commited suicide due to an acquisition. Jay joined cycling race inorder to prove that his uncle never did drugs and was the best sportsman. He started skipping his classes and works hard to perform best in the race.
Do read this manhwa mc is cool and amazing. This is one of the best manhwa that you can read to enjoy your time.
Check Lookism Manhwa Official Teaser | Netflix
Conclusion
We hope all the best manhwa recommendations provided above on father daughter manhwa recommendations, best villainess reincarnation manhwa, villainess manhwa etc are up to your liking and if you find this article very interesting and amazing then make sure to share and comment. Moreover, if you enjoyed reading this article then visit our website Animeindie to check more amazing articles of webtoons, anime etc. To read manhwa check ArsuraScans.
Also check these article if you're a manhwa geek