Manhwa geeks who loves reading Top sports manhwa and want all time best sports manhwa recommendations. Then this article is for you, enjoy reading all these top sports manhwa recommended by our team Animeindie.
Recommended Reading: https://animeindie.com/best-action-romance-manhwa-with-op-mc/
Best Sports Manhwa Recommendations
These are some best Korean sports manhwa for sports webtoons lovers. All the best sports manhwa mentioned below are worth a shot so readers of sports genre should try out.
1. Her Impact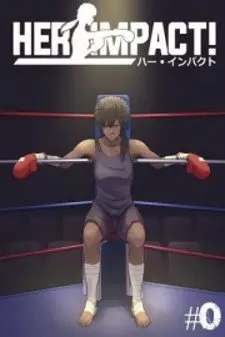 This manhwa story is based on Sadie Hiroshi's life. Hiroshi wanted to become a professional boxer just like her father. She worked very hard in order to become a professional boxer but her mother was totally against of her becoming a boxer.
Her mother wanted her to act elegantly and more like women so that she can enjoy a normal life as a girl. Her mother rejected her dream but Hiroshi already decided that she will never give up on her dream. Read this amazing sports manhwa to know what happened to Sadie Hiroshi. All time best sports manhwa to read so try it out.
2. King Of The Mound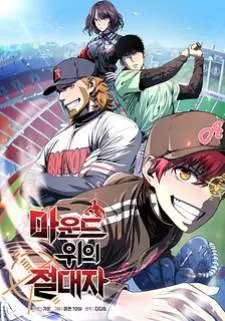 The Manhwa is depiction of how insintric motivation can take you to highest level and you can be great if you've known the hardships of life and been through them. The story starts with introducing Lee Jinyong who is trapped and laid down with shackels of poverty, he is weakly built and is burdened with finanacial difficulties, Due to all these reasons he gives up his dream of being a Baseball athelete and takes upon the life of factory worker killing his ambition just to sustain with his life.
One day out of nowhere Kim Jinho presents himself to Lee in his spirit form, Kim was the national Baseball Hero and admiration of millions like Lee. Along with this a miraculous notice also appears and states that baseball manager will start and lee gains the skills of a Pitcher and tries to make it on feild. The artwork is fantastic and gives a sporty vibe. The story is inspiring and engaging I would recommend this Manhwa for sure
3. Superhuman Battlefield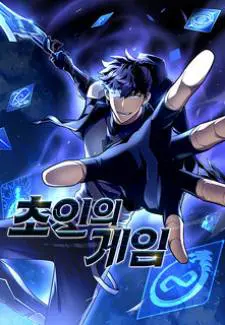 If you are interested in Superhuman and Superhero stuff this Manhwa goes hand in hand for you. The story revolves around the Main Character named SEO MoonYeob, Once a legendary Superhero who gave his life for sake of Human civilization saving it from worse. After his demise the world has been a peaceful place where he returns 17 years.
On his return he discovers that the super human sports which he was involved has undergone major changes. The Manhwa has great depicting style with an awesome artwork that creates effect like superhero fiction do try to dive in this modern fantasy sports adventure!
4. Blue Lock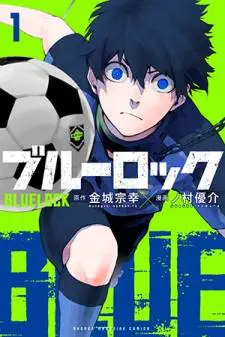 This is a pretty famous Manhwa and you would have probably heard about it if you are a bit into manhwas. The story seems intriguing and real as it is set in modern time. The background is about how Japan gets defeated and eliminated in 2018 FIFA cup and the nation goes heartbroken.The Japanese football union decides upon some strategy for the upcoming worldcup and with it begins the sports adventure of Isagu Youichi.
As the football union begins a campaign for scouting High school players for the training program, Isagi receives an invitation from the union as he is a skillful forward player who has just lost a major game because of his underskiled team mate who could not convert a pass from him to a certain goal which led to elimination of his team just before it could make it to the nationals.
Coach appointed for the new program is a weird but disciplined coach who solely aims to bring the greatness to his country, he is called Ego Jinpachi. He introduces a strict training system and develops an institution which is locked up like any prison and is called the "Blue Lock" he puts the young strikers in isolation in here and helps them develop their true potential thorough hardest of trial and training. The story inspiring and and artwork is beautiful you won't regret reading this..
5. Hajime No Ippo
The manhwa is about an introverted lonely guy named Ippo who gets picked upon by Bullies. As time passes one day as usual he gets beaten up badly by a group of bullies to a condition that he is rendered unconscious and has some serious wound, to his luck Mamoru Takamura was passing by who is a middleweight fighter ata tha Kamogawa Gym which is owned by Genji Kamogowa, he saves the kid from the bullies and tends to his wounds.
Ippo is taken upto to tha gym and when he wakes up he taken aback by the sights of training and fighters , he instantly develops interest into the sports and venta out all his anger on a sand bag and with this begins Ippos wonderful journey into boxing…
The manhwa is carefully sports and enthusiasm centric and the storyline develops on dedication , hardwork and difficulties , the artwork is damn cool and this always comes up as a good recommendation
6. Winning shot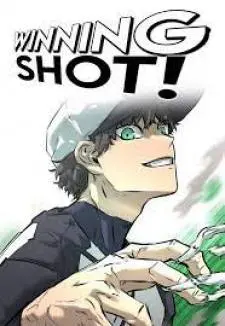 The Manhwa goes around the story of lone wolf player Ahn Shiyun who would do always what's suits best to his interest that is playing baseball. He keeps playing throughout his middle school, where he couldn't care less about his teams losing streak as far he is good to go with baseball.He is an excellent pitcher but his life and career takes a turn when he meets BaekTae-Oh who is a Catcher and a intriguing individual from the opposing team.
The korean sports manhwa unravels the amazing story of duo of amazing players who can provide the best at the elite level , the artwork is cool and thrilling and perfectly goes with the sporty theme
7. Baki Dou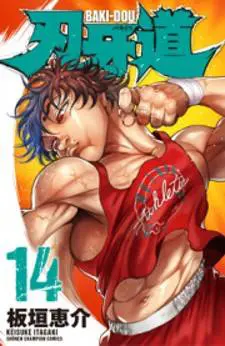 The manhwa entails an exciting story about underground fighting arean and hardcore fired up fighters. Among them is Baki dou who is strongest of all but has been down training in those underground fighting dungeons after an epic battle with his father!. He is getting monotonous and feels really bored as he seems immune to danger. To bring back elation to him he hears about how a mega cloning project is underway to recreate Miyamoto Musashi one of the martial arts hero of Japan. This brings glitters to his eyes as he awaits for a legendary battle!.
The best sports manhwa has a colour and intense artwork which brings out the fury and excitement in the story , it would be a great read! Do check it out
8. Hanlim Gym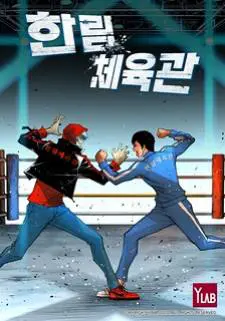 Yeongha the protagonist is a new transfer student and is bullied upon badly. The story of the manhwa revolves around him, suddenly he decides to fight back one day and to his surprise he finds that he can deliver a good ko punch! He realises that he can be the apex predator of this arena and goes on causing a hierarchical change in order of toughness at school. The other day he comes across Suho Kang tha PvP champion and his illusions are shattered down with Kang taking down his gang along with him single handedly, he decides to join the Hanlim gym in order to have back his revenge and pursue greatness.
The artwork depiction of the best sports manhwa seems cool and different , a worthy recommendation!
9. Haikyuu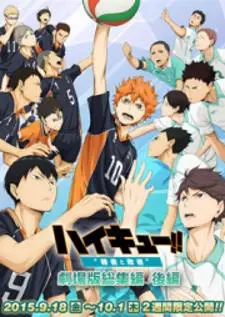 This one of the most interesting sports manhwa out there . The storyline is pretty engaging and goes around a junior high school lad Shoyo Who is a bit short hieghted but dream big about being a volleyball star for his nation. He gets his inspiration and motivation form the "little giant" the volleyball star while watching him on the television. The star is from karasuno school which was famous for its volleyball triumphs,
Shoyo hinata joins the volleyball club in his school but is shocked to know that he is the sole member there! Next two years he tries to convince people and at last in thrid year his friends do join him to compete but they are handed a annihilating defeat at the hands of kageyama a prodigy! After that both of them spark a rivalry and are later United in the same legendary school !
The artwork is cool and enthralling and story is engaging and fun to read do check this top sports manhwa out for sure !
10. The God Of Pro Wrestling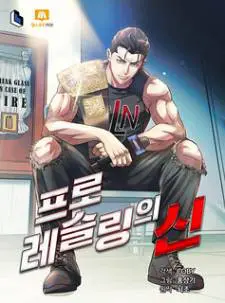 This is a pretty famous manhwa which tries to address the societal problems like racial standards and discrimination!. The story is inspiring and goes around Junho kim the hero who had an unprecedented love for pro wrestling but was not judged by his talents and love for the sports rather was subjugated to a racial bigotry. He retired and met a mishap accident as he was working in a construction factory.he dies and reawakens in a van with his frnd besides and it is the day for the tryouts! To join the famous tier wrestling federation! WWF.
The Korean sports Manhwa unravels a story of redemption and the art styles are amazing the the plot may seem a bit basic but the character representation is top notch. The manhwa is action and adventure packed and is worth a read
11. Aoiro Ping Pong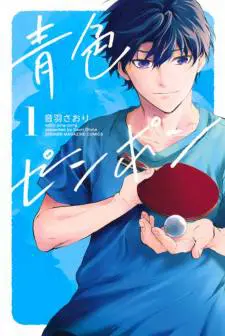 A story about a 15 year old curious boy who finds his passion by chance! Kugumori Akito who is pretty close on getting in the High school was walking on the flat road on a random day where he finds a guy being bullied upon . Out of nowhere he decides to follow him to school which leads him to discover his passion table tennis! It's about time we will see that how far Akito goes and how the adventure unravels.!
The best sports Manhwa is inspiring and a good read. It's character presentation is accurate and artwork is pretty cool . If you're are looking for a sports manhwa it could be your go to read!
12. Moon Land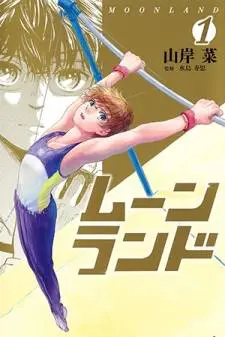 This best sports manhwa revolves around the story of an ardent gymnast who always believes in himself. He is in third year of his middle school and is about to go for the high school and also he competes for the first time in his third year where he is mesmerized by a stellar performance put up by Sakura Dogase who has a reputation for his skills and hails from a renowned club.
The Manhwa has an amazing artwork depiction and solid story telling do read it!
13. Skill Unparalleled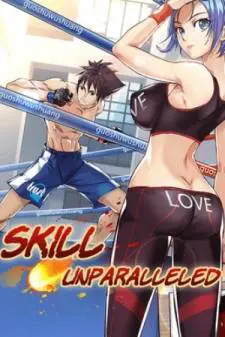 This sports manhwa has an amazing plot about a girl who is all good in behaviour but is trapped in financial problems. And to come out of her problems and for a necessary treatment she decides to visit and train in Tianwu Boxing Hall in Haicheng City which is a reputable branch of Biggest Boxing gym across the globe. Su Chen soon shines out in the gym thanks to her unreal learning abilities and determination, She earns the gold medal in the gym and is known around, but this draws attention of Wang Tingwei who tries to meddle in her way.!
The amazing top sports Manhwa goes on telling an epic adventure of the girl and the hardships she fights through, the artwork is commendable and it worth a read!
14. Boss In School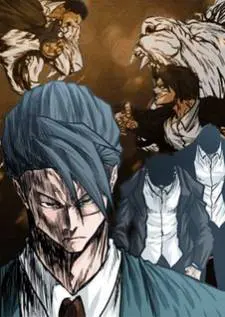 If you are looking for a badass action packed thriller manhwa to read this is your Best bid!. The Manhwa is a story set about a boy named Seth kwon who is endowed with fighting skills and shines brightly in this case. But this gift leads to some mishaps and he decides not to fight as per the Promise to his mother. But soon things change and as his Father Passes away and he is about to go all frenzy as the Message states…"Stop Getting Your Ass Kicked".
15. Days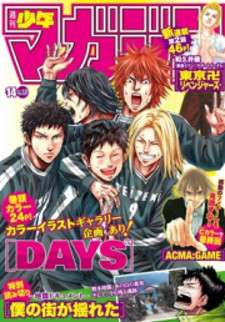 The Manhwa is about a young lazy lad callled Tsukushi Tsukamoto who is about to enter High School. One day as he is visiting his senior friend Sayuri he meets a gang of bullies and gets beaten up badly only to be saved by Jin Kazama who displays his nunchucks skills and whoops the buulies off.Later both of them talk off and Jin discovers if Tsukushi is interested in football and calls him upon to play a match where he is impressed by the spirit of Tsukushi and both them decide to pursue the sport togehter
This is a top sports Manhwa that Takes off with and Adventurous ride about the story which unravels about the Two boys their hardwork and determination toward Football. The artwork is cool and if you are looking for sports manhwa to read this could be a good read!
Recommended Reading: https://animeindie.com/20-best-manga-where-mc-is-reincarnated-as-a-child/
Conclusion
We'd research and tried to provide you with top Sports Manhwa Recommendations. we did try to bring out some top sports manhwa and korean sports manhwa too and hope you like it. We would love your response on on article sports manhwa recommendations that is fully packed with amazing and most high rated sports manhwa of all time. Also if you did like our content above and are looking for more kind of recommendations do check out our website Animeindie.
Check out our youtube channel to get amazing videos.